Sri Lanka participates in China International Import Expo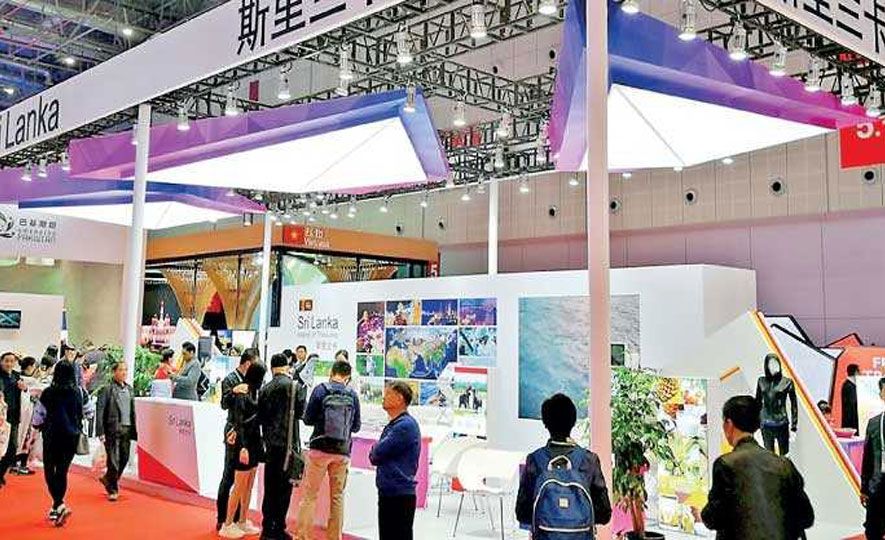 2018-11-16/ http://www.ft.lk/business/Sri-Lanka-participates-in-China-International-Import-Expo/34-666878
Sri Lanka participated in the first China International Import Expo (CIIE) held in Shanghai from 5-10 November 2018.
A total of 172 countries from five continents as well as international organisations showcased their development achievements and international image at the CIIE. More than 3,600 companies from different countries held discussions and sought common development with over 400,000 buyers from China and overseas.
Chinese President Xi Jinping and other foreign leaders who were attending the CIIE in Shanghai toured the country pavilions for trade and investment on its opening day.
The Sri Lankan pavilion promoted Ceylon tea, gems, rubber products, food products, herbal products and many other export items. Twenty-nine Sri Lankan companies representing the tea, gem and food sectors successfully showcased their products at this expo. Millions of prospective Chinese and foreign travellers, traders and investors, Chinese importers, media personnel and tour agents visited the Sri Lanka pavilion.
The visiting Sri Lankan companies also had an opportunity to meet Chinese importers at a meeting held at the China Council for the Promotion of the International Trade. Chinese companies expressed the view that Sri Lanka was fast emerging as a preferred investment destination for Chinese companies. They also demonstrated keen interest to connect with Sri Lankan companies related to gem, tea, food and other exports.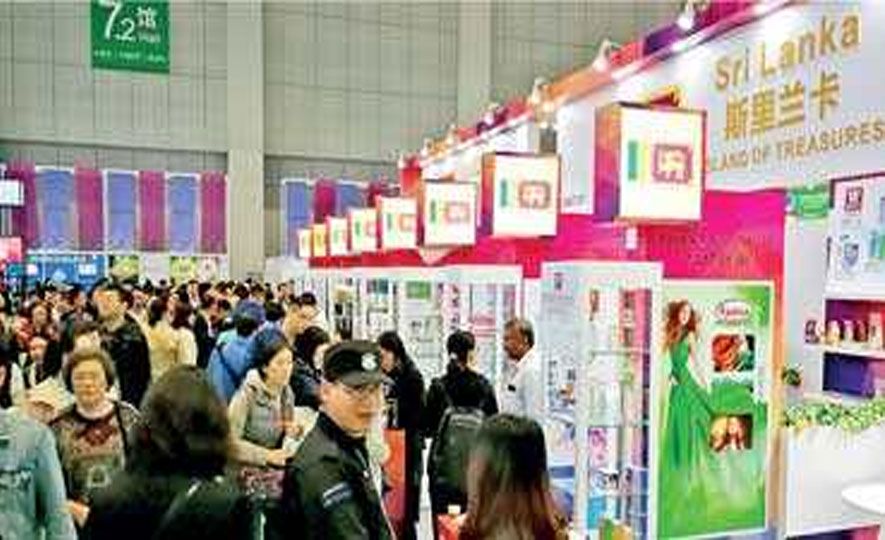 Ambassador of Sri Lanka in China Dr. Karunasena Kodituwakku; Consul General of Sri Lanka in Shanghai Lakshitha Ratnayake and representatives of the Export Development Board (EDB) and Sri Lanka Embassy in Beijing also met with the Chairman of the Council. Discussions focused on exploring more trade and investment opportunities for Sri Lanka.
At present, Sri Lanka holds around 40% of the foreign black tea market in China. Sri Lankan gems and seafood have also shown a high growth of demand in China. The highest number of FDIs to Sri Lanka came from China last year and Sri Lanka has already attracted almost 300,000 Chinese tourists for 2018. The CIIE is "a major policy for China to push for a new round of high-level opening up and a major measure for China to take the initiative to open its market to the world". At the opening ceremony of CIIE, President Jingping said that "the Chinese economy is not a pond, but an ocean". It is certain that the CIIE will be a wide platform for Sri Lanka to enhance its trade, tourism and investment with China.
Sri Lanka's participation in the CIIE was coordinated by the EDB and Consulate General of Sri Lanka in Shanghai, with the assistance of the Embassy of Sri Lanka in Beijing, SriLankan Airlines and the Sri Lanka Tea Board.
Source at: Daily FT