Sri Lanka's Ports and Logistics sectors at Transport Logistics Fair in Munich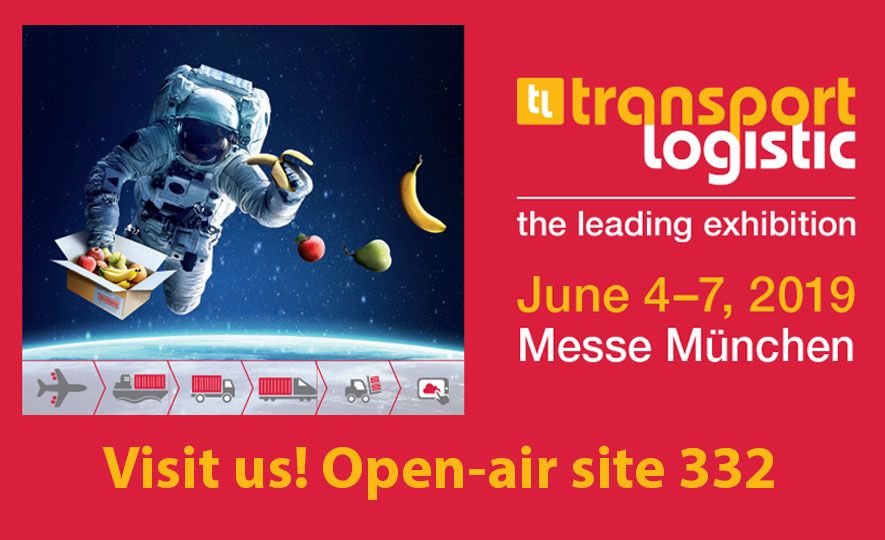 2019-05-28
Given Sri Lanka's strategic geographic location along the main east-west sea route in the Indian Ocean, at the crossroads of the fastest growing region of the world with proximity to many emerging markets, the Country is ideally positioned as a very viable hub in the South Asian Region. Underscoring Sri Lanka's attractiveness as a hub, the Port of Colombo is globally recognized among the top dozen 'best connected' container ports worldwide, with all major container shipping lines using it as the primary regional hub for transshipment to and from the sub-continent.
In this backdrop and given its eminence as global center of innovation and production excellence for high quality garments, Sri Lanka presents a unique proposition for further development into a world-class logistics hub, linking global supply chains with a new generation of consumers in the fastest growing economies. This development is identified as a core component of the National Export Strategy (NES) of Sri Lanka, under the aegis of the Ministry of Development Strategies and International Trade (MoDSIT) and the Sri Lanka Export Development Board (EDB), who together with the Ports and Shipping Ministry and Sri Lanka Ports Authority, are in the vanguard of the efforts to position Sri Lanka as the Indian Ocean's preeminent logistics, and distribution hub providing all services and facilities for integrated connectivity, beyond transshipment.
Towards this the Sri Lanka Export Development Board has organized the Sri Lanka Pavilion at the Transport & Logistics fair in Munich from 4-7 June 2019 to showcase Sri Lanka's expertise in efficient cargo handling and its further potential as a logistics hub.
The Port of Colombo (PoC), listed by Alphaliner as the fastest growing port among the top 30 container ports in the world, comprises of three world class terminal operators. The Jaya Container Terminal (JCT) owned by the Sri Lanka Ports Authority, South Asia Gateway Terminals (SAGT), Sri Lanka's first public private partnership port infrastructure project led by a consortium comprising of the John Keells Group in Sri Lanka, the AP Moller Maersk Group of Denmark and Evergreen Marine Corporation of Taiwan; and Colombo International Container Terminals (CICT), the region's first and to date, only deep-water container terminal equipped to handle Ultra Large Container Vessels, which is also a public private partnership owned by the China Merchant Port Holdings Group; will all be present and showcasing the Port of Colombo at the fair.
The port collectively presents unique value propositions with the three terminal operators repeatedly recognized for productivity, environmental and operational benchmark performance through multiple global awards. Through CICT, the port offers the only deep draft facility in the South Asia region. The Sri Lanka Port Authority as the owner and regulator of the Port of Colombo will further develop infrastructure and smart port IT applications with close to 10 million TEU terminal capacity in the pipeline.
In addition, the Sri Lankan delegation comprises of logistics service providers such as Hayleys Advantis, MAC Holdings, Abans Logistics and IT solutions providers for logistics such as Geoid Information Technologies, Kingslake and EC Holdings.
Hayleys Advantis, is the holding company of the transportation and logistics interests of Hayleys Group, Sri Lanka's number 1 listed corporate. Counting over 60 years of expertise in the transportation and logistics industry, Hayleys Advantis offers freight, shipping, 3PL, warehousing, inland container depot services, project logistics, free zone logistics, distribution management, marine and ship operations, with its operations spread across Asia and the Middle East.
Abans Logistics (Pvt) Ltd is a member of Abans Group which is a Sri Lanka based conglomerate with diverse business interest. Their services range from Freight Forwarding, Yard Operations (CFS), Warehousing, Outsourcing (3PL and 4PL) to transport and distribution.
MAC Holdings Private Limited is headquartered in Sri Lanka with regional presence and over 150 years of history. The group was formed to meet customer demands together with its subsidiaries, serving in all aspects of shipping, freight & logistics, hospitality & leisure, renewable energy, fisheries & aquaculture, aviation, strategic investments and is expanding its presence into different directions with aspirations of becoming a leading multifaceted conglomerate in Sri Lanka.
Kingslake provides smart, intelligent, Software-as-a-Service (SaaS) solutions that help organizations track, transport, ship and manage inventory. Kingslake's smart transportation solution handles the secure transportation of people and goods. The Smart algorithms built in can predict exactly how organizations need to pack boxes for maximum space efficiency per container load. This coupled with real-time alerts and notifications, ensure that organizations are managing critical business processes intelligently and effectively.
Geoid Information Technologies is an ISO certified cloud-based transportation management solutions provider, formed by a group of professionals with more than 8 years of experience in the industry. Pioneering the field of telematics in Sri Lanka with research and development, customized solutions to match the requirements from SME to multinational companies, and knowledge sharing with the community.
E.C Holdings is a Software & Web Development company that works with Travel & Tourism Development for the last 10 years and specialized in Travel based Solutions.
Despite the recent setback where Sri Lanka became the latest unfortunate victim of global terrorism, the country remains on a strong, positive growth trajectory; a developing nation with great potential for continued investment and development as a powerhouse in maritime and logistics infrastructure and services, linking the region with the Far East, Africa, Europe and North America.