Sri Lanka's skilled workforce has shown its capability to perform in a stellar way, in spite of the challenges faced by the country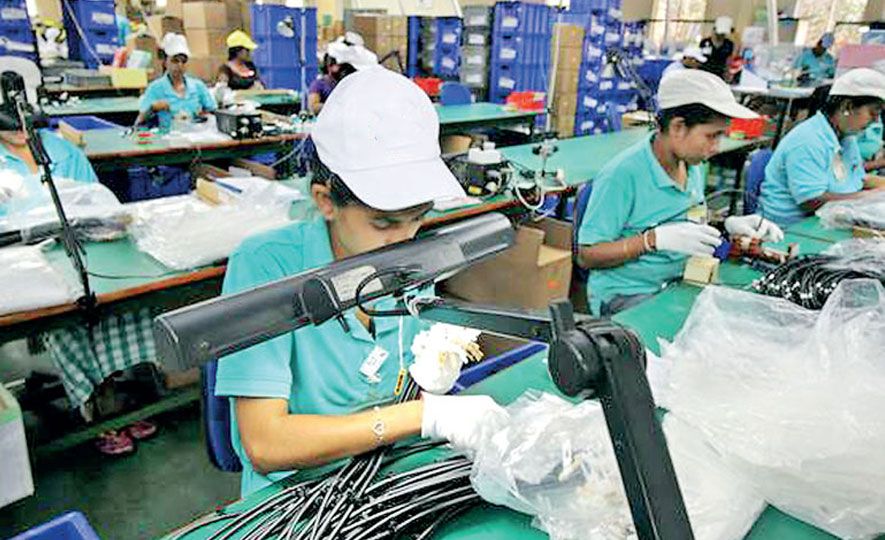 2019-08-01/ http://investsrilanka.com/sri-lankas-skilled-workforce-has-shown-its-capability-to-perform-in-a-stellar-way-in-spite-of-the-challenges-faced-by-the-country-in-recent-months/
Sri Lanka's skilled workforce was not affected by the recent events that occurred on Easter Sunday when several churches and hotels were attacked by terrorists. The workforce in the electronics industry showed a very high turnover according to leading investors in that sector.
The industry has not been affected in any way by the recent events and continues to serve it customers and other stakeholders unabated. Currently the island nation's workforce stands at 8.478 million in 2018, an increase of 3% from the 2015 figure.
Sri Lanka's labour force is a highly skilled one which offers considerable opportunities as it is capable of assimilating new technologies. Whilst it is not the least expensive in terms of salaries paid, investors have generally been satisfied by the ability of the country's workforce to engage in productive work.
It is also important to note that Sri Lanka is a multi-ethnic and multi- religious country, religious festivals such as Vesak, which is a religious holiday is an event that seeks to bring together all communities and efforts have been made by all communities to heal whatever rifts that have occurred as a result of the attacks on Easter Sunday.
Hence there is no division of the workforce as a result of ethnic differences and the focus on fostering harmony continues. The authorities from different State organizations, the private sector and civil society are strongly committed to ensuring harmony in the country as it holds the key for development of a cohesive and united society which is really the path to economic expansion and growth.
Several leaders in the Sri lanka electronics industry expressed strong views in support of the theme of national unity and also underscored the fact that the country's industrial production and capacity was largely unaffected by the recent events.
Mr. Merrick Gooneratne the Executive Director of Tos Lanka has this to say about the labour force in Sri Lanka "Tos Lanka which is now into its 25th year of commercial operations in the BOI Zone at Biyagama has had no disruption at all. We have had excellent attendance in the factory from the day we commenced business on 22nd April 2019 after the National Holidays. On the average the absenteeism rate is less than 4%. Our Production schedules and delivery to Japan, Europe and North America has had no disruption at all. The Port of Colombo and the International Airport are functioning well ensuring timely movements of imports and exports. Additionally as a BOI approved Company, functioning within an Export Processing Zone, our security arrangements are well in place with priority arrangements from State and Security Services. All infrastructural support services are functioning efficiently. We are therefore confident in assuring our uninterrupted services to our esteemed customer network as a key player in the Global Supply Value Chain for Electronics Assemblies."
Mr. Chandana Dissanayaka the Head of Operations of GPV Lanka has this to say "GPV Lanka which is now into its 34th year of commercial operation in Negombo is running its operations without any interruption. None of our employees were directly hurt in the explosions, and for that we are grateful. However, since the worst of the explosions took place only a few kilometers from our factory, several of our employees' close relatives, friends or acquaintances who were affected in one way or the other. Management of GPV Lanka have taken all security measures for the factory premises and for the staff and same are well in place with priority arrangements with our own Security Services. We managed to get a good attendance of all our staff members compared to the situation in around Negombo. We commenced business on 22nd April 2019 after national Holiday. By providing extra transport and security measures we are continuing our business operation not to deviate all promise customer orders."
Mr. Thevan Satheeswaran the Managing Director of Variosystems (PVT) Ltd has this to say on the subject. "The tragic attack on Easter Day, 21.04.2019 has let the country down in both social and economic aspects by unbalancing the stability of the nation. Fortunately none of our employee or immediate family member was suffered of this tragedy. As a company, we are lucky, that all our stakeholders stayed with us in this tragic event. But we see lot of counter measures that need to be taken by the Government to maintain the security of the country, which all Variosystems stakeholders wish to get back. As the immediate impact we had some delays in imports to high clearance time, but now it's been rectified and regularized. Due to the tense situation and the recent pass curfews our employees' attendance has been fallen down which lead to curtail our production capacity. We have taken counter measures to workout the situation by running overtime, providing additional transport facility to employees, by increasing additional security guards to make sure the safety of our employee, etc. By that we are enduring our maximum efforts to meet on time deliveries to our valuable customers. We kindly request the government to send the confidence message to our investors and customers and the government bodies need to act immediately to convey this message globally regain the thrust in minds of all citizens."
to conclude, it can be said that Sri Lanka's human resources are one of its main strengths, with a 92% of a literacy rate with a youth literacy rate of 97% with compulsory schooling from age 5 with state funded free education at all levels including university for children is well equipped to face any challenge.This makes Sri Lanka's workforce ideally suited to work in any advanced sector as it is able to assimilated the required technologies that characterize modern industrial production.
Source at: BOI