Sri Lanka Single Country Exhibition in Jordan garners attention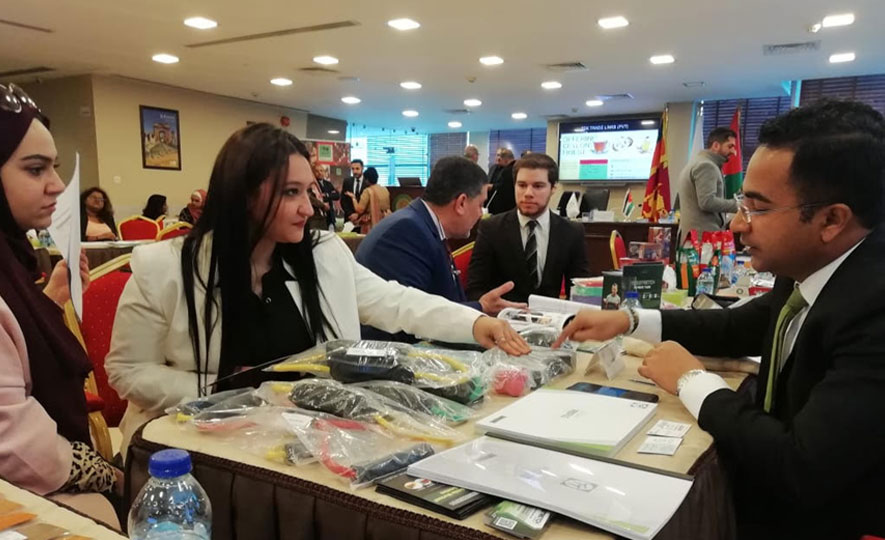 2020-03-06
The Embassy of Sri Lanka in partnership with the Sri Lanka Export Development Board organized a Familiarization tour of the Jordan market for a 13 member delegation of Sri Lankan entrepreneurs from 25 – 27 February to seek entry into the Jordanian market which has been hitherto largely untapped by Sri Lanka.
Sri Lanka's Ambassador to Jordan Shanika Dissanayake in her address at the Jordan Chamber of Commerce enumerated the endless possibilities that are available for Sri Lankans to strengthen and develop their business linkages and partnerships in Jordan. Ambassador Dissanayake called on the Chairpersons of the various Jordanian chambers who were present to invest and engage in Sri Lanka where there are tremendous opportunities in sectors of hospitality, Infrastructure, IT and manufacturing. She further stated that Sri Lanka exports world class products renowned the world over.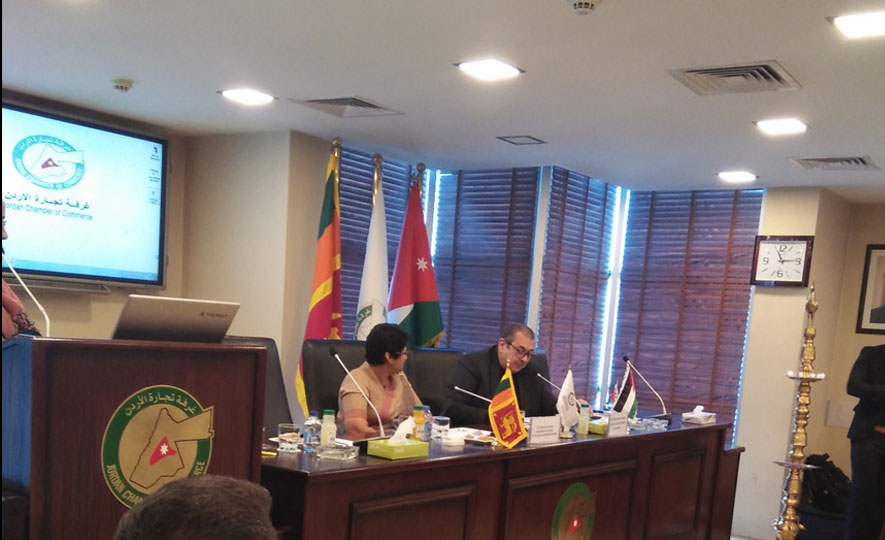 Senator Nael Al Kabiriti, Chairman of the Jordan Chamber of Commerce which is Jordan's largest Chamber, also addressed the gathering stating that Sri Lanka can be proud of the hardworking and committed Sri Lankans who are well known and trusted in Jordan. He assured the fullest unstinted support of his Chamber in assisting the Sri Lankan entrepreneurs into entering the Jordanian market.
A Single country exhibition on Sri Lanka held alongside the B to B meetings garnered a lot of visibility for Sri Lanka's value added exports which were showcased among which were Noritake porcelain products, beeralu lace, spices, Ceylon Tea, Rubber products, handicrafts and cosmetic products and medicinal products etc
Subsequent to the conclusion of the Business networking and product showcasing events, the Embassy identified, organized and managed the visits and meetings with CEO's of key supermarket chains for the delegation. Due to the visit, the delegation was able to build viable commercial linkages with their Jordanian counterparts. It is expected that given Jordan's strategic position as a gateway into Iraq and Syria, Sri lankan products could access a greater number of people and bigger global supply chains.
The Single Country exhibition and Jordan Market facilitation tour was part of the Sri Lanka Embassy's Economic diplomacy objectives to strengthen trade and investment ties for Sri Lanka.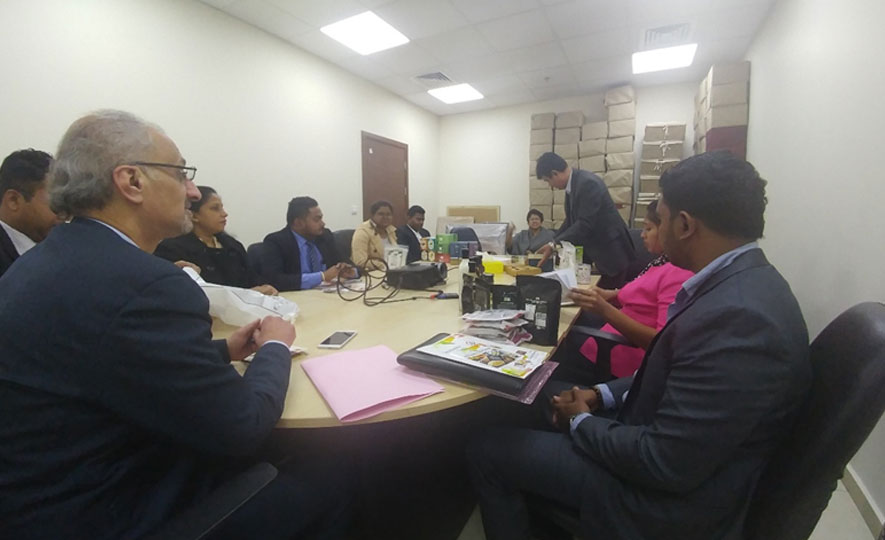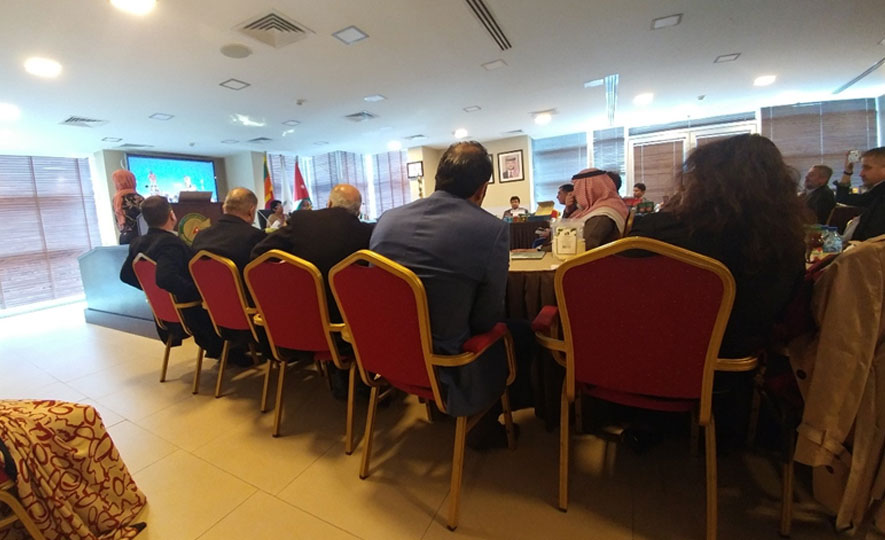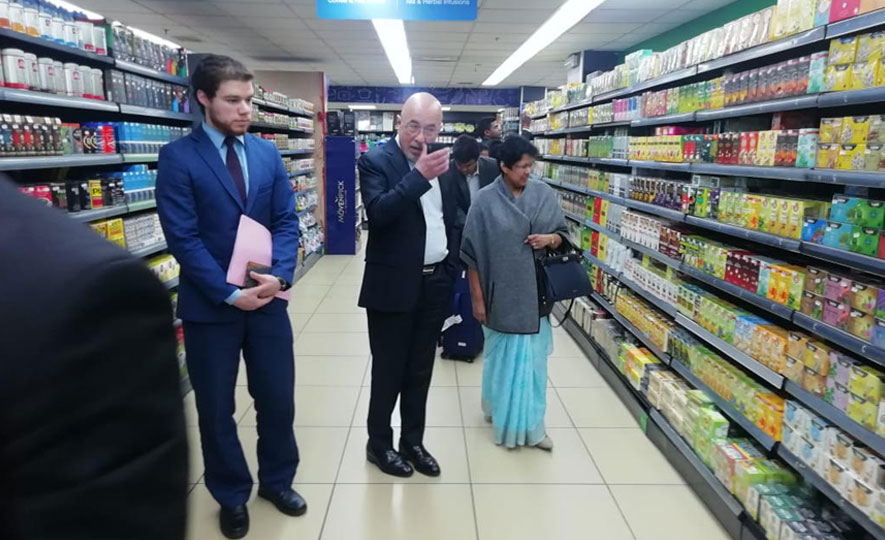 Source at: Ministry of Foreign Affairs Sri Lanka