Sri Lanka: The Digital Gateway to Asia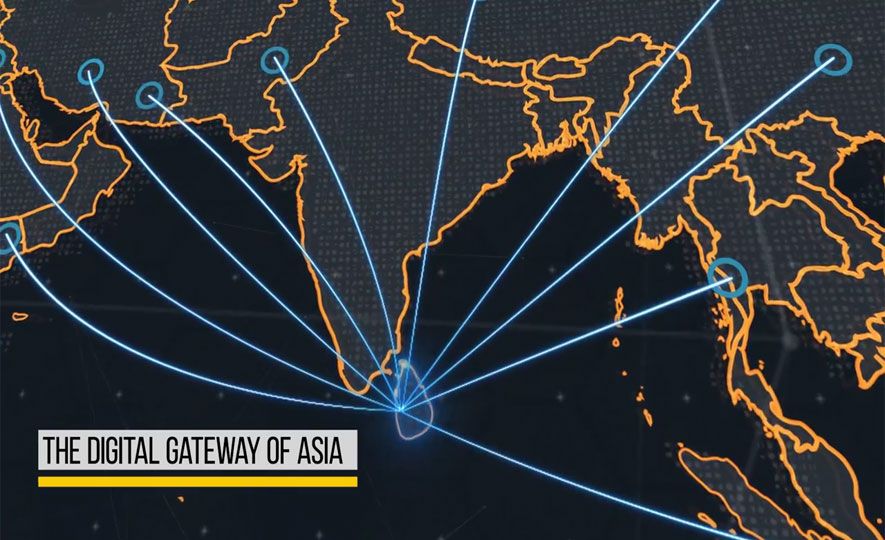 2019-05-25
Sri Lanka's geo-strategic location has always made the country an ideal destination to those who wish to access emerging Asian markets. Global multinationals looking to enter large South Asian economies such as India, Pakistan, and Bangladesh have increasingly utilized Sri Lanka as a testing ground to gauge opportunities and utilize the territory as an innovative incubation hub for the region.
Over the past decade, global multinationals realized that the progressive nature of Sri Lanka's ICT sector and fast adoption of new technology, makes the country an ideal location to introduce cutting-edge technology, evaluate the product-market fit, and expand to regional markets.
Leveraging Sri Lanka as a test bed has provided global multinationals with many advantages spanning the identification of emerging opportunities in the region, familiarity with market nuances and understanding the cultural fit.
Global companies have also realized that, the ingenuity and creativity of Sri Lanka's talent base can be leveraged to enhance their offerings helps to localize and enhance global technology, which can then be rolled-out to the South Asian region.
IFS AB
Sweden's IFS AB – a multinational enterprise software company generating ~USD 600 million in revenue – is present in Sri Lanka via a fully-fledged marketing, sales, consulting and support entity. IFS's largest R&D center outside Sweden is located in Sri Lanka and employs over 700 staff, with the country also being home to IFS's global support and training center.
Quote: "Above all, the strong cultural and friendship ties, and the wide acceptance to Sri Lanka as a fellow regional country has helped us a lot in setting our footprint in Bangladesh." - Shiraz Lye, Managing Director and Vice President, IFS South Asia
IFS began its South Asian regional operations in Sri Lanka in 2002 and used the country to expand its presence to other South Asian countries such as Pakistan and Bangladesh. IFS' presence in Bangladesh commenced in 2005 with one of the largest web-based ERP implementation projects in the region, implemented primarily by Sri Lankan software engineers and consultants.
Dialog Axiata
The Dialog Axiata Group - a subsidiary of Malaysia's telecommunications giant, Axiata Group Berhad - recently showcased Sri Lanka's dominance as a regional telecommunications hub by demonstrating 5G technology for the first time in South Asia.
Highlight Statement: Dialog Axiata Group CEO Supun Weerasinghe said the 5G Innovation Center is another milestone in Dialog's Technology leadership as they prepare to commercially launch 5G, ahead of the rest of South Asia.
Dialog Axiata has consistently leveraged Sri Lanka over the years to test next generation technologies. In 2013, Dialog became the first service provider in South Asia to commence commercial operations of mobile 4G services. Following this, Dialog Broadband then launched 4.5G technology establishing yet another milestone in the region's broadband landscape.
With the aim of supporting the ICT sector to develop similar success stories of innovation and investments, and to promote Sri Lanka's identity as the "Island of Ingenuity", the Government of Sri Lanka is investing heavily in a number of strategic initiatives as defined by the National Export Strategy. These initiatives are expected to accelerate the sector's journey towards becoming the top export revenue generator to the country.