Sri Lanka wins big at APICTA 2018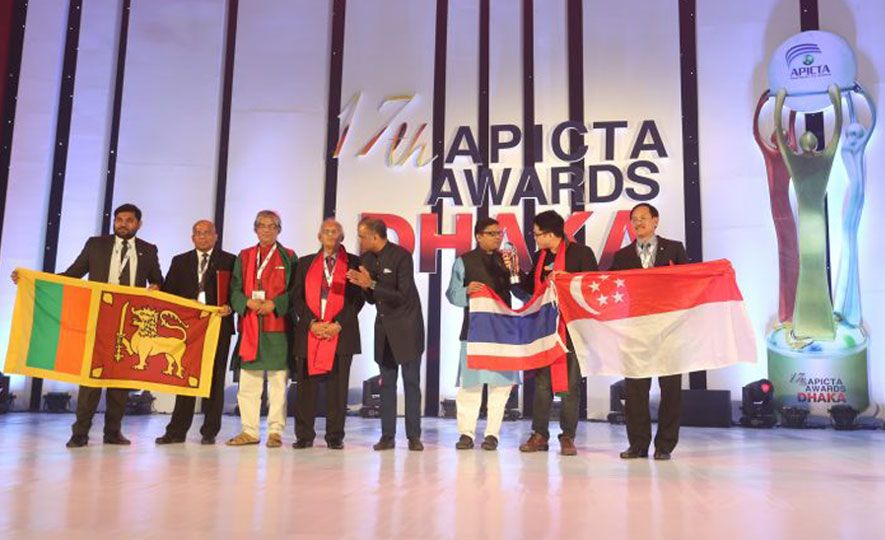 2018-11-30
At the recently held APICTA 2018, Sri Lanka won 3 Gold Awards and was also able to secure 7 Merit awards. In addition to that, Sri Lanka also emerged as the third highest achiever in the awards tally at APICTA 2018 as well. APICTA or the Asia Pacific Information Communication and Technology Alliance is an association of national ICT organizations representing their respective economies.
The aim here is to increase awareness in ICT by awarding those countries and their respective products that aim to bridge the digital divide. The APICTA 2018 was held in Guangzhou, China, from the 9th October to 13th October 2018. For Sri Lanka, nominees for the APICTA Awards were selected from the National Best Quality ICT Awards, better known as the NBQSA. Organized by the British Computer Society, the NBQSA aims to identify the best technological achievements of the year under a wide range of categories. Details of the Sri Lankan Gold winners are as below.
Consumer (Wealth and Retail)
A smartphone app developed by DirectPay (Pvt) Ltd that can be used to transfer funds between customers and merchants via a Clearing House. As such, they would do away with costs involved in dealing with third parties and additional equipment.
Business Services (Professional & Property Solutions)
Developed by Infoseek (Pvt) Ltd, MintHRM is an all-in-one HR (Human Resource) dashboard that can keep track of employee attendance, employee management, payroll, employee performance etc. The system also has a social media platform builtin so that employees can share their achievement and stay informed of what's happening with the company.
Tertiary Student Project
Dulan S Dias (University of Sri Jayawarenepura) developed an AI Program that has the ability to generate a tune after it has been provided with lyrics. On an interesting note, Sri Lanka won a Gold award under this category after 11 years. The last time Sri Lanka won an award was in 2006.
These kind of victories show that Sri Lanka is indeed making a name for itself in terms of ICT and related fields.