Sri Lankan Apparel Exporters at Magic Sourcing Exhibition at Las Vegas, USA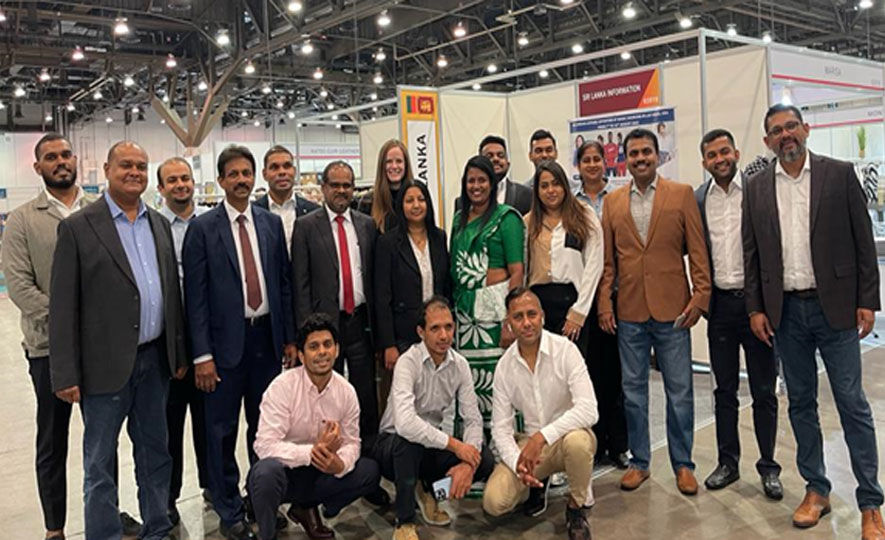 2022-08-17
The USA market has become extremely viable for Sri Lanka as US buyers are looking to diversify their main supply source. USA is the major export market for Sri Lanka apparel, with an export earnings of US$ 2.12 Bn in 2021 and accounting for 39% of the total apparel exports to the world and 69% of the total product exports to USA from Sri Lanka.
Considering Sri Lanka's reputation for its manufacturing excellence with extensive operations in South Asia, Sri Lanka Export Development Board (EDB) in collaboration with the Sri Lanka Missions in the USA and the Commercial Law Development Programme of United State Department of Commerce, organized a Sri Lanka Country pavilion with nine (9) Sri Lankan companies at "Magic Sourcing Exhibition" in Las Vegas, USA.
MAGIC Las Vegas is one of the world's largest fashion marketplaces with a high-energy fashion experience which is held biannually in February and August in the Las Vegas Convention Center. MAGIC Las Vegas is the most comprehensive destination for fashion buyers and brands to discover new and emerging brands, explore the latest trends, connect with fashion insiders, gain industry insights, etc. MAGIC Las Vegas accelerates sales pipelines and fosters new and refreshed business connections with access to a growing global audience of young contemporary and trend-driven retailers and buyers.
The fair showcased men's and children's apparel, footwear, accessories, and manufacturing resources around the world. Over 2,600 exhibitors from 45+ countries participated at MAGIC Las Vegas event in August 2022 and it offered opportunities for participants to expand their knowledge by taking part in over 50 free seminars and panels led by the industry experts.
Lucky Industries Pvt Ltd, JK Garments Pvt Ltd, JIA Moda Pvt Ltd., Kash Garment Pvt. Ltd, Haward Fashion Pvt Ltd, Queens Work Ware Pvt ltd., Colmans Garments Pvt Ltd. Sarasavi Exports Pvt Ltd. and Screenline (Pvt) Ltd. showcased and promoted a wide range of apparel products at the Sri Lanka Pavilion, ranging from ladies dresses and blouses, active wear, work wear, men's shirts, underwear, children wear socks and garment printing capabilities for USA market.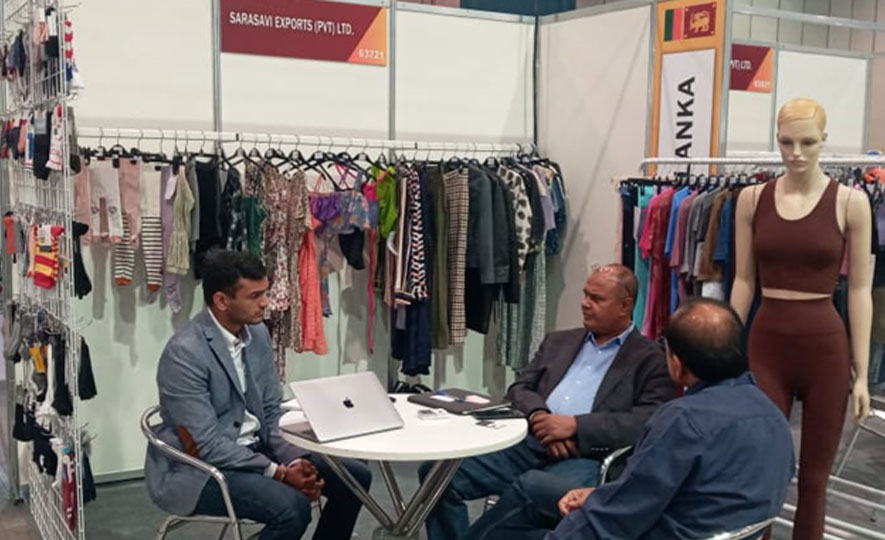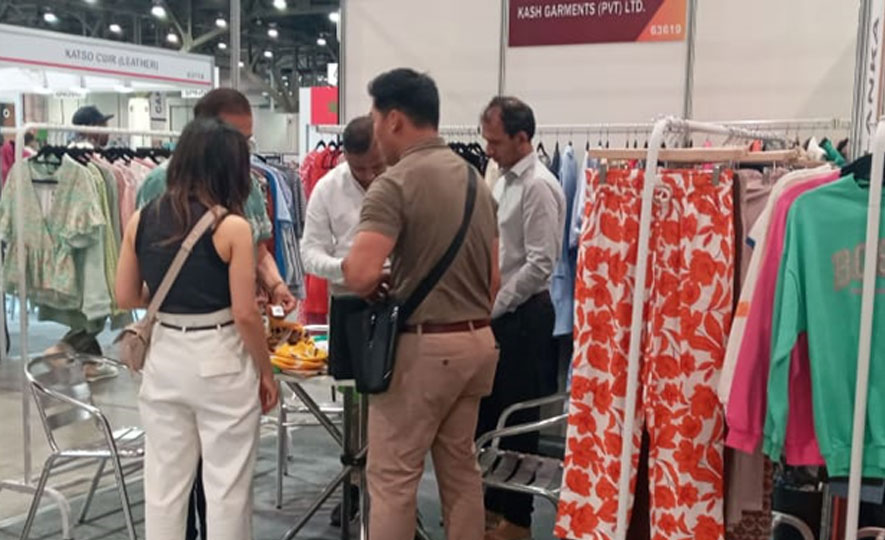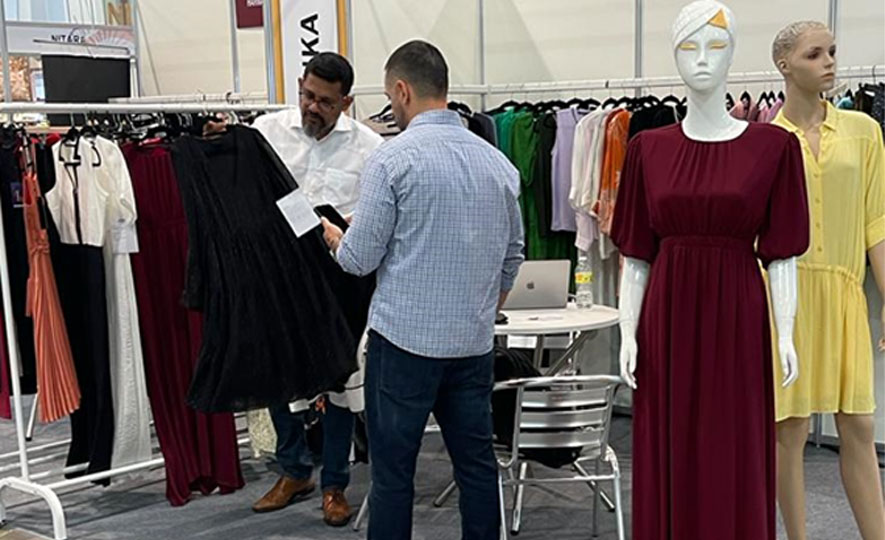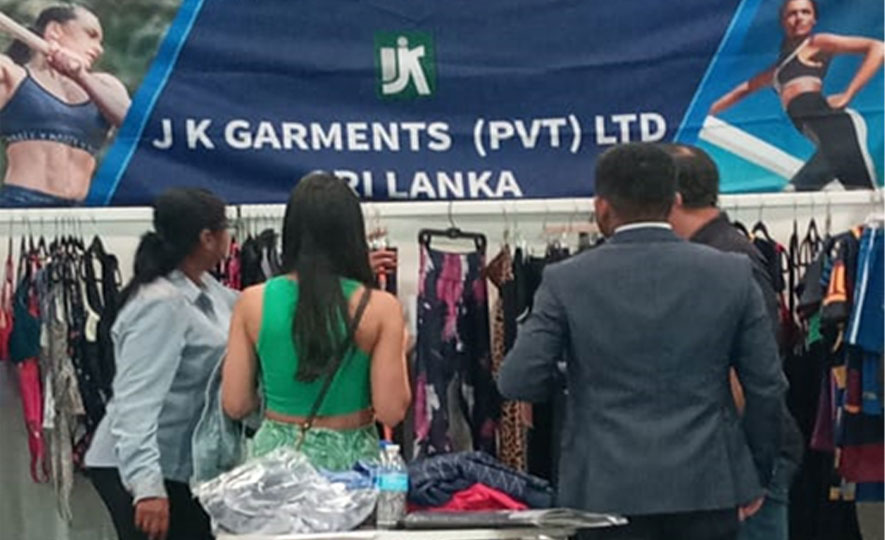 Sri Lankan companies had the opportunity to meet several North American and South American buyers and received good response on the quality of the products manufactured in Sri Lanka.
The companies have also received very positive inquiries which will bring more business to Sri Lanka in the future. The buyers were mainly looking for small orders which ideally suited the Sri Lankan companies.