International exposure for Sri Lankan boat manufacturers at 'Boot Show' – Dusseldorf, Germany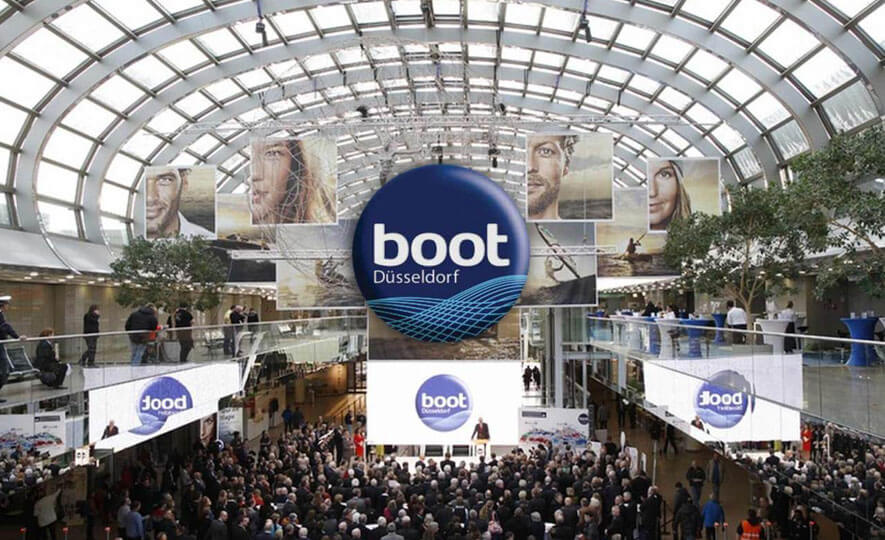 2020-01-22
The delegation of German Industry and Commerce in Sri Lanka (AHK Sri Lanka) together with the Export Development Board (EDB) organised the first-ever Sri Lankan pavilion at the world's leading boat exhibition 'Boot Show' in Dusseldorf, Germany.
The 'Boot' in Dusseldorf is the world's largest and most international indoor fair for boats and water sports. It takes place every year and is a pure public exhibition. At an exhibition area of 220,000 square meters the visitor will be informed about the services and products relating to water sports. Innovations and trends are the focus of the show. Participating and trying is the motto of this fair, the opportunity can be found in elaborately designed theme worlds, where the visitors are given the opportunity to test new products from various fields.
Over 2,000 exhibitors from 70 countries displayed boats and yachts, engine and related equipment, shipping and yachting equipment, marinas, harbour facilities and marine tourism related products at this exhibition. Furthermore, over 250,000 visited the world's leading water sports fair showcases.
Speaking to the media Chief Delegate of AHK Sri Lanka, Andreas Hergenroether, mentioned that this is a valuable opportunity for Sri Lankan boat building companies to enhance business opportunities and also to increase visibility of the products 'Made in Sri Lanka'. "The boat building industry has been identified as one of the potential and grooming sectors in the country. It's not only important to create awareness of the capabilities of the Sri Lankan companies but also build confidence amongst the international players. We are confident that this is one of the best platforms available for the exhibitors to find perfect buyers and partners."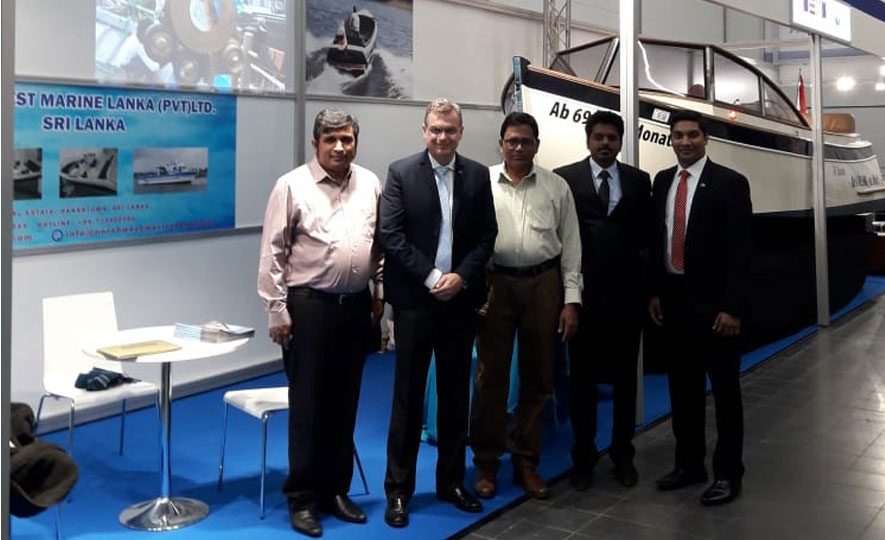 Leading boat building companies Neil Marine, Baff Polymech and North West represented the Sri Lankan pavilion.
As the official representative of German-Sri Lankan business relations in Sri Lanka, AHK Sri Lanka is always committed to fair business and offer the ideal platform to create business opportunities for both Sri Lankan and German companies in both directions.
Source at: Daily FT