Sri Lankan exporters get insights to GCC product standards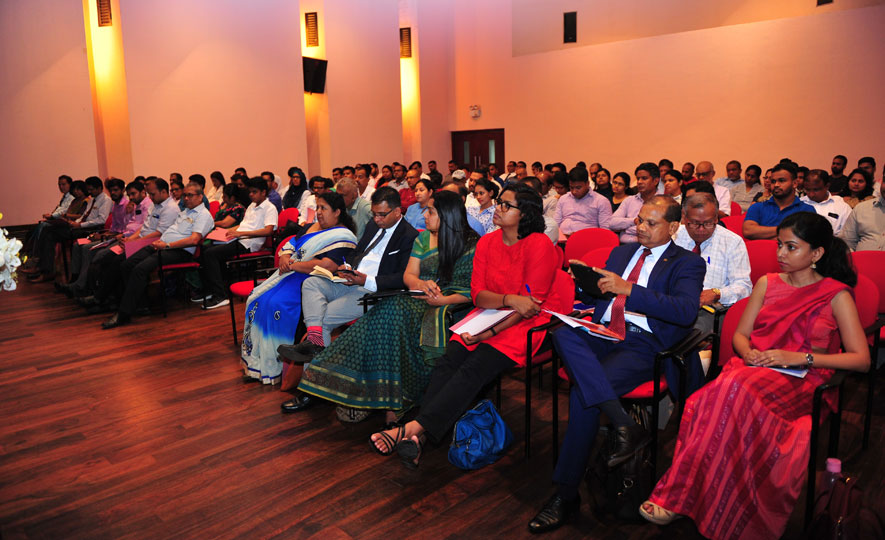 2019-12-12/ Daily FT
A workshop to educate Sri Lankan exporters on GCC product standards was held at the EDB Auditorium on 20 November with the participation of more than 100 stakeholders engaged in several sectors.
Two experts from Gulf Standardization Organization, Head of Marketing and International Trade Dr. Zaki Al Rubai and Head of Standards Eng. Ahmed A.Y. Al Bashah were the resource persons of the workshop.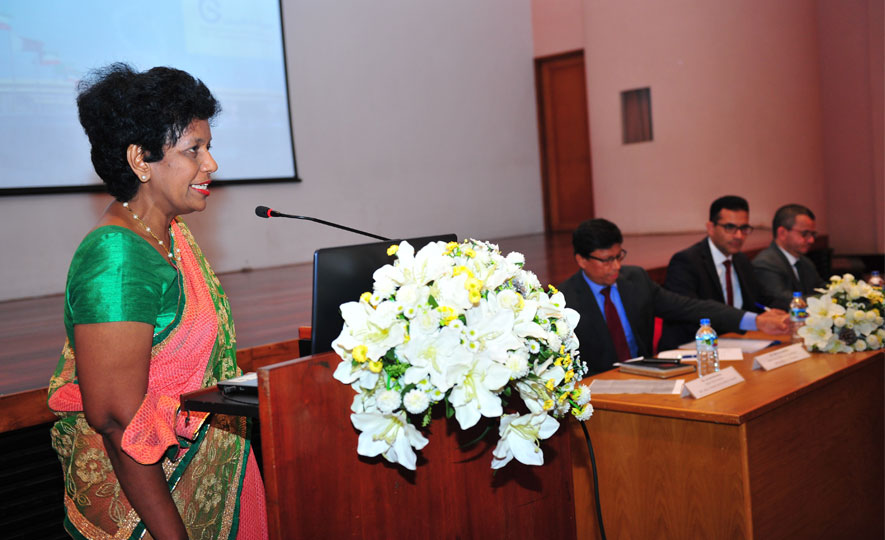 EDB Director General Jeevani Siriwardena and DOC Director General Nimal Karunathilake addressed the gathering highlighting the importance of adhering to the standards and requirements of the export destinations.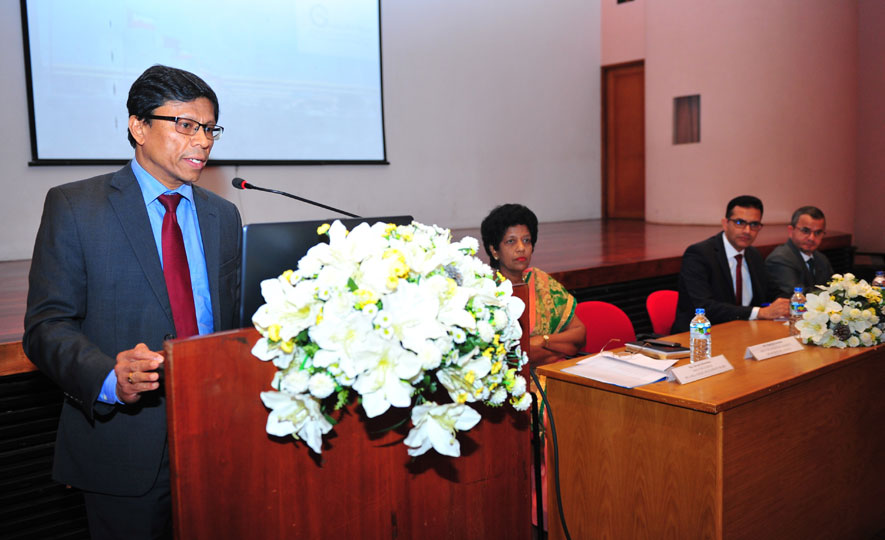 Furthermore, Karunathilake explained that Sanitary & Phytosanitary (SPS) and Technical Barriers to Trade (TBT) applied at minimum level are legitimate requirements of importing countries to ensure food safety but when they are applied beyond certain limits they could become barriers for international trade.
Sri Lanka is among the top 20 suppliers to the Gulf Region. Sri Lanka's exports to the Middle East Region has increased from $ 947 million to 997 million from 2016 to 2018 and exports to GCC countries have increased from $ 411 million to $ 442 million.
The main products exported to GCC from Sri Lanka are Apparel, Processed Food, Fish and Fishery products, Spices, Coconut based products, fruits and vegetables, Rubber based products and Engineering products. Gulf Cooperation Council (GCC) is a political and economic alliance of six Middle Eastern countries, Saudi Arabia, Kuwait, the United Arab Emirates (UAE), Qatar, Bahrain and Oman.
The food consumption in the GCC is expected to grow from 51.5 million MT in 2018 to 60.7 million MT in 2020. Increase in population, growing tourism, high per capita income and a sustained economic recovery are likely to drive the growth of the food sector in the region.
Saudi Arabia and UAE are expected to remain the largest food consuming nations. Upcoming mega events such as Expo 2020 Dubai and FIFA World Cup 2020 are expected to aid the growth of food consumption in the region further. Rising incidences of lifestyle related diseases will continue to drive the demand for organic and healthy food items.
Gulf Standardization Organization is a regional Standardization Organization works with its members to develop and define GSO standards to fulfill specific needs that have been identified by the members. Around 80% of GSO adopted standards are international standards.
The GCC Standardization Organization (GSO) has improved their standards with the intention of increasing the competitiveness of products and services and to meet the requirements according to the latest production methods and technology in various fields and protect the consumer through standards that set and determine acceptable and internationally recognised levels of quality for goods, products and processes.
Within the framework of the strategic plan of GSO for the period 2016-2020, a time plan for the issuance of Technical Regulations for several product categories has been developed. Also to confirm the compliance of industrial products with the GCC Standards 'Gulf Conformity Mark' is issued.
GSO food safety policies geared to protection of health and safety of people in the GCC is much important to Sri Lanka as we export a considerable amount of agriculture and fishery products to countries within the GCC.
The participants at the workshop gained exquisite knowledge on GSO standards and technical regulations, GCC food standards on Food and Agriculture products covering the full scope including hygienic requirements, storage and transportation, food labelling, food additives, processing, packaging, test methods for smooth operation of exports and GCC Halal prospects at the workshop. The knowledge obtained at the workshop will help Sri Lankan exporters to minimise non-compliances to avoid rejections and facilitate easy clearance at the destinations ports.