Sri Lankan Exporters Shine at World Largest Food Innovation Exhibition SIAL Paris 2022 in France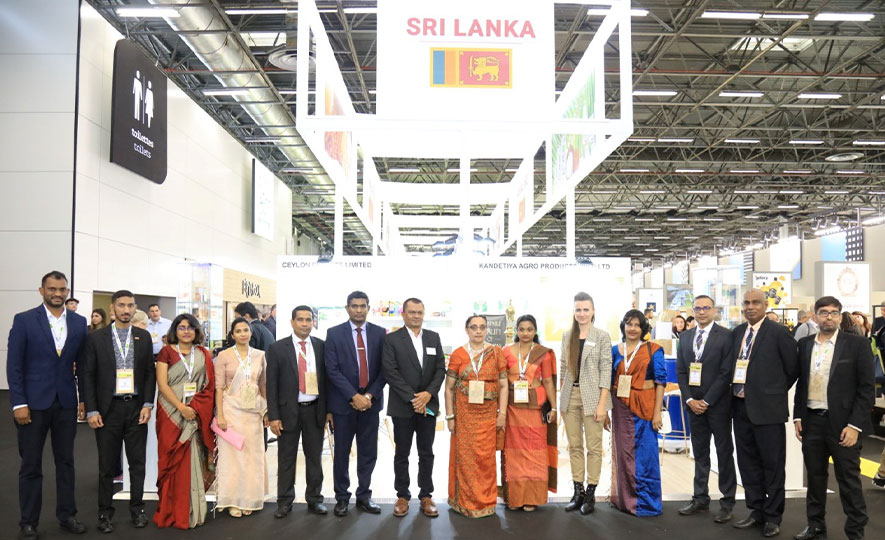 2022-11-15
Sri Lanka Export Development Board (SLEDB) in collaboration with the Embassy of Sri Lanka in Paris successfully organized Sri Lanka participation at the SIAL Paris – 2022 exhibition held from 15th to 19th October 2022 in Parc Des Expositions- Paris Nord Villepinte in Paris.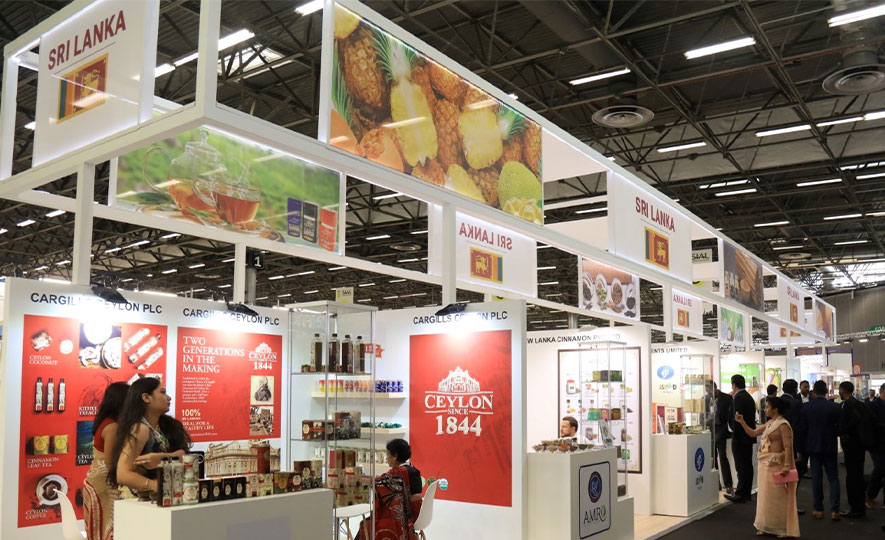 SIAL Paris is one of the biggest food and beverage exhibitions in the world and it is a flagship international industry event combined with special side events such as SIAL Future Lab, SIAL Start-ups, SIAL Talks, SIAL Insights and Innovations. There was a large area dedicated to national pavilions where the countries could be able to showcase the finest products of their producers in the agri-food industry. The exhibition had attracted around 300,000 trade delegates from 127 countries and 86% of the visitors were international visitors. The exhibition consisted with a dedicated pavilions for beverages, F&V, organic food, confectionary, wine & spirit, food ingredients and a country pavilion section to discover latest innovations in grocery and preserved food, wine and spirits, beverages including tea and hot beverages, bakery & sweet products, wide range of gourmet & frozen products, meat and dairy products and organic & wellness products.
Under the Sri Lanka Export Development Board, nineteen(19) companies namely Worga Naturals (Pvt) Ltd, Consolidated Business Systems Ltd, ADAMEXPO, Enrich Tea & Food Exports (Pvt) Ltd, Jaindi Export (Pvt) Ltd, Lion Brewery (Ceylon) PLC, NDC Exports (Pvt) Ltd, Waguruwela Oil Mills (Pvt) Ltd, Union Commodities (Pvt) Ltd, Kandetiya Agro Products (Pvt) Ltd, Ceylon Biscuits Limited, A.S. Agri Exports Pvt Ltd, Expo Lanka (Pvt) Ltd, Maliban Biscuit Manufactories (Pvt) Ltd, Edinborough Products (Pvt) Ltd, Nestlé Lanka PLC, HJS Condiments Limited, New Lanka Cinnamon Pvt Ltd and Cargills Ceylon PLC participated at the exhibition.
Four SME companies namely; Asian Agro, Nishuda Coco, Manchee de Coco and Nexpo, participated at a guided study tour under the assistance of Import Promotion Desk, Germany and displayed at the IPD pavilion. At this event IPD promoted the Sri Lanka Pavilion and respective exhibitors among the Europe importers. This process enabled the participation to obtain a positive impact attracting more visitors to the Sri Lanka Pavilion uplifting the Sri Lanka image in the EU.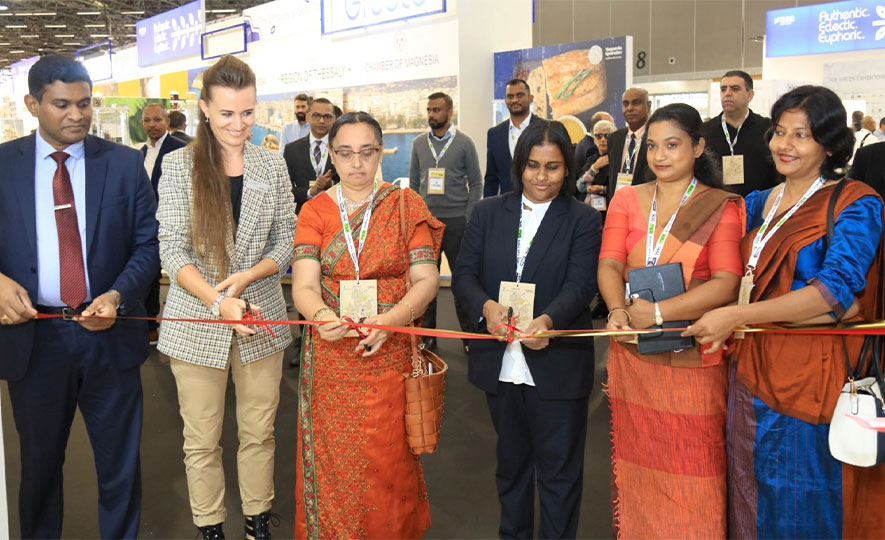 Sri Lanka Embassy in Paris extended its fullest assistance to EDB throughout the organization process of the Sri Lanka participation. The Sri Lanka Country Pavilion was declared open by the H.E. Ambassador to French Republic and Permanent Delegate to UNESCO, Prof. Kshanika Hirimburegama with the participation of Diplomats, Sri Lanka Exhibitors, SLEDB Officers, distinguished invitees and visitors to the exhibition.
Prior to the exhibition, EDB coordinated with Sri Lanka Embassy to share the contact details of potential importers for all product sectors displayed by Sri Lankan companies, enabling them to arrange business meetings. In addition, the Embassy invited all potential importers to visit Sri Lanka Pavilion and arranged some business to business (B2B) meeting with potential importers at the pavilion.
EDB received positive feedbacks from 19 companies regarding their participation materializing more than US$ 2,109,900 worth of confirmed orders from EU and other region buyers at the end of show. Further more than 300 business meetings were conducted by the exhibiting companies at the Sri Lanka Pavilion. In addition to the above confirmed orders around US$ 3 Mn worth of businesses are under negotiation for Spices, Coconut value added products, Jack fruits & processed F&V, confectionary products and Tea. As a result of SIAL 2022 participation one of the largest French importers has already scheduled a business visit to Sri Lanka by end of November,2022 where EDB will facilitate them by arranging business meetings and factory visits.