Sri Lankan Organic Food Companies Shine at BIOFACH 2022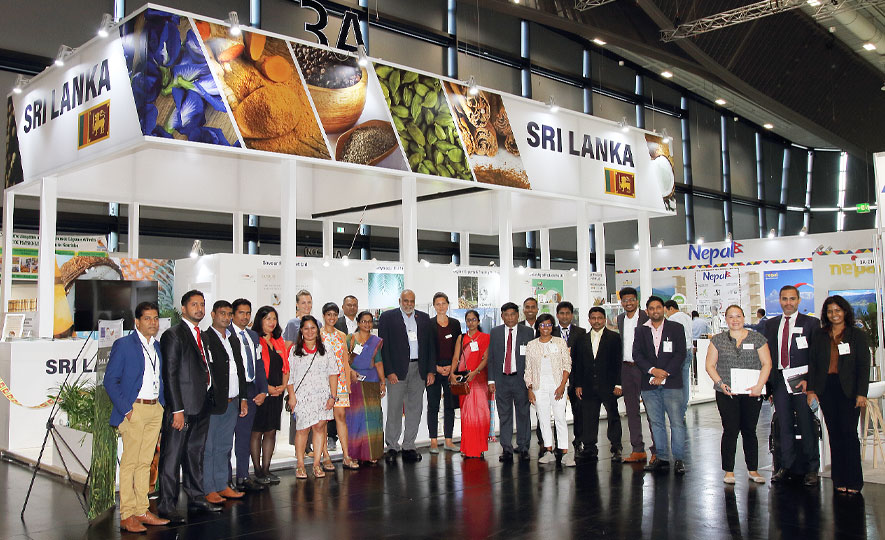 2022-07-26
Organic food production and trade is evolving into a rapidly growing industry across the world. Prompted by a developing inclination for healthy life choices and awareness on the benefits of organic food, a greater number of global consumers are opting for organic products. In the midst of this competitive industry, Sri Lankan producers and manufacturers find themselves in lucrative circumstances.
Sri Lanka exports a range of organically certified products and maintains an excellent reputation among consumers around the globe, demonstrating its great potential as a trustworthy, high-quality contributor to the international organic food market for over a decade.
Continuing its efforts to enhance Sri Lanka's outstanding position within the industry, the Sri Lanka Export Development Board (EDB), together with the European Union (EU), and German institutions such as the Federal Ministry for Economic Cooperation and Development (BMZ), GIZ and Import Promotion Desk (IPD), supported the participation of fifteen (15) Sri Lankan companies at the world´s leading trade fair for 'Organic Food and Natural Beauty' - BIOFACH 2022 in Nuremberg, Germany. The selected companies participated in a series of trainings and workshops carried out by the EDB, and the IPD to advance their networking and marketing skills prior to the trade fair.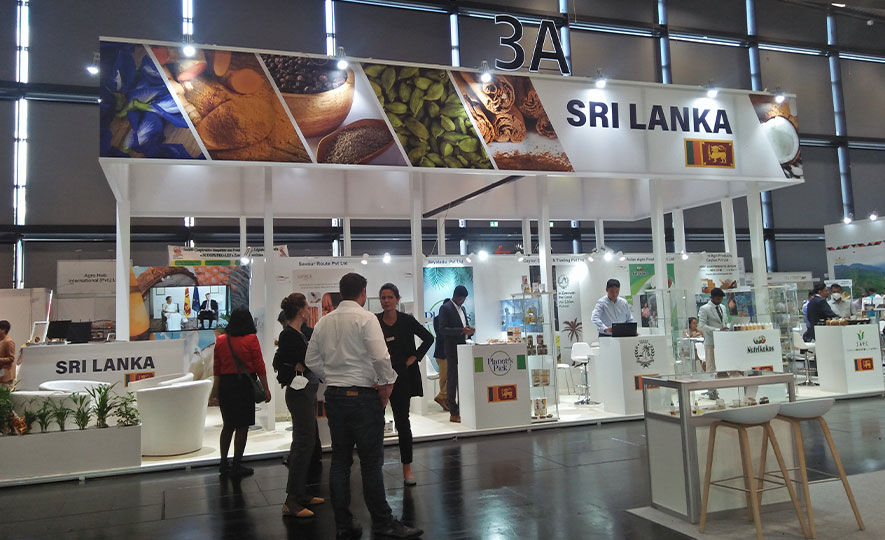 The participating Sri Lankan companies showcased a wide range of agricultural products at the Sri Lanka Pavilion, ranging from value-added coconut products, a variety of Sri Lankan spices and dried fruits. The Pavilion was a networking hub for the participating companies to display and highlight their products and capacities; establishing contacts and developing professional relationships with potential buyers and stakeholders within the European market. The Sri Lankan Pavilion was ceremoniously declared open by Hon Consul of Sri Lanka for Bavaria, Ms. Dagmar Wöhrl, and officials of the EU commission, GIZ, and IPD.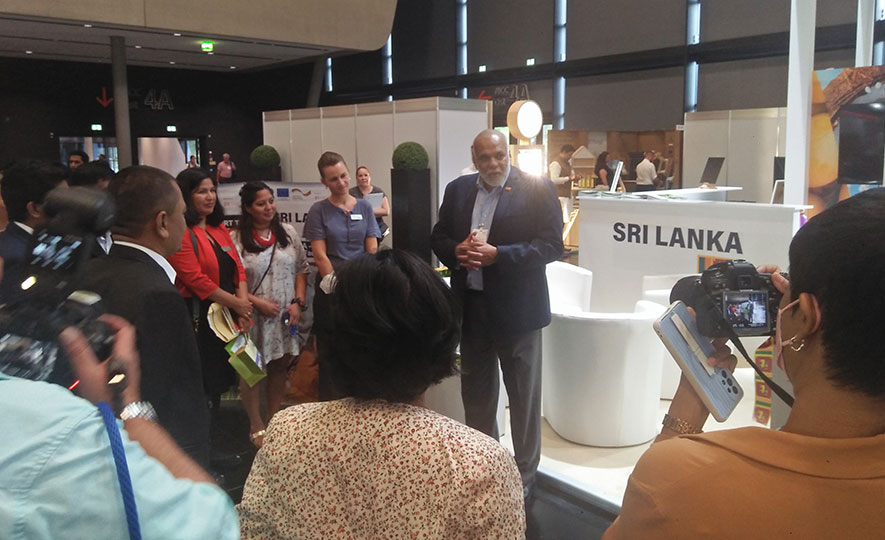 Expressing his views at the event, EDB Chairman Suresh d De Mel remarked that Sr Lanka was immensely grateful to the EU and BMZ for providing financial assistance to facilitate the participation of Sri Lankan Organic Food companies at BIOFACH 2022 - which is the world´s leading trade fair for Organic Food. "An exposure to such a prestigious trade event was an invaluable opportunity to the participant firms in terms of establishing vital links with buyers in the European market to take their businesses to greater heights"
Sri Lanka's participation in BIOFACH 2022 was facilitated as part of the "Multi-Donor Action Support to Small and Medium Enterprises in the Organic Agriculture Sector" – which is jointly co-financed by the EU and BMZ – that provides assistance to the existing as well as new organic food producers in Sri Lanka to access new markets, particularly in the EU, and offer private investment opportunities.