Sri Lanka's Basilur Tea wins top North American food award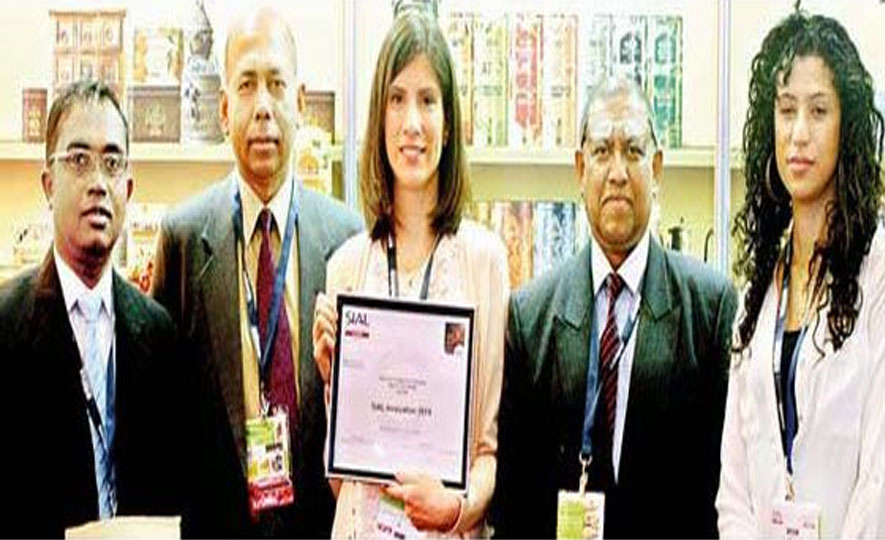 2014-04-28
Third SIAL Canada triumph for Basilur Tea
Latest award is for herbal infusion to Ceylon Tea
2013 tea exports at $ 1.5 b
In the wake of record exports in 2013, Pure Ceylon Tea has reported yet another achievement, with Basilur Tea Canada, allied to its Lankan firm Basilur Tea, clinching the main award at North America's top food and beverages trade show this year.
"Basilur's herbal tea product 'Fruit Infusions' received the highest award – the 2014 Top-10 Product Award – at the SIAL Canada expo. This is considered by many food industry specialists as a very rare achievement since Basilur has reached the Top-10 twice within three years," said Basilur Tea Canada Director Rohan Perera on Thursday.
Previously Basilur won the Top-10 Most Innovative Products of Canada Award in 2012 followed with a Selection Award reaching Top-50 in North America in 2013. The SIAL 2014 packed 767 exhibitors from 43 countries and more than 14,000 visitors.
The SIAL expo is one of the world's largest network of food-industry shows, with a presence on four continents with 7,500 exhibitors. SIAL Canada is one of the two most important food industry shows in North America.
Ontario-based Basilur Tea Canada is well-known for promoting Pure Ceylon Tea in Canada through its innovative packaging methods and diversity of flavouring, aimed specifically at the Canadian palette.
The latest award was presented to Basilur Tea Canada in Montreal at a gala celebration in the presence of over 500 dignitaries including government ministers, heads of government departments, heads of multinational corporations and the media.
"We were featured in over 20 printed and electronic media channels, generating a lot of publicity. While these achievements have helped us to enter into many market segments in the mainstream, they have also helped other products in our portfolio to gain market access. Hence we are looking into identifying more innovative and competitive products to add to our portfolio. We conduct extensive market research, create professional marketing programs and work closely with manufacturers to develop products to meet the required standards both in quality, packaging and presentation," Director Perera added.
In 2013, Sri Lanka tea exports recorded 319 mkg, reaching its highest-ever earning of $ 1.558 b. Russia, Iran, Turkey and Iraq were the leading Ceylon Tea buyers.