Sri Lanka's footwear and leather industry booming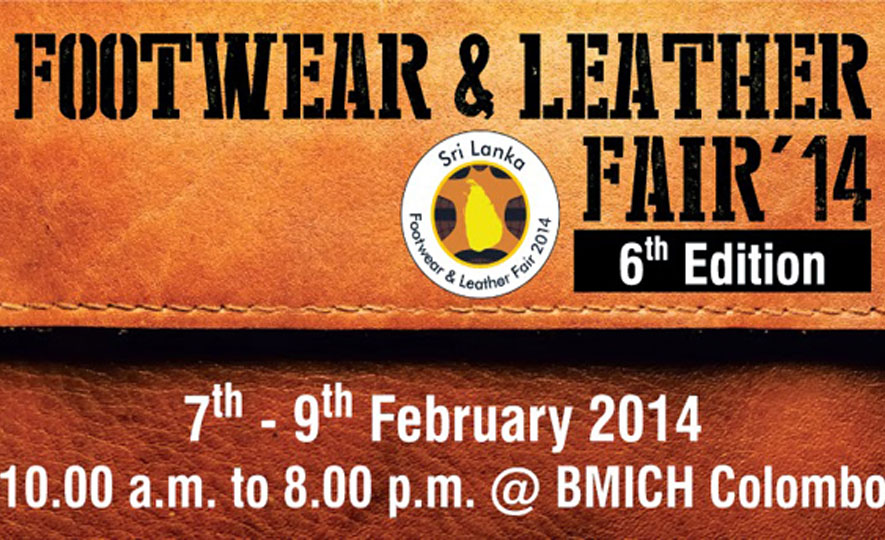 2014-02-08
Sri Lanka's footwear and leather sector has shown a remarkable growth in the last year with exports surging over 63 percent from the previous year.
The total Leather and Leather Product exports stood at US$ 51 million in 2013 increasing 63.5% from the US$ 31.19 million earned in the previous year.
"Our footwear and leather exports have shown a strong growth trend," Minister of Industry and Commerce Rishad Bathiyutheen said Friday addressing the inauguration of the sixth edition of the Footwear and Leather Fair at the BMICH.
The 2014 exhibition held from February 7-9 is organized by Sri Lanka Export Development Board in collaboration with the Ministry of Industry and Commerce, Industrial Development Board and Footwear and the Leather Products Manufacturers Association.
Minister Bathiyutheen said the event is a strong platform for networking and market diversification for Lankan stakeholders.
"What is more interesting is that this event is also taking place at a time when our footwear and leather exports are showing a strong growth trend," the Minister said.
Foreign buyers from Egypt, Korea, Kenya, Seychelles, France, Germany, India, and a delegation from Iran are participating in this year's event. Also, 19 Indian exhibitors from the Indian Footwear Component Manufactures Association (IFCOMA) are showcasing their products at the exhibition.
Speaking at the inauguration ceremony, Sri Lanka Export Development Board Chairman and CEO Bandula Egodage said the industry makes a significant contribution to the Sri Lankan economy in two ways.
"The industry depends 50 percent on its imports and 50 percent local manufacturing, which means the industry is saving for foreign currency as well as earning for foreign currency," Egodage explained.
The three-day exposition which concludes Sunday includes an exclusive fashion show, a design competition, a best stall competition and an award ceremony. The fashion show will be held Saturday and the award ceremony will be held on Sunday.