Sri Lanka's ICT/BPM Country Brand the "Island of Ingenuity" Promoted at the ICT Digital Week in Luxembourg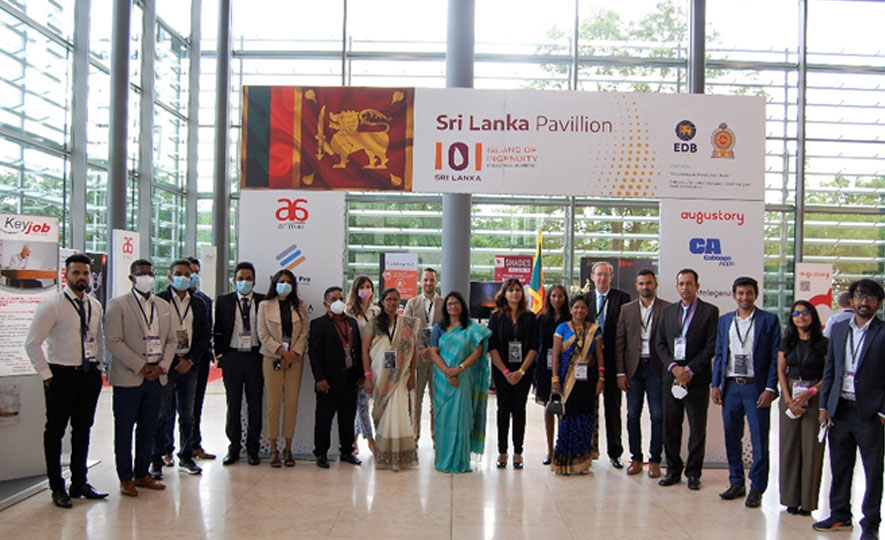 2021-09-28
Sri Lanka's ICT/BPM country Brand the "Island of Ingenuity" – IOI, was promoted at the Digital ICT Week in Luxembourg from 13th to 17th September 2021.
Sri Lanka Export Development Board (EDB) together with the Embassy of Sri Lanka in Brussels organized the participation of seven (7) Sri Lankan companies at the ICT Spring Europe Exhibition under the ICT Digital Week at the European Convention Center in Luxembourg. Representatives of Arimac Lanka Pvt. Ltd, EC Holdings Pvt. Ltd., Potenza Pvt. Ltd and four Startups namely Augustory Pvt. Ltd., CabbageApps Pvt. Ltd., Inteligenza Hub Pvt. Ltd, Shades IT Solutions Pvt. Ltd formed the Sri Lanka delegation.
The ICT Digital Week presented many features including thematic areas with conferences and exhibitions focusing on Fintech, Digital Tech and Space tech.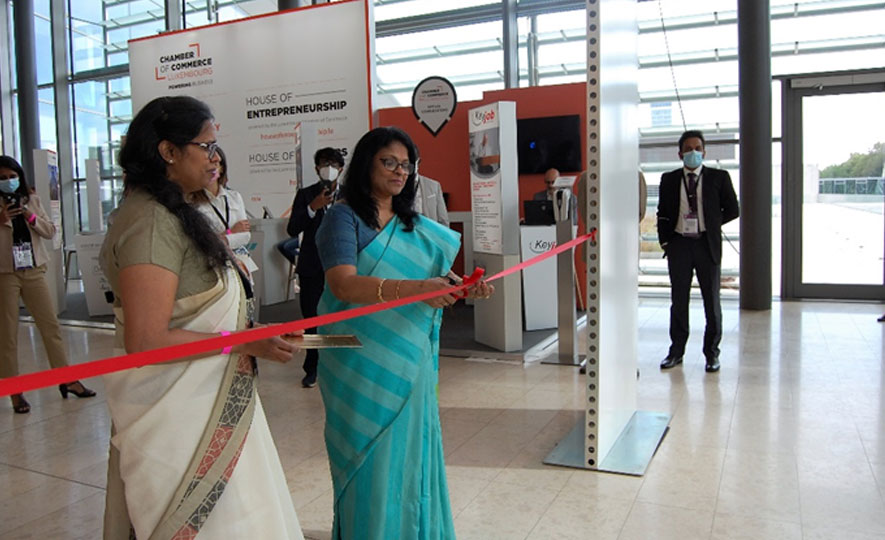 Ambassador of Sri Lanka to Luxembourg Grace Asirwatham inaugurated the Sri Lanka Pavilion and emphasized the importance of continuous participation at the ICT Spring Europe considering the boundless opportunities presented under the ongoing digital transformation in the EU region.
Mr. Bas De Vos, Vice President of IFS Labs delivered a speech on "Developing Enterprise Software for the future, based on Sri Lanka's Innovation Capability & Ingenuity" at the Digital Supply Chain Conference on 14th of September 2021.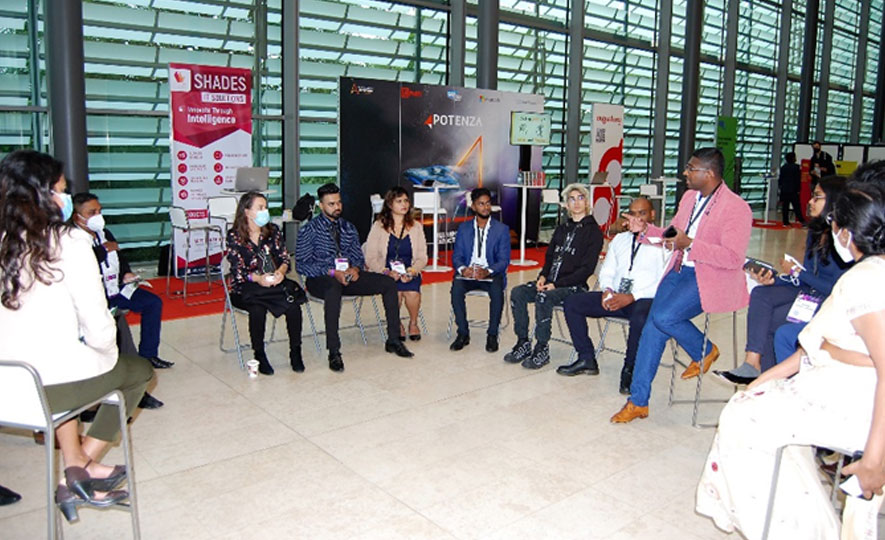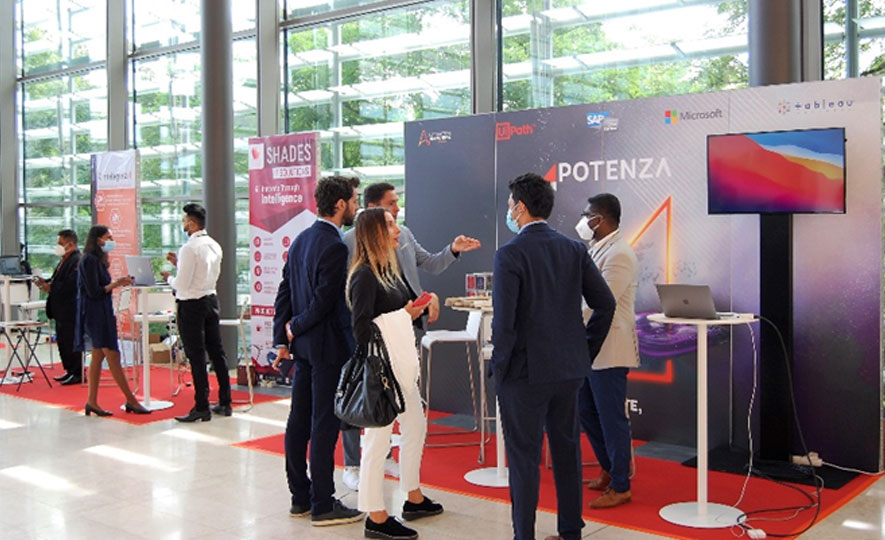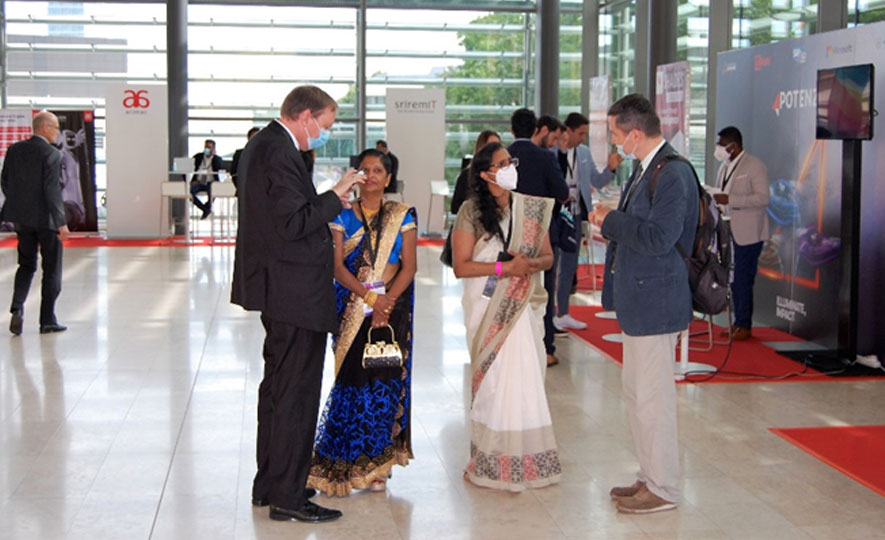 The ICT Digital Week provided a unique experience for participants in the fields of digitalization and Artificial Intelligence (AI), FinTech, space tech, innovation in the Supply Chain industry, IT Security through exhibitions and demonstrations of the latest tech trends and innovations. The ICT Spring Europe 2021 proved to be an effective platform to network with peers and investors. Sri Lankan Tech entrepreneurs had the opportunity to showcase the ICT capabilities of Sri Lanka and promote Sri Lanka as the sub regional technological hub for high quality products and services.
In addition to in-person participants, several Sri Lankan ICT companies participated virtually in the B2B meetings and the digital summit.
The participants were able to secure several strong business leads with EU clients. Also, the companies are in ongoing discussions with potential partners and investors to expand their business in EU region.