Sri Lankan electronic exports at $343 mn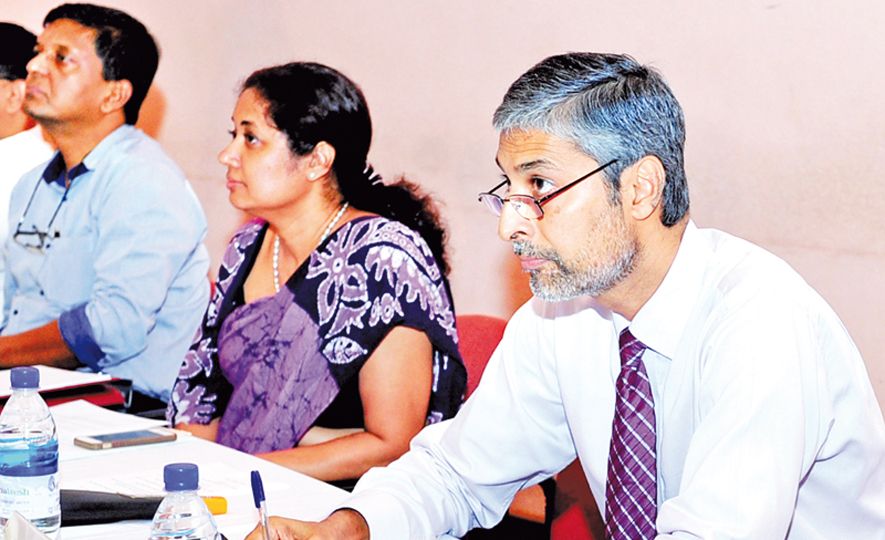 2015-11-08
Sri Lanka's fledgling R&D innovation and start up cluster has hit big time in its maiden funding round and several hi-tech start ups, having crossed their R&D experiments barrier are now poised to commercialise their innovations anytime.

"The government's vision is to transform Sri Lanka into a strategically important global economic centre. Increasing the share of hi-tech exports is essential to face the intense competition in the global market" stressed Himali Jinadasa, Acting Director General, Export Development Board, (EDB).

She was addressing the "New Product Innovation and Export of Hi Tech for Economic Growth of Sri Lanka" session in collaboration with COSTI in which reps from Dockyard Ltd, TOS Lanka, NDB Bank, Akbar Bros, Neil Marine, Omegaline, Midaya Ceramics, HVA Foods, IPS, Verite Research, LMSL, the World Bank, Institute of Engineers, SLINTEC, officials from Ministry of Development Strategies and International Trade, Mangala Yapa (CEO/Secretary General of Ceylon Chamber of Commerce) and a top Economists participated.

The Electronic Sector Baseline Survey the first ever industry-wide field study on Lankan hi-tech sector and jointly run by the country's apex export facilitator EDB and innovation mover COSTI - was unveiled to the audience.

The new EDB/COSTI survey reveals that an R&D investment pool of approximately $25 mn from the 70 active firms is now in place thereby giving birth to fledgling private innovation R&D cluster in the country. 35 BOI companies are active in the sector with eight start-ups to be already developing their innovative product portfolios for mass scale production lines.

"We need to change our thinking," said Prof. Ajith P De Alwis,Project Director-COSTI.

"Strong adherence to financials is an R&D and innovation killer," stressed Harin de Silva Wijeyeratne. "SLINTEC, the Lankan Private-Public-Partnership R&D incubator success story, has filed for 11 international patents on their innovations done in Sri Lanka of which 9 are in US. Of the granted patents, three have been already sold to an Indian -firm with promising forex returns to Sri Lanka."

Indrajit Coomaraswamy, the top economist and former Director Economic Affairs at the Commonwealth Secretariat said: "Sri Lanka's R&D is progressing in the right direction. The government has created the ground conditions to develop R&D."

Last year, Lankan hi-tech/electric and electronic exports stood at $343 mn. In terms of exports diversity, hi-tech claimed 2.89% of the total exports of the country in 2014.