Stakeholder Workshop Review of E-Commerce Readiness Assessment Report, Of Sri Lanka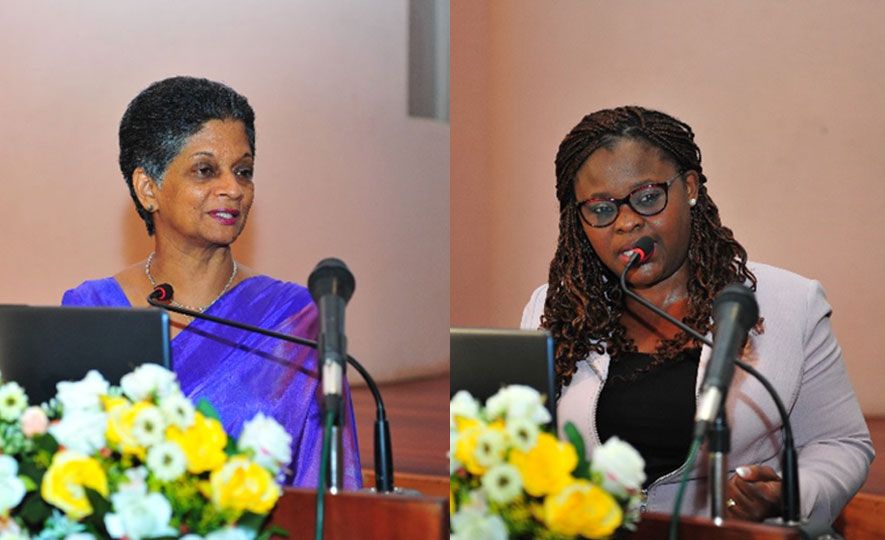 2019-09-19
Stakeholders from several government agencies and private sector representatives gathered for a two-day workshop to finalize the research report; "e-commerce readiness of Sri Lanka" which has been developed by the Commonwealth Secretariat (COMSEC), UK along with the Sri Lanka Export Development Board (EDB). The workshops were held on 10th and 11th September 2019 at EDB and it was carried out by Ms. Opeyemi Abebe, Trade advisor, COMSEC,UK and Mr. Abhishek Kumar, Senior Consultant, Grail consulting services, India.
The main objective of this workshop was to assess the e-commerce readiness of Sri Lanka and identify the opportunities that exist for the businesses to participate in global e-commerce trade.
Sri Lanka, as an emerging market in South Asia has seen online sales picking up very fast, indicating a tremendous growth potential to become a leading player in the e-commerce space in the region. At present E-commerce is primarily being driven by consumers using mobile phones to purchase products online.
Many of the SMEs are limited by lack of access to the requisite technology or are unable to understand the rudiments of e commerce processes. A number of these SMEs are women owned and are also limited by language barrier of English which is the dominant language of digital trade.
Based on international best practices the e-commerce readiness assessment report considered five parameters for the assessment of e-commerce in Sri Lanka. These parameters cover the five key result areas of e-commerce: citizen maturity, business readiness, IT infrastructure and accessibility, logistics and delivery and policy and regulations. The main titles covered under this assessment report were Global E-commerce trends and best practices, E-commerce situational analysis in Sri Lanka and Baseline state of e-commerce readiness and maturity.
This assessment report will enable the government of Sri Lanka to identify the gaps in the digital eco-system that impede growth in the sector and make recommendations for fast-tracking the implementation of reforms, to enhance the opportunities for growth in digital trade and the increasing participation of Sri Lankan enterprises in regional and global e-commerce value chains.
Further, the ultimate target of this assessment is to develop the Sri Lanka's E-commerce readiness from the 05 aspects; consumer, business, logistics and delivery, IT infrastructure and accessibility and policy and regulatory maturity.