Taiwan textile fair opens in Colombo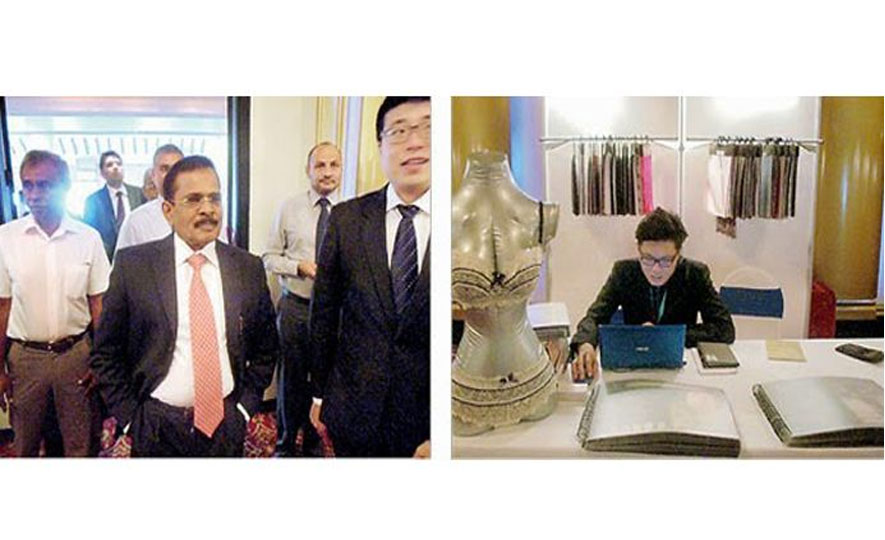 2014-11-25
The Taiwan textile industry is the acknowledged world leader in research, development and manufacturing of fabric and garment accessories. The highly successful Taiwan Textile Fairs brings together leading suppliers of textiles and related products from Taiwan, one of the world's largest apparel textiles exporting countries to Sri Lanka, at the Taiwan Textiles Fairs in South Asia 2014.
The fairs will showcase innovative and high performance functional textiles for apparel, bags, shoes, rainwear, etc. to Sri Lankan manufacturers. The fair will be held on 24 and 25 November at the Grand Crystal Ballroom of the Taj Samudra Hotel.
The Taiwan Textile Fairs in South Asia 2014 is an excellent opportunity for Sri Lankan apparel manufacturers, exporters, brand-owners, buying houses, buying agents, big retailers, importers, etc. to interact with manufacturers from Taiwan to source superior fabrics and textile auxiliaries that will add more value to their product range. The fairs will also introduce Sri Lankan manufacturers to new product categories to cater to growing demand in the domestic and export market.
The Sri Lanka apparel industry is set for strong growth on the back of continued positive growth in the economy, with it recording 7.8% growth year-on-year in the second quarter. The apparel industry, which makes up 15.9% of the economy's total revenue, is on track to achieve the export target of US $ 5 billion by 2016 buoyed by rising export demand. Bilateral trade between Taiwan and Sri Lanka has increased over the years and the organisers believe that Sri Lanka has a strong demographic dividend. With South Asia predicted to become the largest textile and apparel producer, Taiwan is looking for stronger bilateral trade and co-operation with Sri Lanka.
Taiwan Textile Fairs in South Asia are organised by the Bureau of Foreign Trade (BOFT) and Taiwan Textile Federation (TTF) in association with the Sri Lanka Export Development Board (EDB) and represented in South Asia by Worldex India Exhibition and Promotion Ltd.
The event is supported by leading textile associations of Sri Lanka such as the Joint Apparel Association Forum (JAAF), the Sri Lanka Apparel Exporters Association (SLAEA) and the Sri Lanka Apparel Sourcing Association (SLASA).
The fairs will showcase a wide range of high performance and innovative textile products from knitted fabrics, functional fabrics, woven fabrics, polyester fabrics, Raschel, Jacquardtronic and Textronic laces, textile uxiliaries, leather auxiliaries, nature industrial cleaner, heat transfer label, reflective transfer label, active-casual fabric, texture fabric, double knit fleece fabric, laminated fabrics for shoe, bags, tents, rainwear, etc.
Taiwan Textile Fairs in South Asia 2013 was very successful, seeing over 300 buyers in just two days with concrete business ventures and collaborations taking place between exhibitors and buyers. Sean Tsai from the Overseas Market Development Department, remarked: "This year we are bringing special 100% waterproof nylon targeting the rainwear market: rain coat, tent roof, etc. as Sri Lanka faces heavy rains during the monsoons and there is a good opportunity for Taiwanese manufacturers to showcase their products in this sector."