Ten Prominent Business groups to represent Sri Lanka at Pakistan EXPO 2013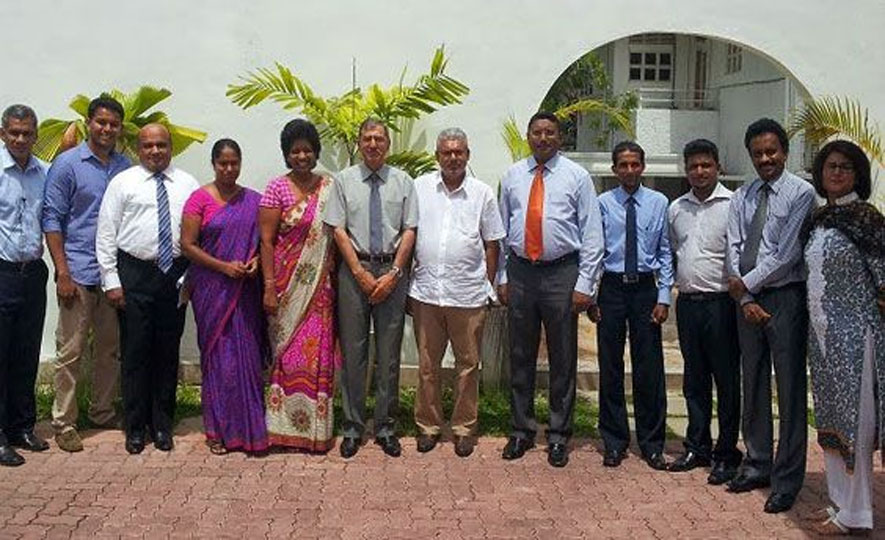 2013-09-26
The High Commissioner of Pakistan in Sri Lanka Maj Gen (R) Qasim Qureshi hosted the Sri Lankan businessmen participating in Pakistan EXPO 2013 along with the officials of Export Development Board Sri Lanka, today at the High Commission of Pakistan prior to their departure for Karachi.
Ten companies from Sri Lankan representing various sectors such as tea, herbal cosmetics, commercial paints, bicycles, fruits & vegetables, textiles and pharmaceuticals sectors will attend the largest EXPO of Pakistan, from 26-29 September, 2013.
Expo Pakistan is the biggest trade fair in Pakistan, showcasing the largest collection of Pakistan's export merchandise and services. Foreign exhibitors, from neighbouring countries, also use this platform to launch their products. Held annually in the month of September, the four day Expo Pakistan has become the primary sourcing point for a large number of businesses worldwide, giving them a head start on the buying and ordering for coming seasons.
The Export Development Board of Sri Lanka has booked a separate Pavilion at the EXPO Center Karachi to showcase the Sri Lankan products.
During their stay in Pakistan, the Sri Lankan delegation will interact with the representatives of various business chambers and hold B2B meetings with businessmen of Pakistan.
The High Commission of Pakistan in Sri Lanka had formally launched The EXPO Pakistan 2013- Opportunities Unlimited on 24 June, 2013 in Colombo under the patronage of Minister for Industries and Commerce Sri Lanka, Rishad Bathiuddin.
The Expo 2012 generated over US$ 518 Million business with the participation of over 600 buyers from over 52 Countries.