Thailand Week Trade Fair opens investment and development opportunities for Sri Lanka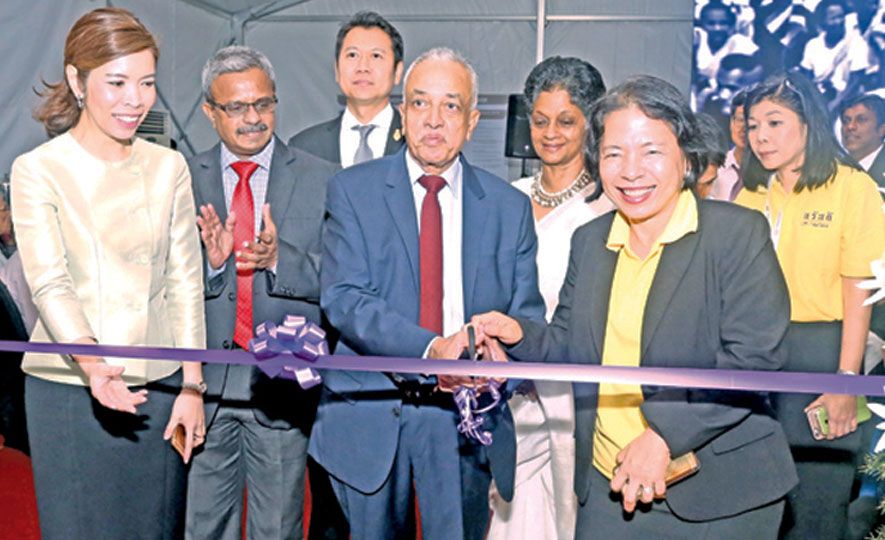 2018-03-10/ http://www.ft.lk/front-page/Thailand-Week-Trade-Fair-opens-investment-and-development-opportunities-for-Sri-Lanka/44-651006
The Thailand Week Trade Fair kicked off 09-03-2018, opening many investment and development opportunities for Sri Lanka. The second edition is taking place at the BMICH and will go on till 11-03-2018.
The event was inaugurated by Minister of Development Strategies and International Trade Malik Samarawickrama along with the Ambassador of Thailand to Sri Lanka Chulamanee Chartsuwan, Thai Trade Centre Director Jittima Nakamano and Export Development Board of Sri Lanka Chairperson Indira Malwatte.
Ambassador Chartsuwan said: "The Trade Fair is very important for promoting trade and investment between Thailand and Sri Lanka. We encourage you to shop and trade and taste the Thai cuisine that will enable you to experience the Thai culture."
Over 100 Thai products including cosmetic stalls, Thai cuisine stalls, home utensil stalls, electronics and mechanical equipment stalls, textile and garment stalls and a wide range of other items are being showcased at the fair, giving locals the chance to invest in trade opportunities while having fun.
In parallel a business forum on 'Sri Lanka-Thailand Strategic Partnership in the making, perspective on trade, investment and development opportunities' took place sharing insights and information on how to further improve the business partnership between the two countries.
Thai Trade Centre Director Nakamano stated: "Thailand gives importance to quality and sustainability in terms of trade and investment. Therefore the Thailand Week Business Forum provides Thai and Sri Lankan entrepreneurs' opportunities to create business networks, open new markets and set up dealerships for sustainable and long term trade."
A clay art workshop and painting workshop taking place at the fair will enable the potential investors and buyers to engage in creative activities while many cultural performances including dance and song performances will take place during the three days.
Event officials stated that at present Sri Lanka is the 56th trading partner of Thailand and that this event is aimed at increasing trade and strategic partnership between the countries while giving Sri Lankans the chance to shop and trade directly with Thai entrepreneurs.
The fair is organised by the Thai Trade Centre Chennai, an oversea office of the Department of International Trade Promotion together with the Royal Thai Embassy Colombo, the Ministry of Development Strategies and International Trade Sri Lanka, along with panellists from the Export Development Board of Sri Lanka.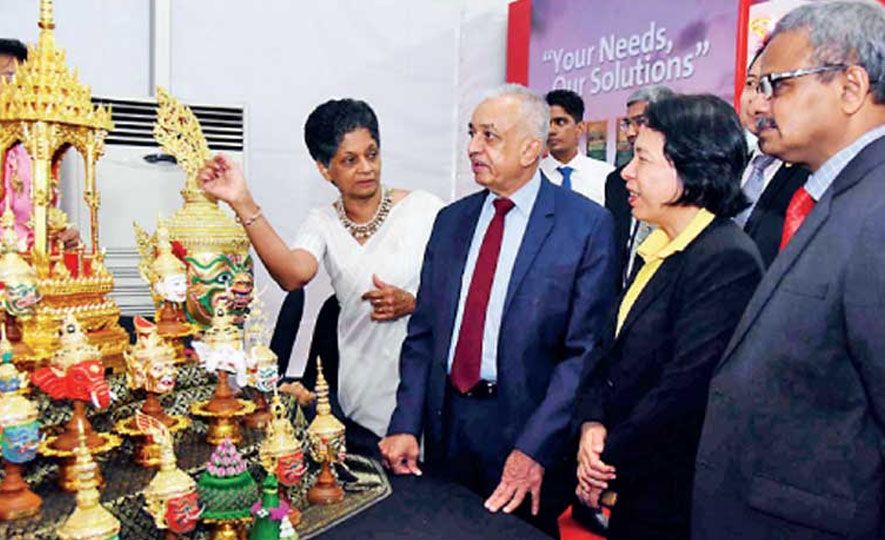 Source at: www.ft.lk