Tribute to Mr. Victor Santiapillai – The First Chairman of EDB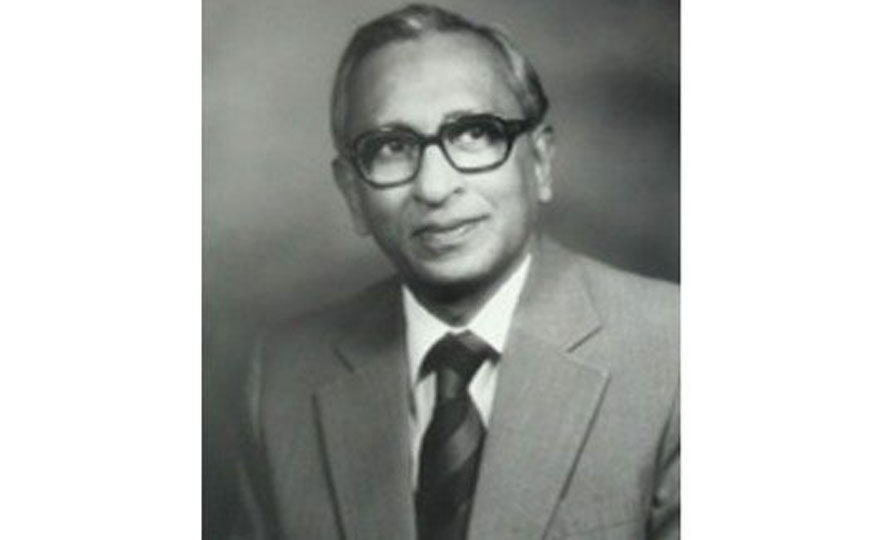 2014-03-23
It was deeply saddened to hear the demise of Mr. Victor Santiapillai , the first Chairman of EDB early this month. Nation has lost a great personality who rendered an outstanding performance of duty for development of our Motherland. Mr. Santiapillai was recognized by international business community in high esteem.
Mr. Santiapillai after his preliminary education entered the University of Ceylon for higher studies. Later he joined Sri Lanka Civil Service. He was involved in bi-literal and multi-lateral trade development during his long career representing Sri Lanka at various forums etc. All his life dedicated for the trade development of Sri Lanka. His experience on commercial policy, trade and commodity agreements, market research and trade promotion comprehensively helped economic development of the nation.
Mr. Santiapillai was the Ceylon's Trade Commissioner in the United Kingdom in the early 1960s and served nearly for 4 years. In 1975 he was appointed as the Executive Director of International Trade Centre (ITC) of the United Nation Conference on Development of Trade and Tariff and work there till 1979. His appointment as Executive Director of ITC brought high reputation for Sri Lanka. He was a legendary jewel of a man worthy of emulation who sacrificed international assignments to assume duties in 1979 as the Head of newly created EDB in favor of Sri Lanka
Mr. Santiapillai, the erudite scholar became the first Chairman of Sri Lanka Export Development Board with his name glow writ large in letters of gold in EDB history. His credibility and generosity not only captured the influence of the international community but also helped development of cordial relationship with other nations.
In the latter part of 1970s, Sri Lanka introduced market oriented economy also known as open economy. The main objective of market economic policy was to remove the barriers in trade locally and create export oriented economy. The main goal of creating export oriented economy was to develop product and services from Sri Lanka to present to the giant world market.
It was a huge challenge for Sri Lanka to deal with abrupt change from import substitute economy to export oriented economy. But the objective became a complete success as guided by intellectuals like Mr. Santiapillai. He infused unity and cooperation through which he reached progress.
It has been realized the necessity of a complete institutional framework and infrastructure in order to achieve the goals of Export Oriented economy. The establishment of Sri Lanka Export Development Board, apex body for export development was a fulfillment of national need for institutional framework for development and promotion of export trade.
The writer has written an article on the subject, "A Recollection of Collective Victory" at the 33rd Anniversary of EDB highlighting the victories of EDB. 90% of the activities were introduced during the tenure of Mr Santhiapillai as the Chairman of EDB. It would be appropriate to highlight the few work performed in tribute to the Great Leader. Implementation of Export Development Plan, Exporters' Forum, Presidential Export Awards, Export performance oriented incentive payment scheme, Buyer seller Meets are a few areas.
The writer recall the warm welcome extended to all the six newly appointed officers including the writer offering his best wishes on their first day of assumption of duty at EDB in June 1981. He was a humble gentleman to his finger tips. The exemplary manner in which he taught us to be duty conscious to the nation with proper guidance was commendable. It was his dedicated hard work that EDB rose to the loftiest heights of glory in export development. The writer can assure that he never abused his privileges in the capacity as the Chairman of EDB to build up his image. High reputation acclaimed by him around the globe was indomitable. Most of the benefits being enjoyed today are regarded as fruition of his inspiring leadership. We all owe a debt of gratitude to this Great Son of Mother Lanka for his magnificent contribution made in silence to impress the world over of the competent prowess of our nation.
It would be more appropriate to quote Mr. Lalith Athulathmudai's comments on Mr Santiapillai to end this note. In reply to a question raised by opposition at the Presentation of Export Development Board Bill in parliament in 1979, Mr. Lalith Athulathmudali said, "Chairman is Mr. Victor Santiapillai , the Secretary General of UNCTAD – GATT ITC – International Trade Centre – with world wide experience on this subject. I thought he was the best man to be influenced for his contribution to the benefit of the Motherland. He will be appointed as new Chairman of EDB."
Encouraged by Mr. Santiapillai's invaluable service to the country, the writer humbly pays his highest tribute to this Proud Son of Mother Lanka.