UAE, Sri Lanka discuss Expo Dubai 2020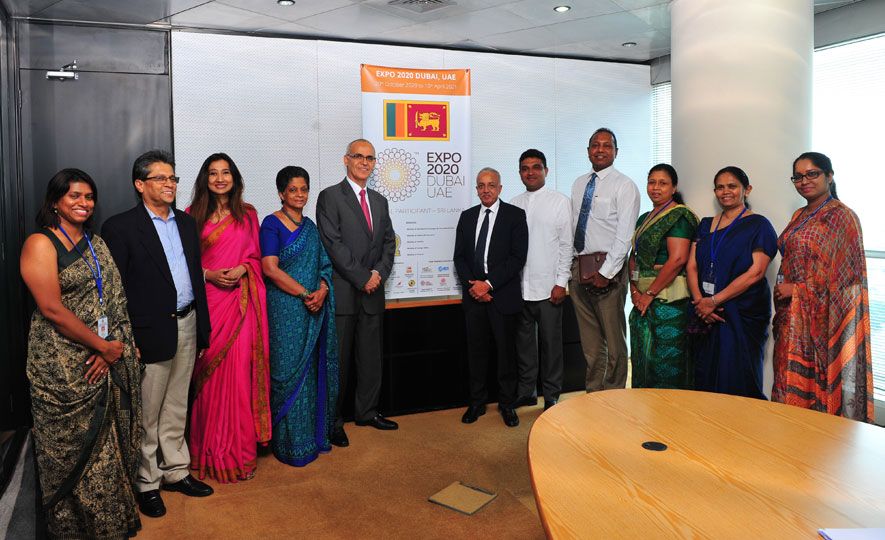 2019-05-17/ Source at: Daily FT
Transforming Sri Lanka into the hub of the Indian Ocean, with a knowledge-based, highly competitive and social-market economyis the objective of the Vision 2025 policy document of the Government.Making the transistion to anexport, FDI and tourism orientedcountry is the only optionfor Sri Lanka to create better jobs for the youth of our country and to graduate to a higher income economy.
Expo Dubai 2020 will contribute to achieving Sri Lanka's Vision 2025 by supporting the growth of tourism, stimulating the development of innovative businesses and enhancing the country's international reputation as a location to do business which is of utmost important considering specially the current situation of the country.
In the above context, Sri Lanka's participation at Expo Dubai 2020 and the benefit to be achieved as a nation was discussed with the UAE Ambassador, Ahmed Ali Al Mualla by the Minister of Development Strategies and International Trade Malik Samarawickramaat the meeting held recently at the Ministry along with Deputy Minister of Development Strategies and International TradeNalinBandara,Export Development BoardChairperson Indira Malwatte, Board of Investments ChairmanMangalaYapa, officials of EDB, BOI, Ministry of Foreign Affairs and the private sector.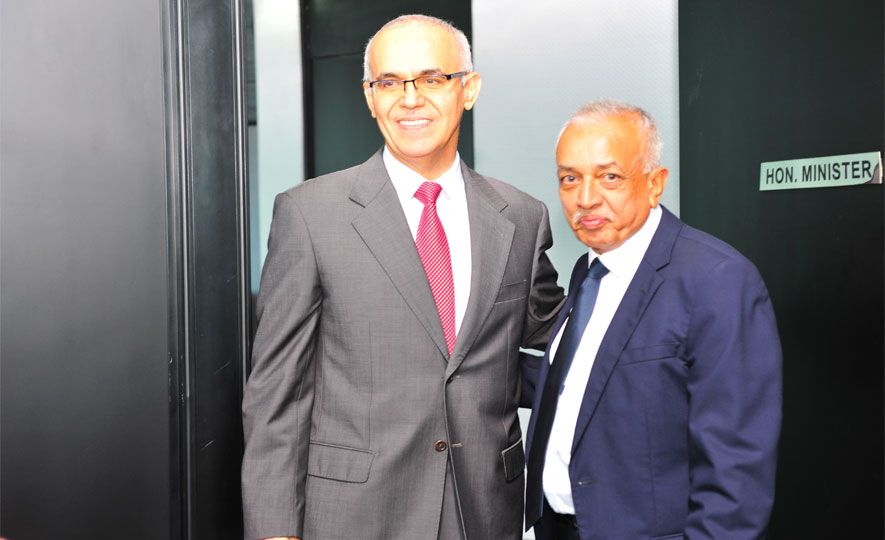 UAE Ambassador Ahmed Ali Al Mualla and Minister of Development Strategies and International Trade Malik Samarawickrama
United Arab Emirates (UAE) has been selected for hosting the next Expo to be held from 20 October 2020 to 10 April 2021 in Dubai under the theme 'Connecting Minds, Creating the Future'.
Sri Lanka Pavilion at the Expo Dubai 2020 will be located in the 'Opportunity' district.The pavilion will be organised under the title of 'Island of Ingenuity' to showcase Sri Lanka's efforts across the social, economic, technological and cultural aspects that make up the life of our Nation.The 'Expo Dubai 2020', is expected to attract over 25 million visitors.
It will be organised with the participation of both the public and private sector organisations on a PPP model. Sri Lanka Export Development Board (EDB) will be the Responsible National Authority (RNA) for Expo 2020 Dubai.
The Ambassador has invited a delegation from Sri Lanka headed by the Commissioner General to Dubai to discuss how best Sri Lanka can utilise the opportunity extended by the Government of UAE under their Assisted Pavilion Scheme.
This will be an ideal opportunity to increase especially the market share for Sri Lankan productsand services internationallymainly in the Gulf Region and access to regional markets, capitalising on UAE's position as a strategic logistic hub and key access point to the emerging markets in Middle East and the African Continent.
Source at: Daily FT