UK delegation visits EDB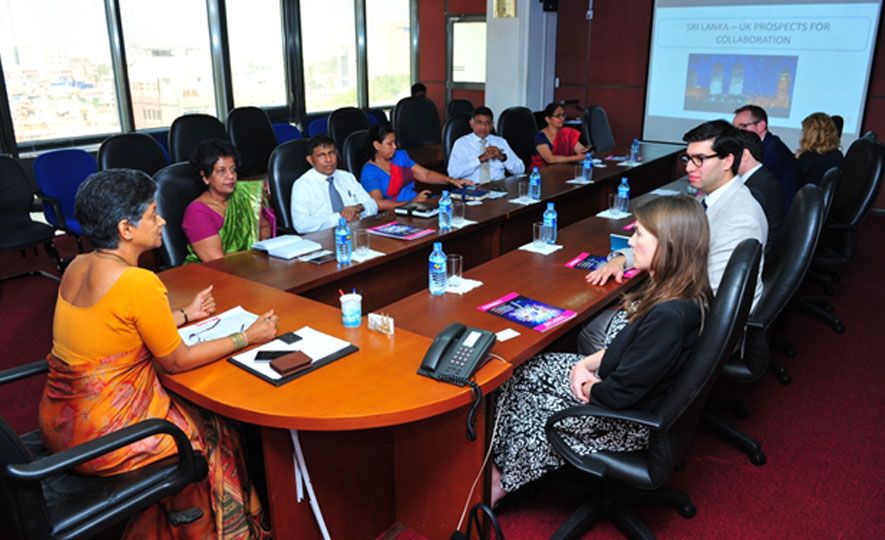 2018-02-01/ http://www.ft.lk/business/UK-delegation-visits-EDB/34-648504
A group of UK Parliamentarians headed by MP Ranil Jayawardena visited EDB recently and discussed the current trade scenario as well as the future potential to further strengthen the trade relationships between the two countries in the context of fostering trade among the Commonwealth Nations.
Other members of the delegation included MPs Michelle Donelan, Chris Green and John Lamount.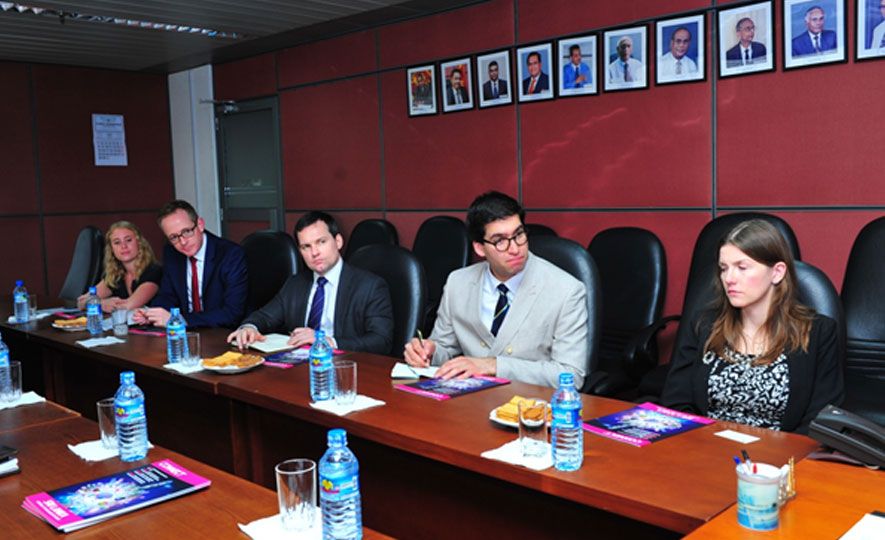 EDB Chairperson and Chief executive Indira Malwatte outlined the EDB's strategic focus on achieving the export target of $20 billion by 2020. The 5 year National Export Strategy, which is being finalised through a private public consultation process, with the help of ITC, Geneva was explained. It was emphasised that Sri Lanka is now ready to develop new and innovative product sectors for export, in addition to the traditional export product sectors, to increase the country's export basket.
It was pointed out that it is necessary to explore the best possible avenues for mutual benefits beyond GSP+, in the context of Brexit, since UK is the main market in the European Region for Sri Lanka's exports. EDB said 32% of Sri Lanka's exports to EU ($958 million up to November 2017) is consumed by UK. Main product sectors exported to UK include: apparel (78%), rubber finished products (3%), made-up textile articles (2%), engineering products (2%), footwear (2%), other textile articles (1.5%), coconut kernel products (1%), food and beverages (1%).
A presentation on "Sri Lanka - UK Prospects for Collaboration" was done by EDB to give details to the visiting delegation. Malwatte further pointed out the arrangements being made by the government to organise a country promotion event in London in June this year as part of the 70th Anniversary of the Independence Celebrations of Sri Lanka. As a side event, it was stated that EDB is also planning to organise a B2B trade event. The visiting delegates' suggestion to organise a 'marketplace' at their parliament for B2B networking was welcomed by the EDB.
Source at: www.ft.lk