US-China trade war gives local exporters new partnership chances: EDB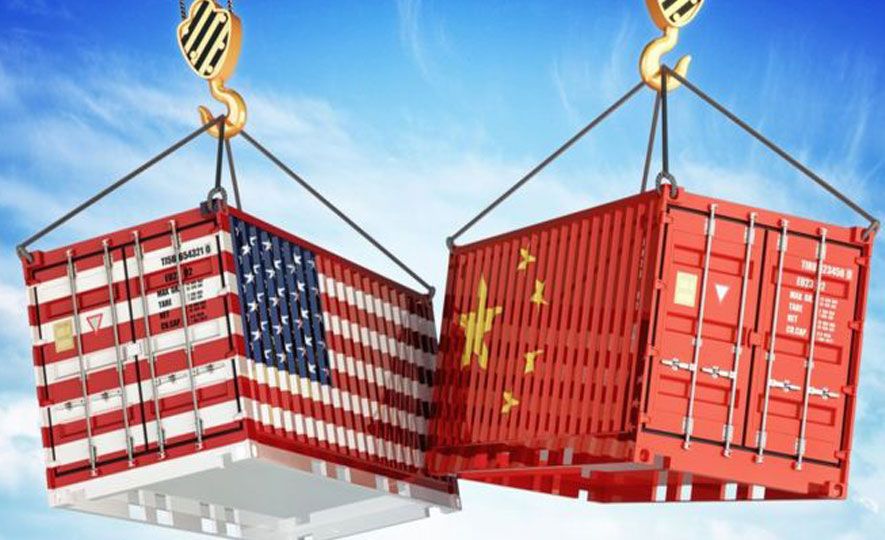 2018-10-22
Confident of achieving $ 17.4 b export earnings for 2018, 60% already met
Wants ceramics to target 1% exports, concentrate on Asia, Africa and Middle Eastern markets
Assures assistance on issues, negotiations underway to revise taxes under Pakistan FTA
Says SL macroeconomic challenges limit Govt. handouts to industries
Sri Lanka's exporters have the opportunity to exploit the tariff war between the US and China to attract new foreign partners, the Export Development Board (EDB) said, noting that the environment for exports remained positive with 60% of the total export targets for 2018 being achieved in the first nine months.
"Sri Lankan export companies have a great opportunity to explore, with many US companies now looking at alternative source markets after they declared a trade war with China. I think the exporters must look at banking on this opportunity to build new partnerships and attract new investors for their businesses," EDB Chairperson Indira Malwatte said while speaking at the 15th Annual General Meeting of the Sri Lanka Ceramics and Glass Council held last week.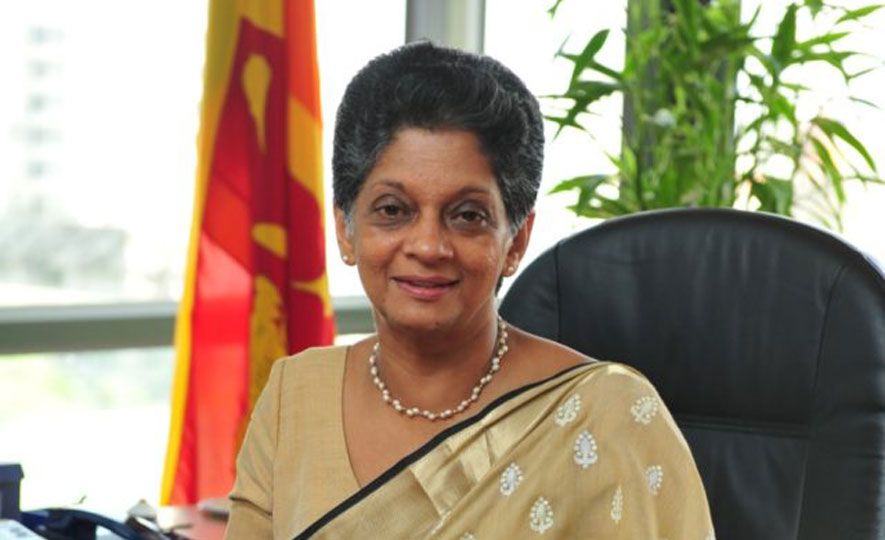 Notwithstanding global trade decline and sanctions, she said Sri Lanka had set an ambitious export earning target of $ 17.4 billion by the end of this year, with 60% of the total target being achieved in the first nine months.
"Despite all the external and internal challenges, we are confident of achieving the $ 17.4 billion target by the end of the year. Although there is concern about not achieving the expected earning target from tea exports this year due to sanctions, we are confident this gap can be filled from faster growth expected from the apparel sector by the end of the year," she added.
In terms of the ceramics industry, Malwatte urged stakeholders to increase their current 0.5% composition of merchandising exports to at least 1% or more, concentrating on markets such as South Asia, South East Asia and gradually expanding to Africa and the Middle East.
She called on the ceramic and glass industry to focus on value-added export products using advanced technology.
"Look at advanced ceramics like dental implants made out of titanium, medical pills and tablets containing nano titanium dioxide and titanium dioxide in food colouring."
The Chairperson said EDB would provide support to address issues in the ceramics industry such as acting on cumbersome and extended procedures to obtain mining transportation licences, increasing taxes on the net profit of BOI companies and removing CESS entirely on bathware imports.
With regards to the Free Trade Agreement (FTA) with Pakistan, she acknowledged that certain taxes were imposed on the tile industry without the consultation of the industry and relevant authorities, which now were being revised.
"In the FTA with Pakistan we found that taxes were imposed without consultation, which shouldn't be the case. However, now the Department of Commerce and Sri Lanka's High Commission in Pakistan are working towards seeing the possibility of them honouring the terms and conditions that are in the FTA because they have agreed that it affects a lot of our tiles which are being exported to Pakistan," she added.
Malwatte added that as Sri Lanka had now qualified as a middle-income country, it could no longer offer some of the concessions and grants that the country used to give industrialists.
"Sri Lanka has got into the middle income trap so we are not in a position to give those concessions. We are a WTO member and a member that adheres to everything that the WTO has said. Thus, we have to work within those limitations now. The EDB together with the ministry has developed a number of schemes for which we have got Budget approvals, necessary funds and we are continuing that for a period of two years," she pointed out.
To address the high energy costs, she said the EDB was speaking with relevant authorities, while also pointing out that two new large-scale investors from Japan and Denmark were keen to invest heavily in solar and wind power projects respectively to help industries in Sri Lanka bring down energy costs going forward. (CDS)
Source at: Daily FT