We wouldn't be globally successful without Sri Lanka: IFS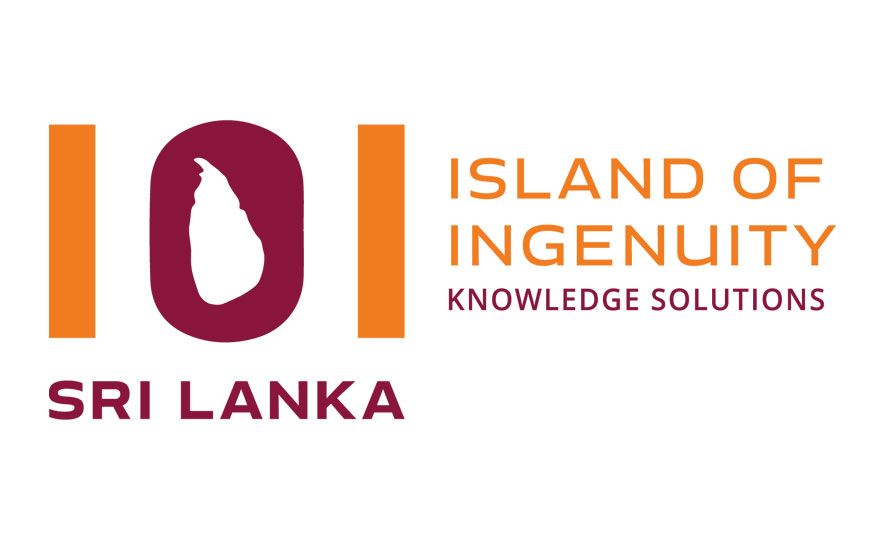 2019-10-29/ http://www.ft.lk/front-page/We-wouldn-t-be-globally-successful-without-Sri-Lanka-IFS/44-688568
Aiming for $ 1 b revenue by 2021 Swedish-based global enterprise applications giant completes biggest expansion in Sri Lanka with 40% increase in headcount to 1,400
SL accounts for 60% of software development and over 80% of product and customer support apart from housing biggest R&D centre
SL still an unexplored gem for global software companies, says Senior Vice President Offshore Operations
Highly rates quality of SL software development talent
Global enterprise applications company IFS with over $ 700 million in revenue said recently it wouldn't have been successful without Sri Lanka where it relies heavily for development, product and customer support and innovation.
"We would not be the globally successful company we are without Sri Lanka. We are developing far more advanced solutions and attracting businesses than five years ago," IFS Senior Vice President Offshore Operations Thomas Säld told the Daily FT.
Established in Sri Lanka 22 years ago, IFS' operations here account for over 60% of the software development and over 80% of the product and customer support. Sri Lanka also houses IFS Labs, the biggest R&D Centre of the Sweden-based firm apart from Internal IT or Corporate Services and IT Academy.
"This is very significant. You can touch any aspect of IFS operations and Sri Lanka has a significant part of it," Säld said in an interview with the Daily FT during the IFS World Conference 2019 held in Boston, US recently.
Given the booming business and customer base, IFS, which is aiming at $ 1 billion revenue by 2021 and $ 700 million in 2019, up from $ 590 million in 2018, rolled out its biggest expansion this year in Sri Lanka.
It has increased its Sri Lankan team by 300 to 1,300 and Säld said IFS will end the year with 1,400.
"In 2019 we had the biggest growth as we expanded our headcount by 40%. We have been growing annually but this (in 2019) is a significant increase," he said, reiterating: "So indeed we have been growing faster than we anticipated and we are confident we will continue to grow in Sri Lanka."
The expansion included investing in new and larger space at Orion Towers, Colombo-9 in addition to operating an office at Access Towers 2 in Colombo-2.
IFS develops and delivers enterprise software for customers around the world who manufacture and distribute goods, build and maintain assets, and manage service-focused operations. Its latest third quarter net revenue of $ 485 million marked the sixth straight quarter of growth above 20%.
Säld is also emphatic on the quality of software development talent in Sri Lanka.
He said whilst IFS has R&D units in Sweden, Canada, US, UK, Netherlands and Belgium, Sri Lanka is the biggest.
"Some people have a misconception that it is a mere bread and butter functionality but we are doing the most advanced solutions, innovations and proof of concepts etc. in Sri Lanka. This is a testimony to the quality of talent in the country," he emphasised. "For us, Sri Lanka has been such a good place making it is easier for IFS," said Säld who joined IFS in 1993 and had worked across a range of different areas and most recently as Senior Vice President for R&D.
Given this success and Sri Lanka's competitive advantage, IFS recommends the country for other software development companies who are keen to identify new locations.
"Sri Lanka is still an unexplored gem for global software companies because there are so many opportunities for development," said Säld, adding: "Software companies should seriously consider Sri Lanka as the country has a 'cultural fit' with other countries."
"Software companies especially those smaller will be able to attract the right talent. In other markets one would be competing for talent with larger global corporations. However that is not the case in Sri Lanka hence this is an advantage," the IFS official explained.
Individually as well as part of Sri Lanka overseas Missions efforts IFS has promoted Sri Lanka's IT industry and skills extensively. Recent case was in Stockholm and Linköping in early October.
"This is because we believe if overall IT industry is successful it is beneficial for IFS in the long term rather than seeing a competitive development," Säld pointed out.
He said software firms relies on talent and Sri Lanka has made its mark along with good universities. "To be successful, apart from talent, the company must be attractive for employees to work for ensuring high staff retention. In Sri Lanka all the boxes can be ticked," IFS Senior Vice President Offshore said.
"If you want to be an efficient software development company you need to have people who are staying long term," he opined, adding that the attrition rate at IFS is about 5% over the past five years. IFS in Sri Lanka has hundreds of people who are over 15 years in service and the average age is below 30 most of whom are women.
The 2019 World Conference in Boston saw the delivery of IFS Aurena, a new user experience. At the 2017 event Aurena was introduced as a pilot but it was completed and delivered at the 2019 Conference, ahead of schedule. "This is a tremendous effort by the IFS team and majority of the work took place in Sri Lanka."
Säld said Aurena is the biggest change in IFS Applications offering significant benefits to customers. It is the foundation to do many other things. For IFS too Aurena helps increase productivity and efficiency internally when it comes to new developments, he added.
IFS Aurena is a state-of-the-art browser-based user experience that offer users an intuitive interface. IFS Aurena employs a consumer-first design to drive employee engagement and productivity.
"We are very happy with the team in Sri Lanka where failure isn't a setback but positive. If you never fail one is not testing the limits or pushing the frontiers. In this process you keep trying midst failure and success," he added.
It was pointed out that with AI, Machine Learning, Robotics, Augment Reality, Virtualisation, digital twins and IOT, superior solutions can be developed.
"It is an exciting time to be in R&D and software development, it is easy do technology for technology sake but the challenge is to provide true business value and transformation," Säld added.
Source at: Daily FT