Webinar on Exploring the Pakistan Tea Market for Ceylon Tea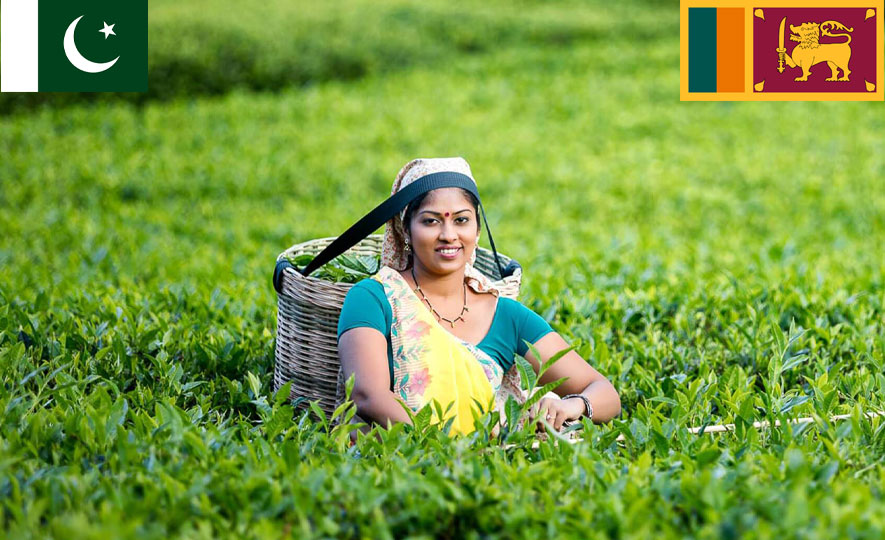 2020-08-12
A webinar was held between the Sri Lanka High Commission and some tea importers in Pakistan on the 14th of July 2020 to exploit the market for Sri Lanka. The following observations were emphasized during the webinar;
Observations
The Sri Lankan Tea (Ceylon Tea) that had a 75% of the market share in Pakistan in the seventies and early eighties has dwindled to less than point 0.1% at present. Pakistan is one of the highest tea importing countries and also has a very high tea drinking population.
The reason for dominating the tea market in Pakistan in the seventies and early eighties by Sri Lanka was the result of the Indo-Pakistan war in 1917 that halted tea that was brought in to then West Pakistan from its former East Pakistan or now Bangladesh. The tea imported from India too was affected with the collapse of trade due to strained relations after the war that lasted for over a decade to normalize. Pakistan during this period had not many options other than to import tea from Sri Lanka to meet the demand in Pakistan.
Majority of the tea drinkers in the lower middle to low-income group in Pakistan, drink tea as a food, where tea is boiled together with milk and sugar in a pot and most instances consumed with Parotta or Rotti. Such tea drinkers do not look for the taste or the aroma but strength, color and price.
African countries especially Kenya that started growing tea long after Sri Lanka, has been able to keep their production prices at very low levels whilst increasing their yield at a tremendous rate maintaining the quality and supply round the year. They manufacture CTC teas that are different to Sri Lanka orthodox teas. However, they had no difficulty to market their tea in Pakistan. Kenya currently supplies almost 80% of tea to Pakistan.
Till about 1985 the one of main tea packer and distributer, Tapal Tea had imported tea from Sri Lanka to pack or to mix and pack with East African cheap CIC to the Pakistani tea drinking population.
With Sri Lanka capturing the Russian tea market of packed tea, the bulk tea prices too in Sri Lanka had sky rocked, becoming unaffordable to be bought for blending with even African CTC for the Pakistani consumer.
Sri Lanka tea auctions are dominated by tea packers and Sri Lanka packed tea cannot compete with Pakistan packed tea due to their high price.
Even after-Tax relief under FTA, the Sri Lankan tea is non-competitive in price with East African Teas.
Small quantities of Sri Lanka tea had reached the Pakistan market during the recent years for the purpose of blending when there had been sadden spikes in the pricing of African CTC.
Northern regions of Pakistan consume orthodox teas without milk and Sri Lanka orthodox tea can have a market there, if they can compete with the prices of other orthodox teas that are produced in Bangladesh and India.
CTC manufactured by some plantation in Sri Lanka like Hunasgiriya, had not penetrated the Pakistan CTC market unable to compete in pricing with the East African CTC teas.
Conclusion and Recommendation
Penetrating the Pakistani tea market with Sri Lanka orthodox tea will be a daunting task at present unless the gap of pricing between the African and Sri Lankan teas are minimized. (As per the huge increase of production cheap CTC from Africa and China this situation may aggravate further)
Sri Lanka can plan to market value added packet tea to the niche market in Pakistan with their orthodox teas provided that the production cost is bought down to be more competitive and with extensive advertising.
Sri Lanka can exporters also may explore the possibilities of blending Sri Lankan tea with cheap CTC tea from East African countries and export them to Pakistan with a competitive pricing.
Source : Pakistan High Commission of Sri Lanka
Tel : 0092 51 2828735
Fax : 0092 51 2828751
Email : [email protected]