Webinar on Sustainable Supply Chains and Due Diligence Laws in the Organic Agriculture Sector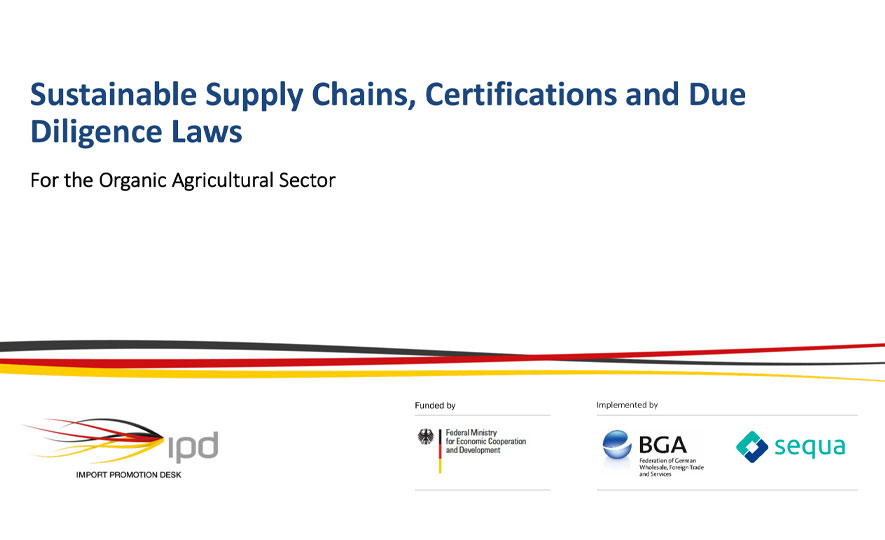 2022-02-11
As the final of the series of Agri Webinars organized by the Embassy of Sri Lanka in Germany together with the Export Development Board of Sri Lanka (EDB) and Import Promotion Desk of Germany (IPD), webinar on "Sustainable Supply Chains and Due Diligence Laws in the Organic Agriculture Sector" was held on 24 January 2022 with the participation of a large number of Sri Lankan Agri Exporters.
Marking the conclusion of a successful initiative to empower Sri Lankan Agri Export sector on key marketing aspects such as identifying markets, understanding market trends, approaching buyers, standards and certifications, the final of the series focused on sustainability regulations which are being deliberated within the EU which will soon be enacted into law.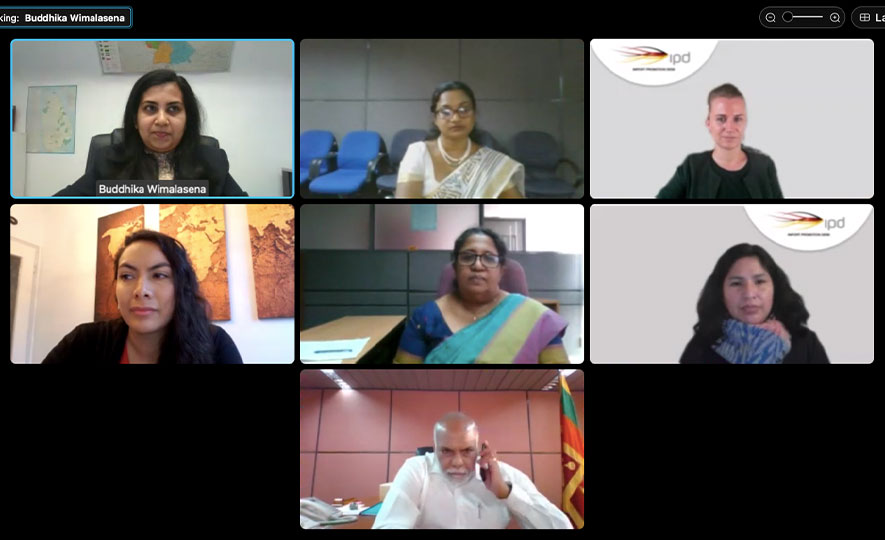 Delivering the welcome remarks, Ms. Malani Baddegamage, Additional Director General of the EDB recalled the inception of the webinar series in coordination with the Embassy and the Import Promotion Desk, having identified the timely importance of assisting the Sri Lankan exporters who wish to enter into the European market, particularly to the German market.
Ms. Janeth Pineda, Sustainability professional and International Consultant on entrepreneurship, as the keynote speaker, highlighted the importance and relevance of the sustainability concept in today's businesses and outlined the key focuses of Due Diligence Laws being deliberated by Germany and the European Union for early adoption, probably by 2023.
The inclusive presentation shared information on different approaches of companies worldwide to rearrange themselves to adapt to the evolving standards and explained the strategies Sri Lanka could develop in order to benefit from the new legislative framework.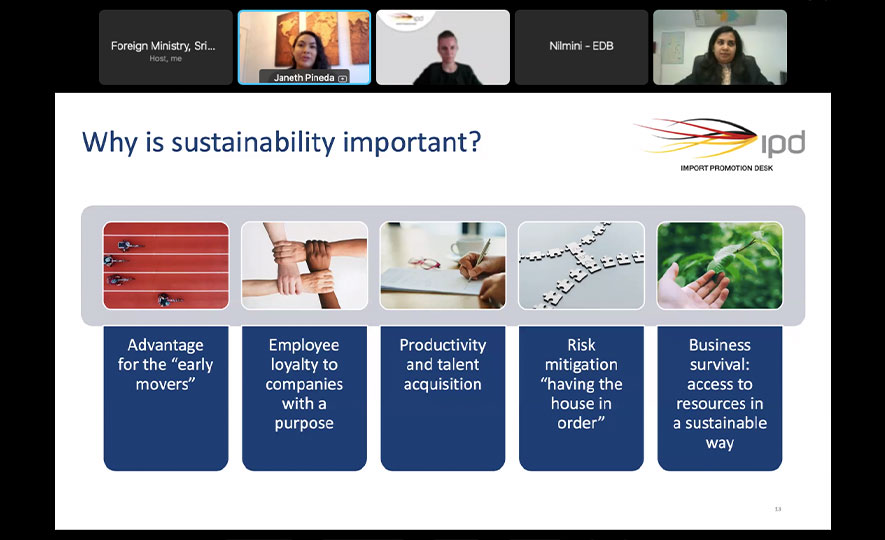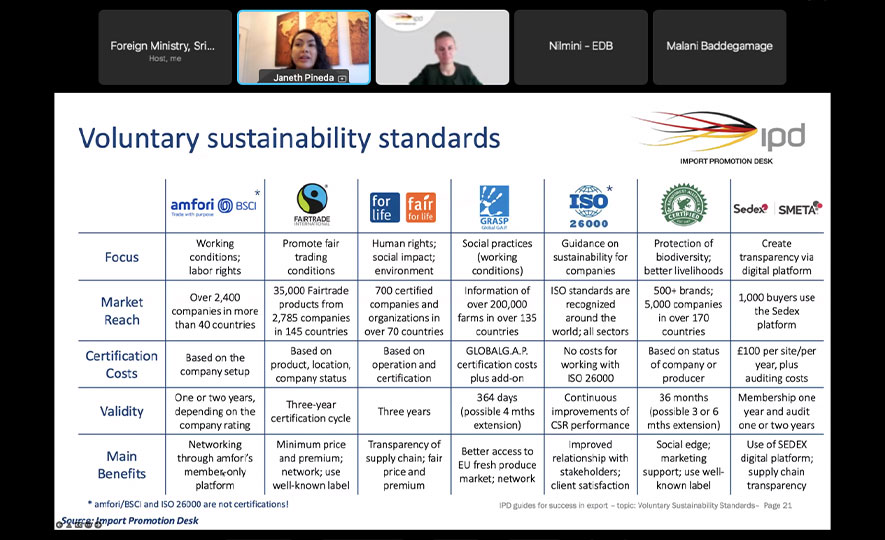 The Forum enabled Sri Lanka Agri companies to seek clarifications on the impending challenges the upcoming legal framework will bring in with respect to exports to Germany. Ms.Linda Mense, International Trade Consultant of the Import Promotion Desk, based in Colombo, moderated the forum.
Delivering the concluding remarks, Ms. Buddhika Wimalasena, Charge' d' Affaires a.i. of the Embassy extended appreciation to all the stakeholders and the participants of the webinar series and assured Mission's continued support to the Sri Lankan exporters to enter and sustain in the EU market.
Embassy of Sri Lanka, Berlin, Germany 24 January 2022