'Well documented scientific evidence vital for Ayurveda industry boom': Rajitha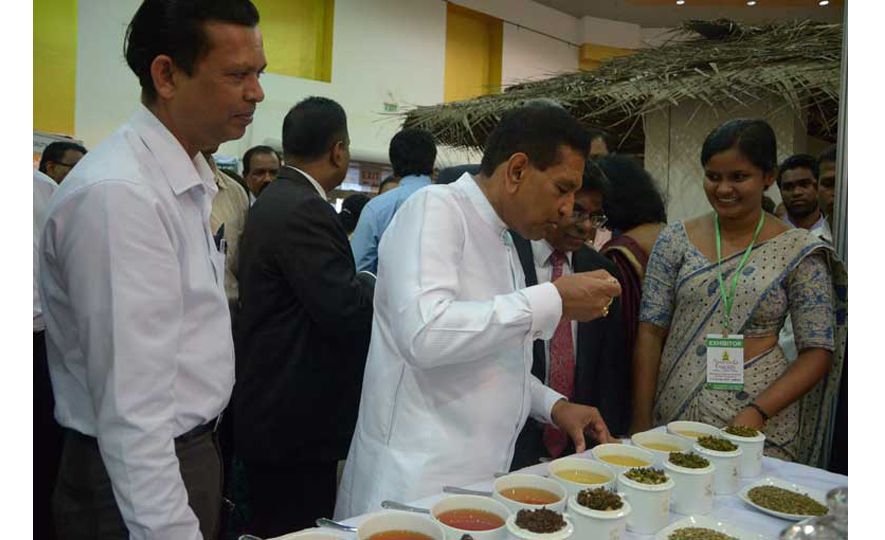 2015-07-04
Minister of Health and Indigenous Medicine, Rajitha Senaratne, stressed the need for proper documentation and scientific evidence to exist within the practice of native alternative medicine in order for it to be shipped to international markets.
Senaratne expressed these views while speaking at the 5th Ayurveda Expo. "We must make our own ayurveda medicine come up to global standards. Mao Zedong brought acupuncture to the international arena. This can be done only by making it more standardised and scientific like modern day medicine," Senaratne noted.
During 2004 and 2008, the Journal of the American Medical Association, a globally-recognised publication, revealed that Ayurveda contained harmful chemicals such as lead, mercury and arsenic which were injurious to people's health. The reports significantly damaged the global indigenous industry and a lack of contradicting evidence made matters worse.
Speaking to Daily FT, Export Development Board Chairman Bandula Egodage stated that the Ayurveda industry in Sri Lanka was an emerging sector.
"Nowadays lot of European countries are turning to alternative medicine. We have the environmental requirements, heritage and skills as well therefore it's a very good opportunity for us to capture these markets," he asserted.
Elaborating on the difference between Western medicine and homegrown medicinal remedies, he added: "Western medicine has a logical aspect behind it and that's what Ayurvedic medicine lacks. We need to focus on proper logical evidence to back our indigenous medicine. We should document the proven results and research."
Chamber of Commerce Secretary General Bandula Dissanayake said that a Chinese business delegation of 40 members from Guangzhou Province, which was attending the Sri Lanka-China investment forum, will attend the Ayurveda expo.
The delegates, who are mainly interested in the electronic and automobile industry business platforms, are also interested in the tourism and gem and jewellery sectors which will be showcased at the exhibition. Meanwhile, delegations from India, Bangladesh, Pakistan, Nepal and Japan are also expected to attend.
This year's symposium will see the participation of over 200 Ayurvedic doctors. Symposium Committee Chairman Danister Perera, commenting on the main objective of symposium, said: "Our main objective is to share professional experiences and expertise and to learn through research findings."
"Our main focus is on leading the profession with competencies in this ayurvedic sector to achieve the ultimate goal of upgrading the indigenous medical system to provide an efficient and productive service in the national healthcare sector," he added.
Ayurveda Expo 2015 will focus on manufacturers of Ayurvedic, herbal, Nature-friendly health foods and beverages, health resorts, spas, Ayurveda hospitals, clinics, educational institutions, yoga, acupuncture, homeopathy, beauty care products and herbal cosmetic products.