News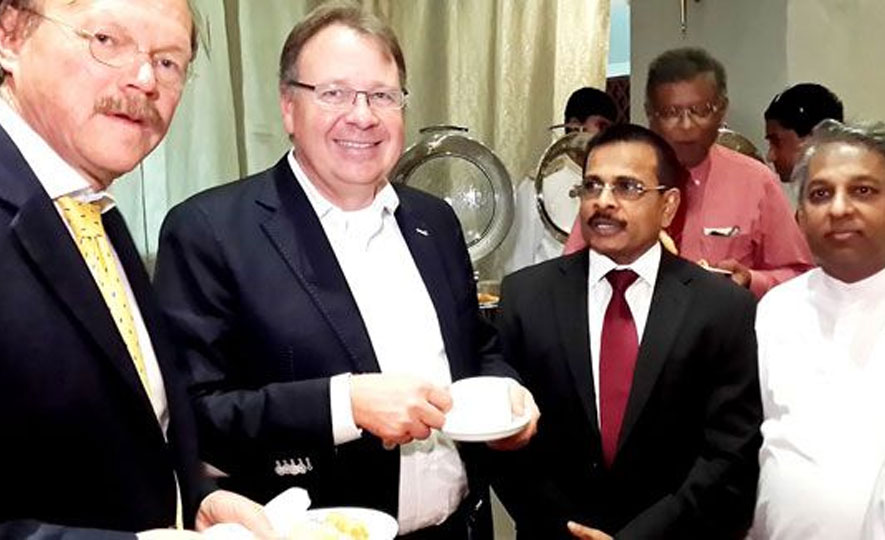 2013-09-06
Dutch biz are bullish on Sri Lanka's emergent prospects. "Sri Lanka's historic links with the Netherlands have entered a new era. This strong business and investment delegation is the latest sign" said an upbeat Buddhi Athauda (Ambassador of Sri Lanka to the Netherlands) on 04 September in Mt. Lavinia.
Ambassador Athauda was addressing the inaugural event of the visiting Netherlands business and trade delegation to Sri Lanka on 04 September held at Mt Lavinia Hotel, Mt Lavinia. The delegation, which is on a week-long tour in Sri Lanka, and which arrived on same day (04 September) in Colombo, consisted of reps from such leading Dutch firms as JIMPP Media, Abos, Defteq International BV, Beursgenoten, Fleurons & Prins, Velema Holdings, and Zonel Energy Systems.
EDB facilitated presentations from various Lankan private sector firms-including Ceylon Tea, and Tourism- were made to the visiting delegation on 04 September at the Mt. Lavinia Hotel, followed by a successful B2B session between Dutch and Lankan biz that continued throughout the afternoon. Jimpp Media BV, a business programme producer is also part of the delegation. Ron Abdoelhafiezkhan, a well-known Dutch talk show host and a TV producer as well as JIMPP's leading producer Ms Juliette Iperen with her TV crew are also in the delegation. The JIMPP TV crew is scheduled to start shooting for two half hour segments on Sri Lanka's new developments, to be televised in Netherlands.