News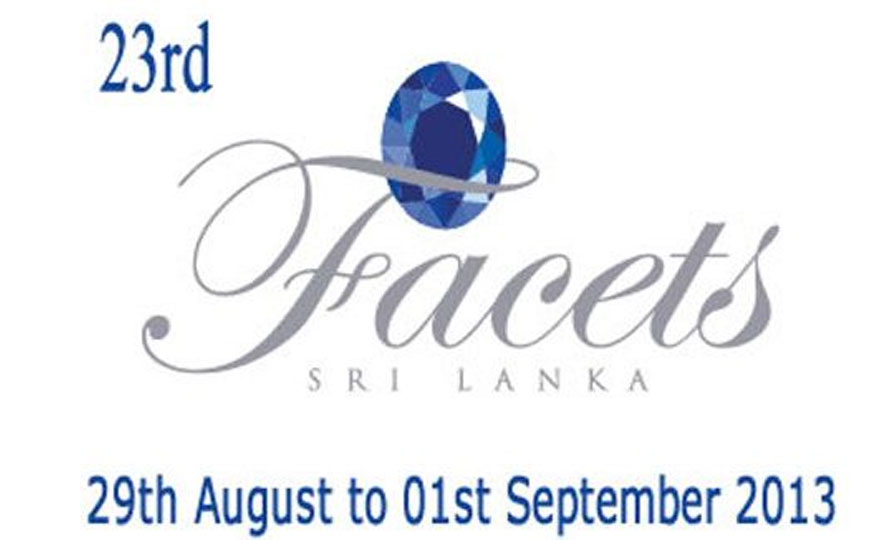 2013-07-25
FACETS Sri Lanka 2013, the International Gem and Jewellery Show that showcases hundreds of local and foreign exhibitors, will be held from August 29 to September 1 at the Sirimavo Bandaranaike Memorial Exhibition Centre. This year's exhibition will comprise over 150 booths with a variety of gem and jewellery that include precious and semi-precious gems.
Organized by the Sri Lanka Gem and Jewellery Association (SLGJA), FACETS Sri Lanka enables all gem and jewellery traders to display market collections and also help create awareness about the importance of the gem and jewellery industry in Sri Lanka. Additionally, the event will consist a seminar on 'Gem and Jewellery in Sri Lanka' conducted by an expert panel of local and International panelists.
FACETS Sri Lanka 2013 encompasses individual exhibitor pavilions from Myanmar, The National Gem and Jewellery Authority (NGJA) and an SME pavilion from the Sri Lanka Export Development Board (EDB) . In addition, buyer delegations from USA, China, Russia and India will also be arriving. Stall holders from Singapore, Dubai, Myanmar and India will be participating at the event.