News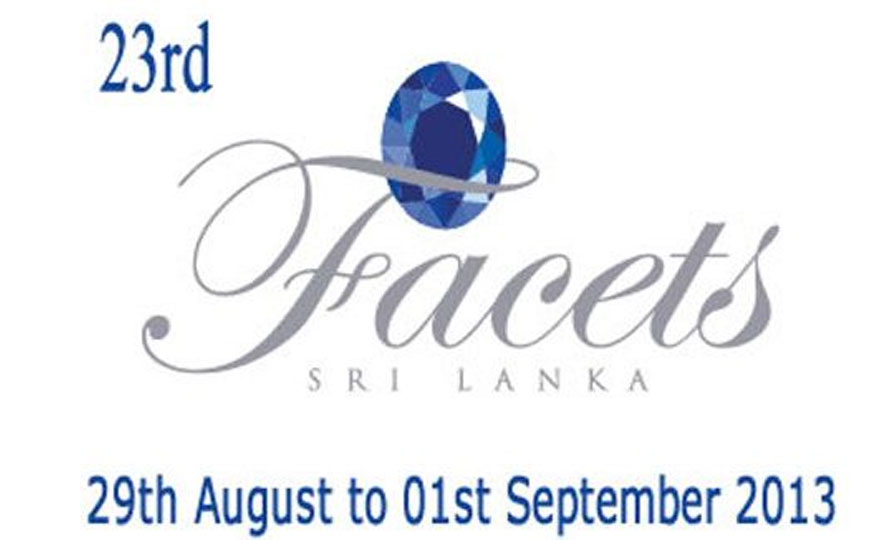 In accordance with the popular slogan "Come September Come Facets" the 23rd version of Sri Lanka's premier International Gem & Jewelry Show, Facets 2013, eagerly awaited by all stakeholders in the international gem and jewelry trade and industry, is due to be held from August 29th to September 1st, 2013, at the usual venue, the Sirimavo Bandaranaike Memorial Exhibition and Convention Centre, part of the complex of buildings associated with the Bandaranaike Memorial International Conference Hall (BMICH), situated along Bullers Road, Colombo. The show is organized by the Sri Lanka Gem & Jewelry Association (SLGJA) and co-sponsored by the National Gem & Jewelry Authority (NGJA) of Sri Lanka and the Sri Lanka Export Development Board (SLEDB) .
The show will be held in the two large octagonal-shaped convention halls of the exhibition center, the main hall being reserved for the display of precious and semi-precious gems and the second hall allocated to jewelry, lapidary and other machinery used in the gem and jewelry industry. Around 200 exhibitors both local and foreign are due to be accomodated in both halls. The ceremonial opening of the show will be held at 9.00 a.m. on August 29, 2013 and the show will be open to visitors from 9.30 a.m. to 6.00 p.m. on August 29, and on the remaining three days August 30 to September 1, from 10.00 am to 6.00 p.m
Japan's ITOCHU Corporation will help further strengthen Japan-Sri Lanka trade ties under which investments are to be for expanding the island's banana and tuna fishing industries and greater export opportunities will be provided for products.
Kouhei Watanebe, Chairman , the Japan - Sri Lanka Business Co-operation Councial and advisor to ITOCHU corporation said this when he and the corporation's representatives met Economic Development Minister Basil Rajapaksa at the ministry office on Tuesday June 25.