News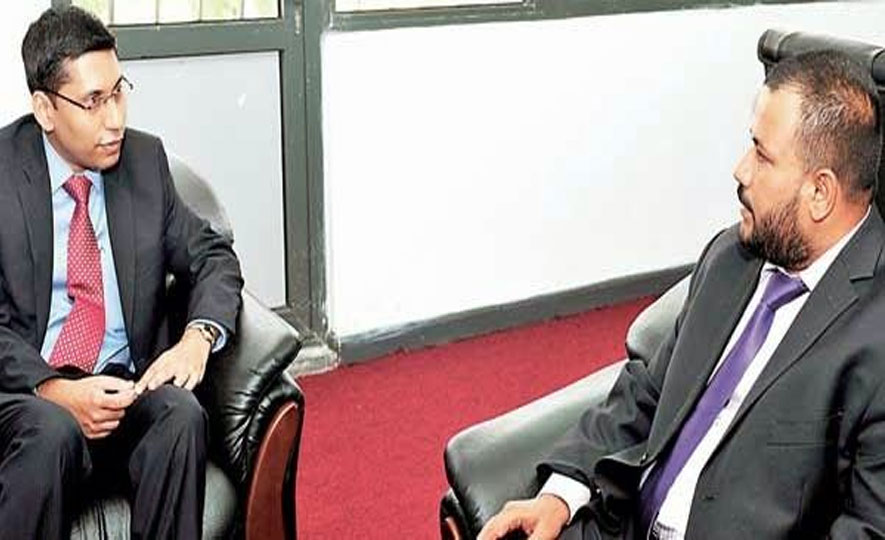 2014-08-13
As bilateral free trade leaped by a huge 40%, Sri Lanka's biggest supplier in the world nodded in agreement on 7 August that a wider and consistent trade harmonisation push could remove existing barriers in one go -and amplify bilateral business.
"Sri Lankan businesses that invested in India have done very well. I agree with you that a wider Mutual Recognition Agreement will be useful to increase bilateral trade. I also agree that the lack of unified market standards across various states in India could be an issue for Lankan exporters," said a keen Arindam Bagchi (Deputy High Commissioner of India to Sri Lanka) on 7 August in Colombo.
Deputy High Commissioner Bagchi was addressing Minister of Industry and Commerce of Sri Lanka Rishad Bathiudeen on 7 August during the first courtesy call he made on Minister Bathiudeen. Deputy High Commissioner Bagchi previously served in such stations as Beirut, New York, Spain and was finally functioning as the Director of Indian Prime Minister's Office (PMO) before he arrived in Colombo. Joining Minister Bathiudeen on 7 August were Department of Commerce of Sri Lanka DG R.D.S. Kumararatne and EDB Chairman/CEO Bandula Egodage.