Sri Lanka Targets US $8.5 Billion in Apparel Exports Earnings by 2020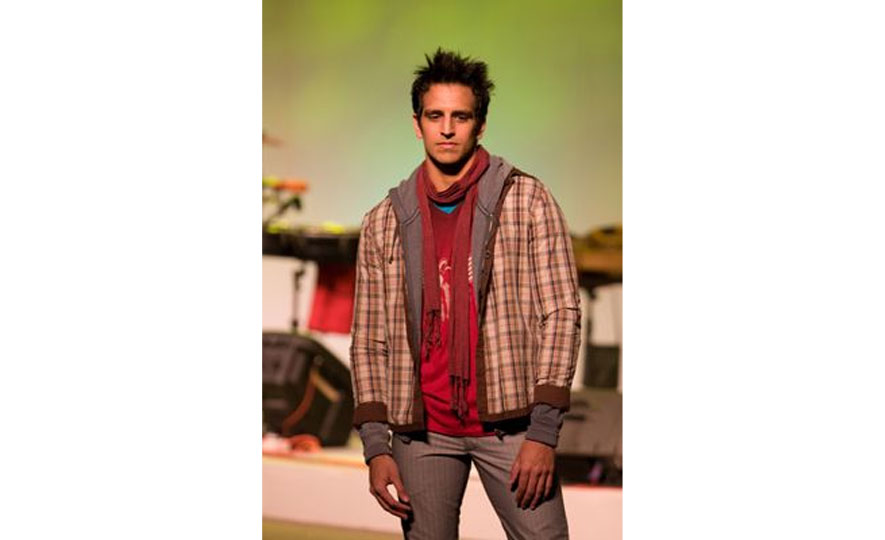 2015-03-10
Sri Lanka's apparel industry is well on its path to meet the apparel export target of US $8.5 billion by 2020. Apparel exports which bring the largest export income to the country have recorded an increase of 9.26% YoY by earning US $4.9 billion in the year of 2014. In 2013, earnings from apparel rose by 13% YoY, recording a $4.5 billion surpassing the US $4 billion target initially set by the apparel industry.
The apparel sector has been identified by the EDB as one of the thrust sectors to drive the economy through exports. The government's vision is to position Sri Lanka among the top 10 high quality apparel manufacturing countries in the world by 2020 and earn US $8.5 billion in revenue. Also, the country is well geared to position itself as a commercial hub and the apparel sector is keen on getting into the global apparel supply chain as well.
This industry, entirely privately owned, has successfully exploited the opportunities in the international market. Further, the co-operation between the government and the private sector has been a significant factor contributing to the surge in apparel exports. Today, Sri Lanka's apparel industry occupies a pre-eminent position in Sri Lanka, producing high quality garments combined through an industry which is flexible and uniquely capable of servicing many leading international brands such as Victoria's Secret, Gap, Liz Claiborne, Next Jones New York, Nike, Tommy Hilfiger to name a few. Worn by quality conscious consumers all over the world, products belonging to these international brands are sourced and manufactured in Sri Lanka. Sri Lanka has evolved from a mere tailoring nation to a total solution provider where fashion designs, innovations are done through sophisticated solutions. A wide range of apparel for men, women, girls, boys, children and babies in the categories of fashion-wear, sportswear, lingerie, work-wear, rain-wear, swim-wear is manufactured and exported with the flexibility of catering to the specific seasons in many countries around the world. More than 350 companies are engaged in apparel exports at present. Currently, more than 85% of Sri Lanka's apparel exports are concentrated on two key markets i.e. USA and EU. Sri Lanka is recognized all around the world today as a high quality and ethical destination in apparel manufacturing.
Amidst the fierce competition from numerous global contenders within the sphere of apparel manufacturing, Sri Lanka has taken a bold initiative to mark its signature in the global apparel arena by building the competitive edge over "Value" as opposed to "Volume". This significant transition indicates the country's readiness and also its maturity in terms of the developed and sophisticated infrastructure, to optimize efficacy of the supply chain which is crucial for the industry to be aligned with future market trends.
Organic growth is guaranteed through market penetration and capacity expansion in the recently opened North and East of the country, where 10 factories are under construction with more projects in the pipeline. In addition, Sri Lanka's envisaged exponential growth through hub services will contribute to the industry's rise to international fame. Sri Lanka's top three apparel companies are already amongst the world's 50 most important suppliers and the industry has sustained over US $3 billion in export revenue for five consecutive years.
Our apparel industry is strongly committed to ethical manufacturing practices and sustainable development assuring the industry's commitment to ethical working conditions, free of child labour, free of forced labour, free of discrimination and free of sweatshop practices. Further, our apparel industry's efforts to provide employment and harness the rural talents of the country by setting up factories across Sri Lanka under the Rural Empowerment Concept has made a significant impact on our economy which has been recognized and acknowledged by the global apparel chains.
Sri Lanka has been positioned as a socially responsible and preferred destination for apparel sourcing. However, it has become necessary to diversify into new markets in the Asian region from our traditional markets of USA and EU. Sri Lanka is exploring market access through existing and new FTAs to increase exports.
In this regard, Sri Lanka is looking towards further strengthening apparel exports to India under the existing India-Sri Lanka Free Trade Agreement and exporting apparel to China, the biggest market in East Asia. China-Sri Lanka Free Trade Agreement (FTA) to be entered into between the two countries, which will pave the way to gain easier access to the huge Chinese market is in the process of negotiation at present. Two rounds of talks on the China FTA have been concluded successfully and the third round is due to be commenced in the near future.