Ceylon Tea : the most eco-friendly tea in the world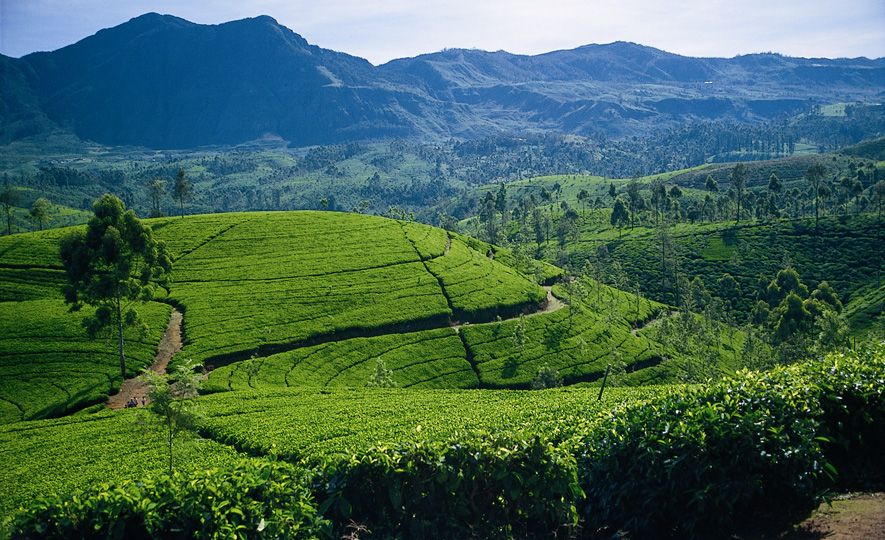 2015-06-01
With the phasing out of Methyl Bromide, a broad range pesticide used in tea cultivation, armful to the ozone layer, there has never been a better time to enjoy a cup of refreshing & ozone friendly Ceylon Tea.
A long term research into improving the environment sustainability of the Sri Lankan tea industry bore fruits, when Sri Lankan tea planters were awarded the 'Ozone Friendly' status as a world first, for discontinuing the use of Methyl Bromide as a pesticide in local tea plantations.
Methyl Bromide, an odourless and colourless gas, has been in agricultural use since 1930s as an effective fumigator against weeds, fungus, insects and worms. The Sri Lanka tea planters have been using Methyl Bromide since 1965 to keep a number of diseases and pests affecting the tea plants at bay.
Its' negative effects on the ozone layer was identified as far as 1980s and as a shrinking ozone layer threatens the future of all living beings on earth, immediate discontinuation of Ozone Depleting Substances became a top priority in world industrial and agricultural sectors.
Sri Lanka became a signatory member of Montreal Protocol in 1989 and was given a deadline for January 1, 2015 to completely phase out the use of Methyl Bromide in agriculture including tea cultivation.
The Ceylon Tea Board, the trustee of all that is Ceylon Tea, in collaboration with other government organisations, Ceylon Tea manufactures, Tea Exporters and local and international science community and international donors, successfully developed an ozone-friendly alternative to Methyl Bromide.
The Tea Research Institute of Sri Lanka under the guidance of Ministry of Environment and assistance of Sri Lankan Tea planters have successfully introduced a combination of chemical and non-chemical alternatives to Methyl Bromide and the country's success in ending the use of Methyl Bromide was celebrated on May, 2011 with the launch of 'Ozone Friendly Pure Ceylon Tea' logo for all the Ceylon Tea brands in the market.
In a world, that continuously seeks to maintain environment sustainability, the logo proves to be an important value-added certification for the world's best tea brand, that commands a US$ 1.5 billion market.
In addition to the phasing out of toxic pesticides, Sri Lankan tea manufacturers are also seeking to reduce the carbon foot print of tea manufacturing process by reducing the energy consumption and opting for solar powered energy solutions.
Leading Tea Manufactures in Sri Lanka in collaboration with governmental and non-governmental organisations has also launched a series of initiatives under the slogan of ' Eco Friendly Tea Gardens' seeking to minimise the use to chemical fertilizers and pesticides in an attempt to preserve the biodiversity in Sri Lankan tea gardens and in water resources in and around these tea gardens.
With the improved environment status in Sri Lankan Tea gardens, brewing a fresh cuppa has never being so pleasing to environment conscious tea lovers.