Combating COVID-19 and Stimulating Economic Growth in Sri Lanka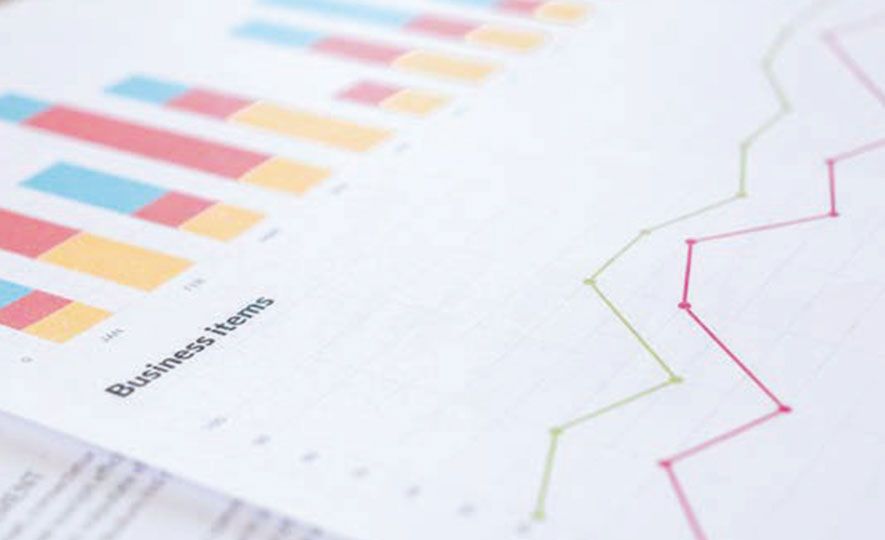 2020-06-10
Price Waterhouse Coopers (PwC), one of the world's four largest audit firms recently released a comprehensive report titled 'COVID-19 Outbreak: Impact on Sri Lanka and Recommendations' This blogpost seeks to encapsulate the insights revealed by PwC in the context of export businesses.
The Global Scenario
The 2019 novel coronavirus disease ("COVID-19") was first identified in December 2019 in Wuhan, the capital of Hubei Province in China. Since then the outbreak has significantly expanded across borders, leading the World Health Organisation ("WHO") to declare COVID-19 a pandemic on March 11, 2020.
By today, there're over 7 million confirmed cases and over 400,000 deaths. The numbers keep climbing by the minute. The disease is reportedly spread now in 210 countries and independent territories in the world.
As the outbreak continues to spread, governments across the world have resorted to varying levels of public health measures, including movement restrictions, nationwide curfews, travel bans and border closures to combat the pandemic. These measures are having a severe impact on people's lives, families and communities whilst having significant consequences on national economies and global trade. The estimated loss to the global economy is somewhere between US$ 2-4.1 trillion according to the Asian Development Bank (ADB)
The Local Situation
By today, 1859 confirmed cases, 11 deaths and 1057 recoveries have been reported from Sri Lanka. The public health authorities have implemented a number of measures in a bid to curb the spread of the disease.
Based on the latest PMI (Purchasing Managers' Index) data in Sri Lanka as of February 2020, Manufacturing PMI marginally slowed by 0.4 basis points owing to a contraction in new orders and employment in the manufacturing sector. Meanwhile, Services PMI recorded a 6.8 basis point decline on account of reduction in new businesses, business activity and expectations. Furthermore, Sri Lankan manufacturers and service providers expect this trend to exacerbate with the imposition of travel restrictions and work from home periods in Sri Lanka. This will be further aggravated by the rising disruptions to people and goods movement seen across the work with measures taken to prevent the spread of COVID-19.
The Government of Sri Lanka (GoSL) initiated several endeavours to help the country prevent, detect, and respond to the COVID-19 pandemic and reinforce its public health preparedness. Some key measures implemented include,
Aggressive "social distancing" measures implemented in the entire country.
Issuing travel bans to other affected countries and closing of ports and airports
Islandwide strict curfews.
Public-Private Partnerships to aid Sri Lankan households obtain emergency supplies
Emergency health and economic measures, including several economic relief measures for the poorest segments of society and the most vulnerable sectors of business.
Increase in government spending on healthcare and public safety measures.
Establishment of a Coronavirus Task Force, which has effectively co-ordinated the health and containment, quarantine and contact tracing efforts.
Discover Latest Updates on COVID -19 in Sri Lanka
Impact on Apparel and Textile Exports
Apparel and textile sector is one of the highest contributors towards national exports with over US $ 5 bn in export revenue. Based on the PMI data as at February 2020 provided by CBSL, "New Orders" and "Employment" slowed down, particularly in the manufacturing of textile and wearing apparel sector with the plunge in global demand. The Coronavirus outbreak has affected major export destinations of Sri Lanka such as Italy (one of the largest procurer of textiles and garments). Further, respondents of the PMI stated that their raw material imports have been held up due to supply-side disruptions due to the pandemic outbreak. Asa result, enterprises anticipate a decline in manufacturing in the short term. Industry experts envisage a revenue loss of USD 1.5 bn between March 2020 – September 2020 and is likely to increase if the outbreak continues to spread.
Economic Stimulus Package
In view of the existing crisis situation of the country, GoSL through the CBSL decided to allocate an LKR 50 Billion Re-financing Facility to support business and the economy. The requests on these relief packages must be submitted to any Licensed Financial Institution through online or any other communication arrangements before 30 April 2020 – requests will be processed within 45 days from the date of the request.
Discover concessions and guidance for Exporters on COVID - 19
| Major Concessions | Period |
| --- | --- |
| Debt Moratorium for interest and capital to all eligible sectors affected by the economic slowdown (refer eligible parties next page). Existing tenure of loans eligible for debt moratorium will also be extended. | Six months |
| Permanent Overdraft and Trade Finance Facilities falling due for settlement or maturing during the period up to 25 March 2020 | Extended up to 30 September 2020. Interest rates will be capped at 13% |
| Working Capital Loan - higher of 2 months' working capital requirement of the business or LKR 25 million per bank per borrower (LKR 10 million per other financial institutions per borrower) | Two-year loan at 4% interest |
| Investment Purpose Loan - LKR 300 million per bank per borrower to expand business activities – only granted by banks | Five-year loan at AWPLR (Average Weighted Prime Lending Rate) + 1.5% interest |
| Eligible Parties | Industries |
| --- | --- |
| Direct & indirect export-related businesses | Apparel, Tourism, IT, Tea, Spices and Plantation |
| Small and Medium Enterprises (SMEs) | Manufacturing, Services, Construction, Agriculture and Agri Processing Businesses, Trading & Value Addition Businesses, & Domestic pharmaceutical suppliers with turnover below LKR 1 bn |
| Other parties adversely affected by work disruptions | Logistics Suppliers |
| Foreign currency earners | Individuals and Corporates who have to repay loans in foreign currency |
*Import facilities other than pharmaceutical drugs, medical equipment, food, fertilizer and essential raw materials and machinery and equipment will not be entitled to these concessions
Even if Sri Lanka is yet to see the silver linings on the dark cloud of COVID-19, we should applaud the government for its perspicacious approach to support export trade operations in an effort to revitalise the economy during these tumultuous times.
Source: https://www.pwc.com/lk/en/assets/COVID-19-Impact-on-Sri-Lanka-PwC.pdf