A Shift in Global Demand for Export Products & Services due to COVID - 19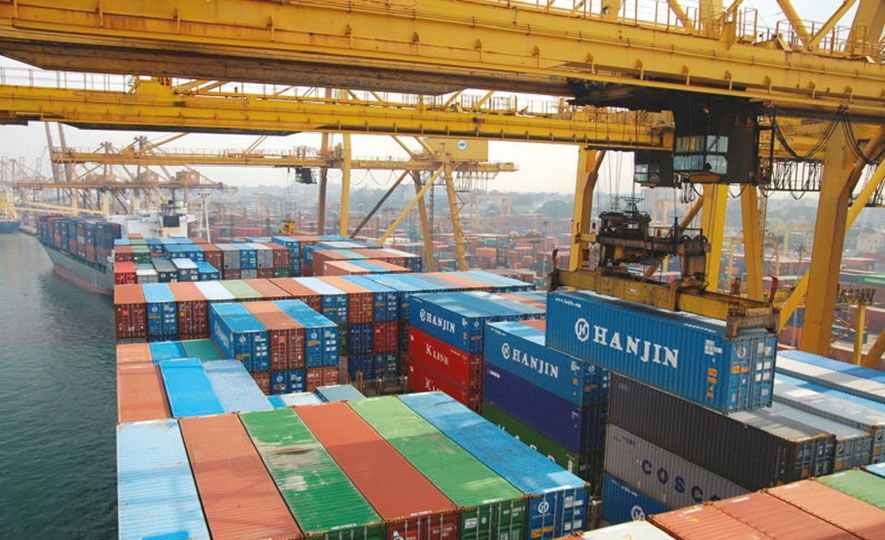 2020-05-15
In attempting to reduce the spread of the COVID – 19 pandemics around the globe, many countries have imposed temporary closures to the function of non-necessary venues such as restaurants and bars, luxury goods and apparel shops, as well as restricting large public gatherings and encouraging people to stay at home.
As a result, the global retail industry is facing a substantial shift including a drop in the growth of the retail sector between 2019 and 2020 while witnessing a considerable increase in sales of consumer-packaged-goods (CPG).
Thus, Sri Lankan exporters are gaining new opportunities for traditional and new export products in the global markets although some countries have imposed temporary restrictions on the imports of goods.
The demand for medical equipment, personal protective equipment (PPE), personal sanitizers, fresh vegetables and Ceylon Tea has recorded an increase around the world while the demand for apparel is experiencing a reduction in many countries including the USA.
The shift of the Japanese supply chain away from the Chinese suppliers also holds a strong potential for Sri Lankan products and service exporters and suppliers in terms of the strong bi-lateral relationships Japan shares with Sri Lanka.
New Markets for Food and Beverages
Many Western Asian countries, as well as European and American countries, are in search of new supply destinations for fresh vegetables, fruits, and herbs in place of usual suppliers who are affected by the COVID -19 pandemic.
Therefore, the demand for canned fruits, vegetables, processed food, fresh poultry and Ceylon Tea has increased in Middle Eastern and Western Asian countries, creating new opportunities for Sri Lankan food, beverage and tea exporters.
New Potential for Knowledge Services
As countries and organisations across the globe encourage people to stay at home and conduct their daily transactions through digital methods, the demand for online services including e-commerce, online banking, and other services such as online HR management platforms, event hosting, and transaction management are seeing growth.
The changing trend in the global market is posing a new opportunity for the Sri Lankan knowledge service industry including ICT and BPM sectors to expand their services into new markets.
The same social trend of working from home has increased the demand for Engineering Process Outsourcing (EPO), Financial Process Outsourcing (FPO), Manufacturing Process Outsourcing (MPO), Accounting Process Outsourcing (APO) and other specialized process outsourcing (SPpO) industries as well as software development and automation.
Decreasing interest in Non-Essential Items
The decreasing consumer interest in non-essential items around the world has resulted in fashion hubs like New York facing a huge financial struggle which consequently will have an impact on Sri Lanka's apparel industry. Moreover, the limited functioning of the global automobile sector will result in a drop of demand for automobile parts manufactured in Sri Lanka.
Access to Logistics and Transportation
Many countries around the world are working to maintain open access to sea and air freight despite a significant reduction in cross border cargo movement. However, international trade has become increasingly challenging with the restrictions and high cost involved in international logistics.
Moreover, to ensure the seamless operation of European Union-wide supply chains, member states have been requested to designate all the relevant internal border-crossing points on the trans-European transport network (TEN-T) as 'green lane' border crossings. The green lane border crossings would be open to all freight vehicles, whatever the goods they would be carrying.
Service and Product Demand by Country
| Country | Products in Demand | Restrictions and Loss of Demand |
| --- | --- | --- |
| Belarus | Household appliances, automotive parts | |
| Canada | PPE, Ceylon Tea | |
| Cyprus | Industrial and surgical gloves | |
| Egypt | Ceylon Tea | |
| Indonesia | Communication devices, medical device, animal medicine, chemicals, traditional medicine, horticulture | |
| Iran | Black Tea | |
| Israel | Ventilators, surgical masks, test kits, medical masks, medical protective gears, rubber hand gloves and surgical gloves, surgical masks, face masks, alcohol-based sanitizers, sanitary tissues, cleaning liquids | |
| Japan | Daily food products, medical-related food products, Canned and packed essential food items with longer shelf life, Ceylon Tea | |
| Korea | Face masks, hand sanitizers | |
| Nepal | Medical Equipment - No custom duty | Betel nuts, black pepper |
| Nigeria | Ceylon Tea | |
| Russia | Medical masks, sanitizers | |
| Saudi Arabia | Fresh fruits and vegetables | Fish and seafood |
| Serbia, Bosnia ,Herzegovina, Hungary, Czech Republic | Black tea; Surgical drapes, gowns and suits; soap, children diapers, adult diapers, wipes, paper towels, toilet paper; Varicine, aerosol and alcohol-based disinfectants | |
| Slovakia | PPE, black tea, surgical drapes, gowns and suits, washer-disinfectors for sterilization | |
| Slovenia | Black tea, surgical drapes, gowns and suits, washer-disinfectors for sterilization | |
| Turkey | Disposable medical mask, ventilators, ethyl alcohol cologne, Ceylon Tea, surgical gloves | |
| UK | PPE, surgical gloves, hand sanitizers, and toiletries | Non - essential items |
| USA | Emergency medical equipment, health care products, protective equipment, ventilators, pharmaceuticals, face masks, protective latex gloves, disinfection wipes, soap, chicken, and dry food | Apparel and garment imports |
| Uzbekistan | Rice, cookies, and raw materials required for the confectionery industry | |
More Resources