Foundry Industry in Sri Lanka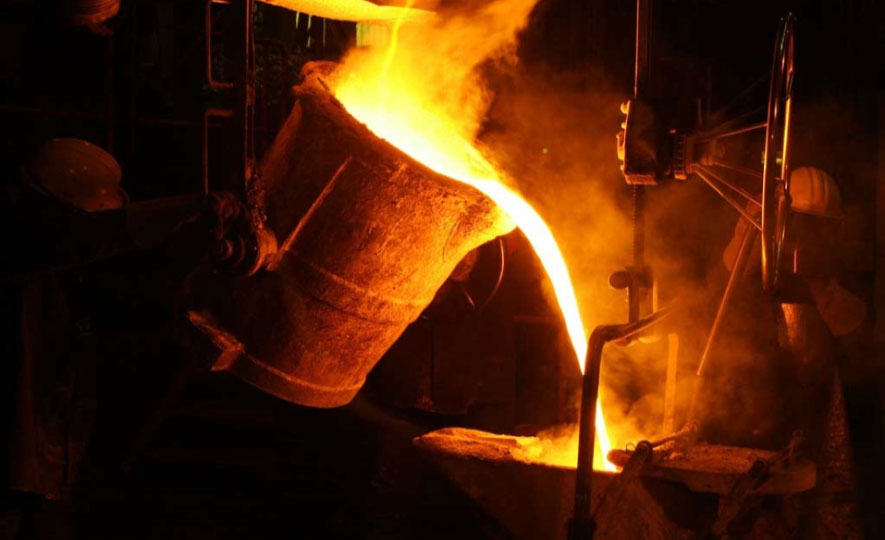 2021-08-30
A Feeder Industry for Sri Lanka's Light Engineering Product Sector
Cast metal products are an integral part of human life and the local economy as they are found in 90% of the manufactured goods and equipment, ranging from home appliances and surgical equipment to critical components for aircraft and automobiles.
Therefore, the foundry industry or the metal casting industry is of paramount importance from a global perspective. The Sri Lankan foundry industry dates as far back as the 2nd Century BC. The modern ferrous industry based on the cupola furnace was developed in Britain during the 18th Century and was introduced to Sri Lanka in the latter part of the 19th century.
An Important Feeder Industry
In Sri Lanka, the foundry industry is a major feeder industry for the light engineering product sector. It supplies spare parts for machinery, equipment, and tools and specializes in tea, rubber, oil, and fiber machinery parts. On top of providing vital components of marine engineering and turbine bearings, it also supplies a wide range of directly exportable metal products.
Both ferrous (iron or steel) or non-ferrous (aluminium, brass, bronze, copper, etc.) foundries are operated in Sri Lanka. They boast the manufacturing capabilities of grey iron casting, ductile iron casting, aluminium, brass, and steel castings. Job engineering and medium-size castings are specialities of these industries.
The Sri Lanka foundry industry feeds the manufacturing of all the products below and a whole lot more in Sri Lanka.
Light Engineering Products for Consumer Use
Sewing Machines
Cast Iron and Aluminium Pots & Pans
Coconut Scrapers, Locks and Handles
Garden Equipment
Domestic Water Pumps
Oil Lamps
Cast Ornamental
Cutlery
Light Engineering Products for Industrial and Agricultural Use
Tea Processing Machinery
Fibre Extraction and Processing Machinery
Building Materials such as Fasteners
Hinges
Weighing Scales
Rice Milling, Drying and Cleaning Units
Partition material such as Aluminium Extrusions
Refrigerator Parts
Rubber Processing Machinery
Agricultural Machinery
Tower Bolts
Sprayers
Locks
Industrial Water Pumps
Automobile Parts
Metal Studs and Tracks
Steel Towers for Communication and Power Distribution
Cylinder liners
Elevator counterweights
Manhole covers
Gully covers
Sluice gates
Impellers
Ready-mix plant plates and mixing blades
Brake drums & Brake discs
Pulleys
Wheel hubs
Turbine housings
Foundry Development & Services Institute (FDSI) in Sri Lanka
The Foundry Development & Services Institute (FDSI) has been set up and is managed by the private sector foundry industry in Sri Lanka. The FDSI efforts are directed at enhancing productivity and quality of the industry and developing the market share of the foundry sub-sector and upgrading the castings to international specifications.
Core Functions of FDSI
Train people in the foundry process on safety and environmental requirements.
Assist industries with the selection of machinery and identification of metals.
Conduct seminars for industries.
Organize visits to foundry exhibitions and industry familiarization.
Coordinate with government institutes universities on foundry industry requirements.
Assist members to market their products locally and globally.
Protect local raw materials and monitor global and local raw material prices.
Publish foundry information and study papers.
Global Developments in the Foundry Industry
The value of the global metal casting market reached US$ 131 billion in 2020. It's expected to grow at a CAGR (compound annual growth rate) of 7.6% during the years 2021-2026. Increasing demand for casting from the automotive sector is anticipated to drive market growth over the forecast period.
The ongoing research in the field of metal casting ensures innovations and improvements in the casting process, including the development of lost foam casting and computer-based visualization tools for die casters to create alternative means for moulding. These advanced casting technologies will allow foundry researchers to produce defect-free castings and help them to explore detailed phenomena associated with the new casting process parameters.
Foundry operators in Sri Lanka need to pay attention to the global trends in the metal casting industry and learn how to enhance our manufacturing processes to meet international standards.