Fruit and vegetable exports record 21% growth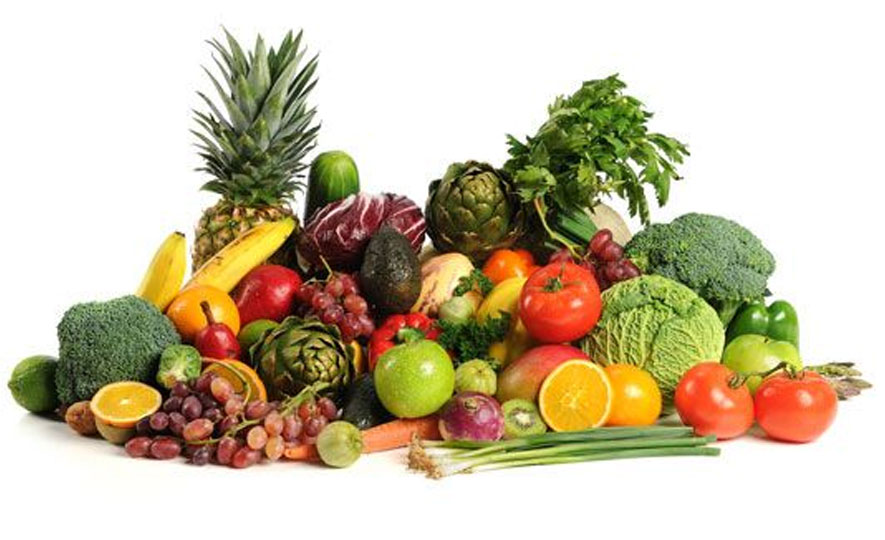 2013-08-18
Fresh fruit and vegetable exports recorded a 21.8% growth in the first six months of this year, said International Foodstuff Group of Companies, Chairman and a member of the Advisory Committee of the Export Development Board, Sarath de Silva.
He said that the fresh fruit and vegetable sector recorded this growth despite a slump in exports of other commodities. Export revenue has been declining since last year with a revenue drop of 6.8 percent in April this year according to the Central Bank. Export decline has been attributed to the low global demand for commodities.
De Silva said that fresh fruits and vegetables is one sector that has grown when other sectors have recorded a decline in exports. Credit should go to the Fruit and Vegetable Exporters Association which is targeting an export revenue of Rs. 4,000 million by the end of this year.
The exporter is confident that they could achieve that target.
Sri Lanka exports fresh fruits and vegetables to the Middle East, Europe and the Maldives. Export of fruits and vegetables has grown from 10-12 varieties to around 135 varieties.
More than 17 varieties of salads are exported.Sri Lanka produces more than 800,000 metric tons of fruits and vegetables annually and exports fresh and processed varieties to many countries.
Around 90 per cent of fresh products are exported to the Middle East and the Maldives and around 75 percent of the processed products to the European market.
"Sri Lanka's target should be to get into orchard cultivation of perennial crops. We should aim at cultivating mangoes, avocado, and tropical fruits such as soursop, rambuttan and mangosteen," de Silva said.
Fruits and vegetables are primarily grown by the semi commercialised small farmers whose individual extent of land does not exceed a hectare. The government has encouraged private sector involvement in commercial cultivation.
Sri Lanka will commence seed paddy production and supply the local market as import substitution for Thai Basmathi rice by 2015. We will commence exports to India under the FTA and also to Africa.
Harvesting of big onions has commenced in Dambulla, North Western region and Matale which will help reduce imports by around 30 percent. Sri Lanka imports Rs. 750 million worth of big onions annually. The next stage is to get into cultivation of white onions. Currently field tests are being conducted, de Silva said.
He said that 1,000 commercial farmers will be recruited with the help of the University of Wayamba, Ruhuna, Uva Wellasa to help them become commercial farmers and agri-entrepreneurs.
Paddy production in Sri Lanka recorded an all time high of 4.869 million metric tons in 2012/13.
Agriculture is the most common livelihood of Sri Lankans, and about 100 varieties of fruits and vegetables are grown in Sri Lanka's varied agro-climatic areas.
The cool and salubrious condition in the hill country are ideal for crops such as carrot, leeks, cabbage, cauliflower, salad leaves, beet, bean, bell pepper, salad cucumber while dry and wet areas of the low country are suitable for tropical fruits and vegetables ranging from green chilli, red onion, pumpkin, bitter gourd, melon, sweet and sour banana types, queen pineapple, papaya, mango, lemon and gherkin.
The increase in paddy production is attributed to the end of the battle against terrorism which helped bring vast acreages of land in the North and the East under the plough. The government's fertiliser subsidy has encouraged farmers to increase rice production. Sri Lanka is currently self-sufficent in rice and maize which will be exported next year.
Sri Lanka has been exporting rice to the Middle East and Europe where Sri Lankan and Indian expatriates consume Sri Lankan varieties of rice.
Rice is the staple food in Asia and Africa which is looking for white long grained rice similar to rice in Thailand and Malaysia. Since rice eating is a traditional habit to make people to consume a new variety is a difficult task but if we persist and promote the health benefits of Sri Lankan rice which is produced using pesticides and weedicides with minimum chemicals, the world will buy our rice.
De Silva said that this is why the government has decided to expand cultivation of better tasting, white long grained rice varieties for a vibrant export market.