Nanotechnology-Based Industries in Sri Lanka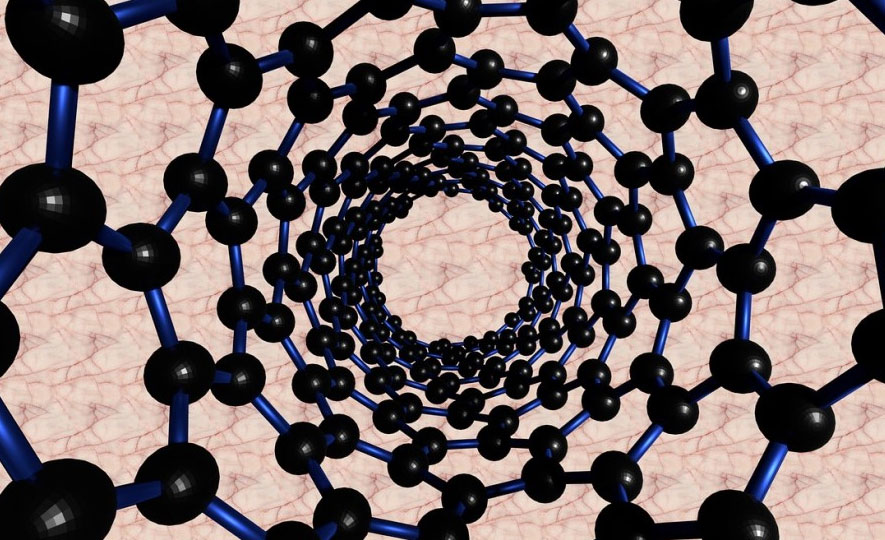 2021-12-06
Nanotechnology represents a decisive sector of the science of tomorrow. Expected to have steady and rapid growth, nanotechnology is synonymous with ground-baking innovations and cutting-edge developments in many fields. Scientists and researchers harness nanotechnology and incorporate it into various other fields such as medicine, agriculture, automobiles etc. In Sri Lanka, nanotechnology is still a relatively novel area, yet, this does not mean that we have been idle on the nanotechnology front.
Sri Lanka has taken the first and the most important steps in developing and encouraging nanotechnology-based industries in the country. The formation of SLINTEC; the Sri Lanka Institute of Nanotechnology has been particularly instrumental in this regard. With the major universities and research facilities engaged in innovative and futuristic R&D, the future of nanotechnology-based industries in Sri Lanka seems to be quite promising.
The Sri Lankan Institute of Nanotechnology Pvt. Ltd
The SLINTEC is a pioneering institution dedicated to nanotechnology-related research and industries in Sri Lanka. Founded in 2008, it is Sri Lanka's first public-private research institute formed through the partnership between the government of Sri Lanka and leading private sector companies such as MAS, Hayleys, Brandix and Dialogue. Research conducted at SLINTEC spans six areas: sustainable agriculture, smart textiles, printable electronics and sensors, energy, minerals and composites as well as a medical diagnosis and preventive medicines.
Even though SLINTEC is only 13 years old, its achievements are far greater. It has filed for 11 patents, contributing to the world today with innovations from tomorrow. 9 out of these 11 patents are in the US patent office while 2 are in the Sri Lankan patent office. SLINTEC was further able to sell 3 patents to Nagarjuna Corporation Limited in India.
SLINTEC partnered with LOLC in 2018, leading to the formation of Ceylon Graphene Technologies (Pvt) Ltd. As the first Graphene and Advanced material company in Sri Lanka, it draws from the age-old graphite heritage of the country and serves the world with the finest graphene. Sri Lanka is famously dubbed the home of the best graphite in the world; staying true to its reputation, Sri Lanka boasts three graphite mines containing vein graphite. Sri Lanka is also the only place in the world where vein graphite is found in commercial quantities. Ceylon Graphene Technologies Pvt. Ltd uses a US patented process to produce graphene and its products include Graphene Oxide, Reduced Graphene Oxide. Expanded graphite, Sri Lankan vein graphite and Altalab GX. Bringing modern technology and the best raw materials together, Ceylon Graphene Technologies Pvt. Ltd presents a gamut of opportunities for its clientele.
SLINTEC aims to build a nanotechnology and science park with state-of-the-art facilities capable of catering to stakeholders interested in nanotechnology R&D. In addition, the institution's work is noteworthy in that it has successfully attracted 11 PhD holding expatriates to relocate; this brain gain will be of paramount importance to the development of nanotechnology-based industries in Sri Lanka.
Nanotechnology-Based Industries in Sri Lanka
Nanotechnology is thought by many prominent figures in the technology field to be capable of addressing some of the most pressing issues that the developing world is currently confronted by. Accordingly, as a developing country, Sri Lanka too can benefit to a larger extent by harnessing nanotechnology. For instance, scientists have identified 10 nanotechnology- application areas that are most likely to impact the developing world including;
Energy storage, production and conversion
Agricultural productivity enhancement
Water treatment and remediation
Disease diagnosis and screening
Drug delivery systems
Food processing and storage
Air pollution and remediation
Construction
Health monitoring
Vector and pest detection and control.
Currently, Sri Lanka is more or less involved in many of these areas. For instance, among others, the agriculture industry and the medical industry have been direct beneficiaries of nanotechnology-related R&D that the country has invested in.
The Nanotechnology-Based Agriculture Industry in Sri Lanka
The agriculture industry is intrinsically intertwined with the socio-economic landscape of Sri Lanka and presents a vigorous export potential for the country. Hence, the application of nanotechnology to the agriculture industry is indeed apt and beneficial. At the moment, several leading research institutions are engaged in nanotechnology-based agricultural R&D. For instance, SLINTEC has developed "a slow-release nano fertilizer using urea coated hydroxyapatite nanoparticles for targeted delivery via nanohybrids." The speciality of this invention is that it has decreased the amount of urea required for fertilization as it can be applied locally.
The Nanotechnology-based Water Treatment and Purification Industry in Sri Lanka
Expanding its portfolio, Sri Lanka has taken up water purification and treatment, addressing a timely issue that surpasses the Indo-Asian region and concerns the entire world. Lack of access to consumable water resources is the root cause of a range of diseases such as diarrhoea and cholera and nano technologically enhanced water filters provide a swift solution to this problem, provided that they are portable and inexpensive. In Sri Lanka, the National Research Council and National Science Foundation have funded several research projects focusing on low-cost nano-water filters. Consequently, several research groups are currently working on "nano-water filters using novel materials to remove bacteria and heavy metals."
The Nanotechnology-based Medical Equipment Industry in Sri Lanka
When properly wielded, nanotechnology can be used to develop disruptive inventions capable of revolutionizing the Western Medical Industry. Having realized this potential, Sri Lanka emphasized R&D in terms of medical devices and instruments. Today, the local nanotechnology-based medical equipment industry competes with other countries, developing an array of devices such as nano-capsules and dendrimers.
The Nanotechnology-Based Construction Industry in Sri Lanka
Bringing nanotechnology even closer to home, the local nanotechnology field has tried its hand on nanoparticle incorporated materials (ie: concrete, coatings and adhesives) that can be used to build durable houses at a cheaper price. For example, The University of Moratuwa and the University of Peradeniya, two of the leading universities in the country, are developing nanoparticle incorporated low-cost construction materials.
With such developments, nanotechnology-based industries in Sri Lanka are rapidly moving towards an advanced future. Considering the human and material resources the country has at its disposal, the day that the Sri Lankan nanotechnology field caters to the entire world will come sooner than later.