Textile Manufacturing in Sri Lanka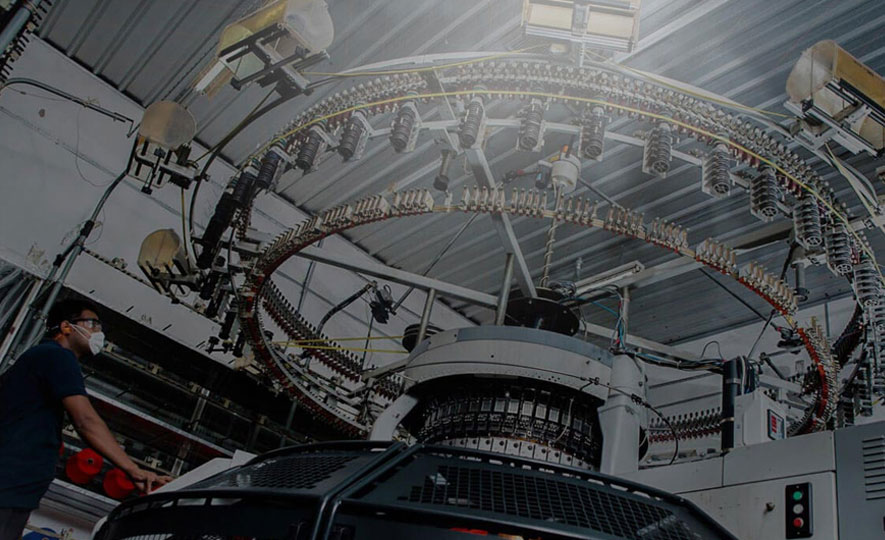 2021-11-08
Although Sri Lanka's international reputation as a major apparel sourcing hub in the region eclipses the country's textile manufacturing industry, it's still too important to downplay. The textile manufactured in Sri Lanka is a major component of the export apparel value chain.
Major textile manufacturers in Sri Lanka produce world-class knitted, woven, and non-woven fabric for iconic fashion labels such as Victoria's Secret, Pink, Lasenza, PVH, Next, Adidas, Columbia Sportswear, Gap, Nike, Intimissimi, M&S, H&M, Levi's, Hugo Boss, etc.
Large Scale Textile Manufacturers in Sri Lanka
There're several large-scale textile manufacturers and industrial textile suppliers in Sri Lanka. Some of them supply textile to the local apparel manufacturers and exporters whereas others export textile directly.
The customary techniques of manufacturing fabrics are weaving, knitting and braiding. The other techniques adopted for this involve bonding fibres through mechanical, thermal, chemical, or solvent means.
Major Categories of Fabric Made in Sri Lanka
Woven Fabric
Weaving intertwines, normally at correct points, of two sets of threads to shape cloth, rug, or other woven materials. Here, two clear sets of yarns known as the warp and the filling or weft are braided with one other to create a fabric. Sri Lanka's famous handloom textile too is a type of woven fabric.
Knitted Fabric
The second most frequent method of fabric manufacturing after weaving is knitting. The thread in knitted fabrics trails a winding route, producing balanced bends or stitches. There are two major kinds of knitting: weft knitting and warp knitting. In weft knitting, one continual yarn creates routes over the fabric. In warp knitting, a sequence of threads creates waves in the extensive way of the fabric.
Braided Fabric
Braiding is one of the leading fabrication techniques for compound augmentation forms. It is done by interlacing threads in whatever way appropriate to the manufacturers' requirements. Braiding could be categorised as two and three-dimensional braiding.
Non-woven Fabric
Non-woven fabric is created by connecting or joining threads or strands by Mechanical, Thermal, Chemical or Solvent means. Non-woven fabric has gradually gained significance and is used for the manufacture of a wide range of products from carpet backing to shoe linings to automotive seats and laundry & carry bags in the hospitality industry.
Speciality Fabric
As the competition in the global fabric market intensifies, more and more emphasis is placed on the performance of the fabric. These speciality fabrics are now revolutionizing the whole textile and apparel industry.
Aluminized Fabrics
Aluminized fabrics are particularly designed to repel excessive heat, liquid metal, or fierce steam. They boost firefighters and factory workers' safety and efficiency by aiding them to resist scalding heat.
Awning Fabrics
The awning fabrics such as woven acrylic, vinyl-coated fabrics, and PVC Mesh are impenetrable and dyed.
Blended Fabrics
Blended fabrics are created by various kinds of threads tangled together. Polyester mixed with cotton, silk combined with wool, ramie blended with acrylic produce smoother fabrics that are easy to care for and make the wearer feel cosier.
Other speciality fabrics include carbon fabrics, fibreglass fabrics and narrow fabrics, etc.
Different Types of Fabrics Exported from Sri Lanka
You can source a whole array of woven fabrics, knitted fabrics, braided fabrics, and specialty fabrics from Sri Lanka, which fall into numerous subcategories as below with distinct texture and properties, each intended for manufacturing a certain type of apparel or a piece thereof.
Single Jersey fabric
Cotton fabric
Linen fabric
Polyester knitted fabric
Blended knitted fabric
Polyester fabric
Blended woven fabric
Silk fabric
Taffeta fabric
Greige fabric
Double jersey fabric
Shirting fabric
Mesh fabric
Lace fabric
Denim fabric
Suiting fabric
Nylon fabric
Velour fabric
Decorative fabric
Weft-knitting
Weft-knitting is a knitted piece of fabric where the stitches run from left to right horizontally across the fabric. It is usually knitted with one piece of yarn, and can be made either by hand or using a knitting machine.
Weft knitting is the most common form of knitting as it is simpler than warp knitting, the other form of knitting. Types of Weft knitting encompass Jersey, Double Knit, Circular Knitting, Fair Isle, and Cable knit. All of these knits are generally produced using a knitting machine. In Sri Lanka, all but one large-scale textile manufacturer are weft-knitted fabric manufacturers.
Common Applications of Weft-knitting
Tailored garments, like jackets, suits, or sheath dresses
T-shirts, turtlenecks, casual skirts, dresses and children's wear
Seamless hosiery, knitted in tabular form
Sports fabric
Collar and cuffs
Sweaters
Cut and sewn garments including T-shirts and polo shirts.
Highly textured fabrics with complicated patterns
Knitted hats and scarves used in the winter season
Warp-knitting
Warp knitting is the process of making a piece of fabric by forming the loops in a vertical or warp-wise direction; the yarn is prepared as a warp on beams with one or more yarns for each needle. The fabric has a flatter, closer, less elastic knit than weft knit and is very often run resistant. The two types of warp knitting are raschel, made with latch needles, and tricot, using bearded needles. In Sri Lanka, there's but one major warp-knitting fabric manufacturer.
Common Applications of Warp-knitting
Lightweight fabrics are usually underwear like panties, brassieres, camisoles, girdles, sleepwear, hook & eye tape, etc.
Sportswear lining, tracksuits, leisurewear and safety reflective vests.
Mattress stitch-in fabrics, furnishing, laundry bags, mosquito nets and aquarium fish nets.
The inner linings and inner sole linings of sports and industrial safety shoes
Car cushion, headrest lining, sunshades and lining for motorbike helmets
for industrial uses, PVC/PU backing, production masks, caps and gloves (for the electronic industry)
Unlined material for coats, jackets, straight skirts and dresses.
Fabrics for printing and advertising
Bio-textiles.
Why Source Textile from Sri Lankan Manufacturers?
There are a plethora of reasons why you should source textiles made in Sri Lanka. These are some of the more important among them.
Superior quality that's trusted by the iconic global fashion brands
State-of-the-art technology and manufacturing facilities
Expertise and hands-on experience accumulated for decades
Excellent logistics and infrastructure
Well-trained and skilled workforce
Creativity & innovation