Wearable Technology Innovations from Sri Lanka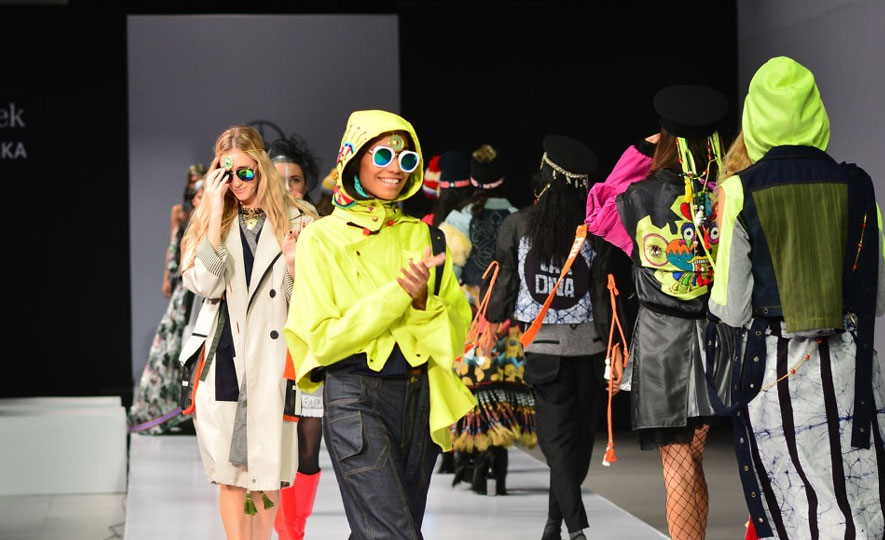 2021-10-29
The line that separates technology from our lives disappeared long ago. With ground-breaking advancements in science and ICT fields, technology has become an inescapable aspect in our lives, one that we embrace wholeheartedly as it not only makes everything easier but also adds a splash of style into our digitized modern lives. Wearable technology, in particular, has emerged as an icon of chic luxury that blends technology and style. From smartwatches to technologically enhanced sports gear, it is the fusion of technology and style that is at the very core of wearables.
The Sri Lankan wearable technology field displays mastery in this merging of science and aesthetics alongside convenience and comfort. Through innovations that have attracted global attention, Sri Lanka has marked its presence in the world of wearables, slowly but surely. With several companies already at the forefront and many stepping into the field every day, Sri Lankan wearable technology has a promising future, driven by R&D and secured by its growing reputation. Among the companies spearheading the wearables industry in Sri Lanka are MAS and Brandix, two privately-owned companies that changed the game for the Sri Lankan apparel industry. Expanding and transcending their portfolios, they have entered the wearables industry, defining its present and shaping its future.
MAS
MAS is a company that represents Sri Lanka on the international platform. With clients like Victoria's Secret, Nike, Calvin Klaine and Tommy Hilfiger, MAS takes pride in producing green and guilt-free apparel. Its entrance to wearable technology is through Twinery, Mas's innovative arm that was formerly known as MAS Innovation.
Equipped with a pool of talented researchers and partnering with big names like Flex- the world's third-largest electronics manufacturing services and original design manufacture company, Twinery has repeatedly showcased its craftsmanship and unparalleled innovative thinking. The first in Sri Lanka and South-East Asia to win the Clarivate's most influential innovator award, its success needs no heralding. Among the wearables Twinery has launched so far, the most widely recognized are Wavetech and Femtech.
Wavetech
Using compression technology, the Wavetech incubator speeds up the recovery process and relieves tension on any part of the body. It can be used after a tiring workout or a long day at work. It flushes out fluids and lactic acids gathered in muscles, providing instant relief. And there is more. With Wavetech, you don't have to worry about the hassle of wires as it is battery-powered. Secured with velcro, it is almost like a piece of clothing. The only difference is that it looks super stylish and makes your life so much easier.
Femtech
Femtech is all about women. It addresses growing and timely needs and brings you solutions from the wearable technology field. Femtech concerns four main avenues: pregnancy, periods, menopause or urinary incontinence. Combining technology and comfort, they produce maternity bras that stretch as the female body fluctuates in size during pregnancy, reusable nursing pads, Thinkx- period pants capable of absorbing menstrual bleeding and Become – clothing for women in menopausal.
Brandix
A household name in the country, Brandix is a leading exporter in the apparel industry that provides the livelihood of more than 50,000 people, with branches located in the US, India and Bangladesh. Its innovative arm is InQube, a place that puts to use futuristic vision and a sound grasp of the market reality. It has taken the world of wearables by storm with its technologically enhanced products that go hand in hand with modern fashion narratives.
InQube believes that apparels have a disruptive potential. And that is exactly what their innovations bring. Disruption of anything dated and non-modern. So far, Brandix has launched several products such as Adaptace, Sensemove and performance wear and intimates.
Adaptace
Adaptace is a bra with multiple adjustments linked to a single point of calibration. It allows you to adjust your bra with ease, even while you are jogging or doing household chores. Connected to a mobile app, this adjustment system is a game-changer. And above all, its wearable components are smoothly integrated into the bra in a non-intrusive manner to provide you with maximum comfort and convenience.
Sensemove
Sensemove is smart clothing that measures your motions. Intelligently measuring your movements and physique, it helps you to make the best out of every movement. Performance wear and intimates.-h3 Brandix has an array of performance wear and intimates that enable you to live freely without the fear of body odour. Proudly presented under four labels named Bio Fresh, Hipper print, Hiper Stitch and 4D form, they enrich your lifestyle, helping you to take on the world with confidence.