Ayurvedic & Herbal Beauty Products from Sri Lanka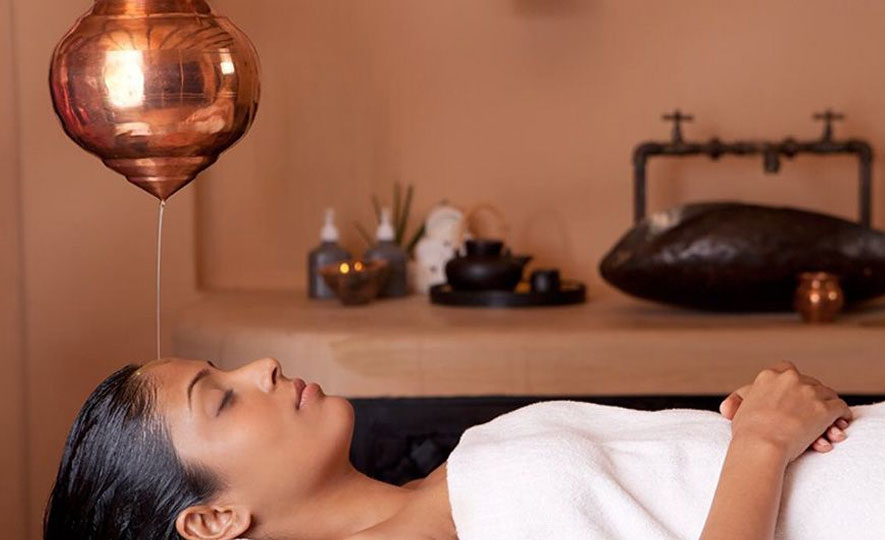 2021-09-21
Sri Lanka, a tropical island in the Indian Ocean, is endowed with some of nature's most prized blessings. Even if an area of 65,610 square kilometres makes a relatively small country, owing to Sri Lanka's varied climate and topographical conditions, the country boasts a high level of biodiversity. Plants have been used for treating illnesses over a millennium by four systems of traditional medicine in Sri Lanka called Ayurveda, Siddha, Unani, and Deshiya chikitsa.
As a major biodiversity hub in Asia, Sri Lanka currently has 29.7% of forest cover, 4143 plant species distributed within 214 families, and 1522 genera. Of these, 1025 plant species are endemic to the country. Among the native flora of Sri Lanka, more than 1,400 plants are used in indigenous medicine. Any way you cut it, it's a rich herbal heritage.
Steeped in Nature, Tradition & History
Many formulae for medicinal preparations of the Sri Lankan traditional system of medicine are handed down from generation to generation or are found only in the scripts of old "ola leaf" books jealously guarded by traditional and Ayurvedic practitioners. The medical knowledge and wisdom preserved thus for generations can now be found in the Ayurvedic & Herbal cosmetics products from Sri Lanka.
And the indigenous Ayurveda & Herbal Cosmetics industry is thus blessed not only with an abundance of time-tested herbs thanks to the high biodiversity but also with timeless beauty secrets used by the legendary beauty queens throughout history. The industry also has a rightful claim to the production of ethical and eco-friendly Ayurvedic & Herbal beauty-care products and the adherence to fair trade practices so that the farmers, who cultivate herbs such as aloe vera, too can benefit from it as key participants in the herbal cosmetics value chain.
The Global Market for Natural and Organic Personal Care Products
The global natural and organic personal care products market is currently valued at US$12 billion amid the Covid-19 crisis. It's projected to grow at a CAGR (Compound Annual Growth Rate) of 9.3% to reach US$26.3 billion in 2027 from US$7 billion in 2020. Skin Care, one of the segments analysed in the report, is projected to record a 10.9% CAGR and reach US$9.4 Billion by the end of 2027. Thus, the enormous global demand for herbal cosmetics will result in a huge trade from the local to the international level. Consequently, there are ample opportunities for Sri Lanka to expand our Ayurveda and herbal cosmetics production through our unique biodiversity of medicinal flora and the rich base of traditional knowledge.
Ayurvedic & Herbal Beauty-care Industry in Sri Lanka
Sri Lanka has a well-performing herbal & Ayurveda industry with several leading manufacturers. Today Sri Lankan Ayurveda industry scope has developed and branched out into:
A modernized and systematic medical option with qualified doctors, therapists, nurses, hospitals, products, channels, and other services
Ethical, classical, over the counter (OTC), personal care and beauty products
Well-being or medical tourism services.
All Ayurveda medicines and Ayurveda based OTC products/ personal care and beauty products in Sri Lanka comply with the following regulatory bodies.
Department of Ayurveda, Sri Lanka
National Medicines Regulatory Authority (NMRA)
Sri Lanka Standards Institute
Standards and Accreditations
Almost all the companies comply with international requirements with adherence to standards in the calibre of ISO 9001:2015 Quality Management System. ISO 14001 Environmental Standards and ISO 22716 Cosmetics GMP (Good Manufacturing Practices) and other Country specific certificates SMETA (Sedex Members Ethical Trade Audit), GMP, COSMO, JAS & NOP.
Ayurvedic & Herbal Beauty Product exports from Sri Lanka
Multiple herbal cosmetic products under the skincare, hair care and oral care categories are manufactured by herbal cosmetic manufacturers in Sri Lanka that cater to both domestic and export markets.
Ayurvedic & Herbal Haircare & Skincare Products
Herbal hair oil
Herbal creams (moisturizer, fairness creams, night creams, and foot creams)
Herbal lotions (body lotions)
Herbal soap and cleansers (body wash, face wash, and hair shampoo)
Herbal gel (hair, body, and face)
Herbal scrubs (face, body, and foot)
Herbal mask (powder pack, creamy face masks, and foot pack
Ayurvedic & Herbal Oralcare Products
Herbal toothpaste
Herbal mouthwash
The global demand for herbal cosmetic products is seeing tremendous growth. Sri Lanka's rich herbal heritage, traditional knowledge and closely guarded formulae and recipes give the country a massive advantage in enlarging the country's export market share in the Ayurvedic and Herbal products segment.