Coir Based Horticulture Products from Sri Lanka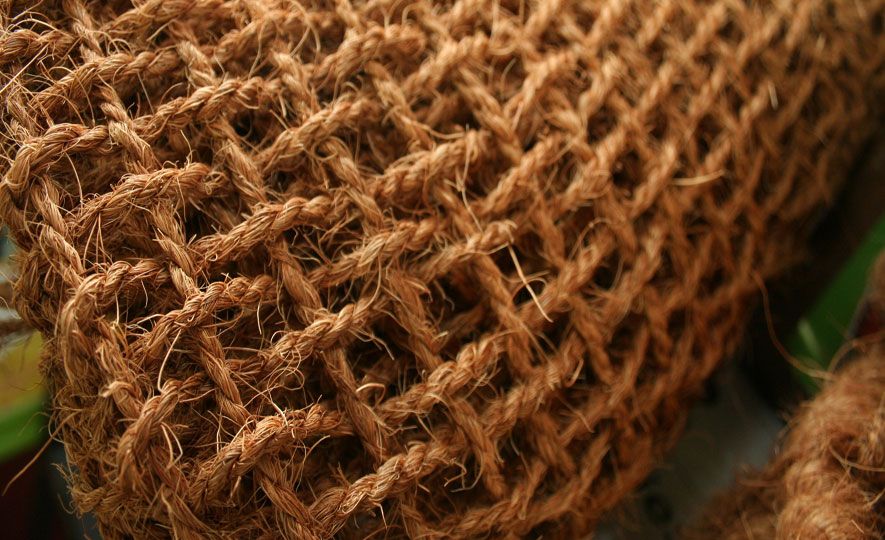 2020-12-30
The sector of agriculture that deals with the art, science, technology and the business of growing plants, is known as Horticulture. It differs from the alternative plant sciences and other studies of plants. Instead, it involves the incorporation of science and aesthetics. Cultivations that follow horticulture include fruit, vegetables, herbs, nuts, seeds, flowers, mushrooms, among others.
Even though horticulture can be simplified as growing plants in a field or a garden, the concept also includes practices such as plant conservation, soil management, landscape restoration, and garden design. The work of a horticulturist involves plant propagation and improving plant growth. These individuals ensure the plant's quality, nutritional value, and resistance to insects.
Among many of the cultural inputs, growing media plays a vital role in the entire cycle of horticulture production as it controls both the macro and microclimate around the root system whilst providing anchorage to the plant.
Despite the various types of growing media in use around the world such as soil/sand, peat moss, sphagnum moss, shredded wood bark, leaves, perlite, and rock wool; coir or coco peat has been identified as the most 'obvious' replacement or the alternative for above all owing to its specific qualities such as high water retention capacity, high porosity, high nutrient holding capacity and the ability to release nutrients for an extended period Moreover, coco peat is reusable up to 4 years and is resistant to bacterial & fungal growth, and is biodegradable and eco-friendly.
Coconut Coir
Coconut coir is a natural fibre extracted from the coconut husk. Coconut fibre is known to be one of the toughest among natural fibres. As a result, they are also ingredients used in construction materials. These fibres are available as two types, namely, brown and white fibre.
Brown fibre is known to be thick with high abrasion resistance. White fibres are comparatively weaker and smoother. Coconut coir is also available in the commercial market in large scale since it is used in the production of a variety of items used across industries and sectors.
Sri Lanka is one of the largest exporters of coconut fibre being the largest exporter of brown fibre (catering to 80% of the global brown fibre demand) and 20% of the white fibre demand. These long fibres of the husk are used in the production of a range of commercial products such as floor mats, doormats, ropes, mattresses, and brushes.
The dust of coconut coir, widely called as coco peat or fibre pith, also plays a very important role on many occasions. Sri Lanka is one of the largest cocopeat producing and exporting countries in the world. The raw material of the cocopeat is also the husk of the coconut, where the husk is ground, washed, heat-treated, screened, and graded before the peat is used in the production of many value-added products.
Coir Based Horticulture Products
Value-added coco peat products are available for purchase in many forms such as grow bags, open tops, briquettes, slabs, bales, and discs. The users either can directly plant in the disk or they can mix it with other growing media for the soil conditioning purpose based on the type of the value-added product they use. These compressed value-added coco peat products can be expanded simply by adding water to it.
Coconut husk chips are widely used in horticulture practices. They have a high water-holding capacity. When releasing water, it is released evenly. The chips promote superior root growth and they also have a life span of 3 to 5 years. Water and time are two main expenses that can be saved when using coconut husk chips in agricultural practices. It cuts down the cost allocated for fertilizers by half. Producers make these chips available in the market in both loose and compressed forms.
Coir pole is a product that is made by wrapping coir fibre sheets around PVC pipes. These fibres help plants to grow tiny roots on the surface. These poles are widely used in horticulture farms and outdoor horticulture decor. This is mainly designed to support creeper plants to grow. The high water-holding ability of the pole supports this cause. The plant is also benefited by the natural organic matters of coir fibre.
Coir pots which are made using coconut husk fibres are biodegradable containers that are widely used in horticulture practices. These pots are made by mixing coir fibre with natural rubber latex as a binding agent. Coir pots prevent transplant shock that may occur when the plants are being moved from their location. They can be used as temporary containers when it comes to future transplanting. The speciality of these containers is that they can be planted directly in the soil. This is because of the biodegradable property of natural coir. Plants grown in coir pots tend to penetrate the pot walls quickly. These pots also prevent any root damage that may occur during the process. Deformation of roots is another factor that is avoided when coir pots are used.
Weed mats are natural mats made by weaving coconut fibre into a thin sheet and bonded together using natural rubber latex to be used as soil or pot covers to eliminate the weed growth. Available in various sizes and shapes based on the customer requirement, these weed mats have become a new trend in horticulture as they are 100% biodegradable, no obstruction to irrigation, soil ventilation etc.
Sri Lankan coir based product manufacturers have made these products available for the global markets. With the influence that they have gained from a glorified local horticulture sector and a coconut industry which is a major revenue earner for the country's economy, these products measure up to the highest standards of quality.