Exporter Assistance for 2020 by Sri Lanka Export Development Board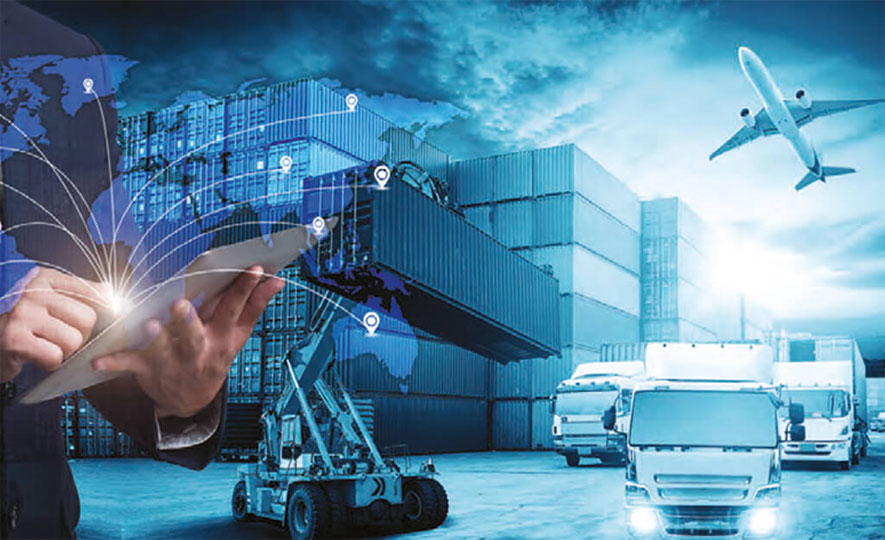 2020-02-25
With the Sri Lankan Export Development Board seeking to achieve an ambitious target of USD 18.5 Billion in export earnings in 2020, the organisation has doubled its effort to increase the earnings by a 15% compared to the year 2019 through a series of strategic objectives, which seeks to transform the country's existing approach to export.
In response to the rising demand for an integrated and strong program for export development in Sri Lanka, the Sri Lanka EDB has identified a series of strategic objectives to expand and develop the export sector of the country, including;
Supporting existing manufacturers and service providers to strengthen their exports
Promoting a new generation of exporters in Sri Lanka through SME development
Reviving Sri Lanka's existing export basket, to suit the changing global markets and demands
Exporter capacity building
Existing Exporter Support
Sri Lanka Export Development Board has been maintaining a series of intense assistance programmes for Sri Lankan exporters including assisting exporter capacity building, development of marketing research and feasibility studies, providing the assistance to tap overseas markets, and coordinating market development activities through Sri Lankan trade and diplomatic missions.
In addition to the assistance provided on local and global platforms, EDB has also expanded its efforts to digital platforms by facilitating business matchmaking through Sri Lanka Exporters Directory and eMarketplace, the organisation's B2B e-commerce platform.
For the year 2020, Sri Lanka EDB has listed an action plan complete with market access programs that include the participation at international trade events, outward and inward trade missions, and expansion of exporter capacity building through market intelligence and training.
EDB's outward and inward trade missions for the year 2020 include the promotion of traditional export products as well as new product and services promoted through National Export Strategy (NES) including logistics, light engineering products, electrical and electronic components, and herbal cosmetics.
In 2019, EDB undertook 30 trade promotion programs including participation in top global trade and industry-specific fair overseas up from 15 in the previous year. Sri Lankan organisations which were among the participants were able to find new buyers and secure nearly USD 345,000 worth of confirmed orders from countries such as France, Italy, Spain, Japan, Russia, Portugal, USA, Belgium, Poland, Australia, Ukraine and Germany, while some more orders are under negotiation.
Small and Medium Enterprise Development
According to the National Strategy for Small and Medium Enterprise Sector Development in Sri Lanka, small and medium enterprises (SMEs) have been identified as an important strategic sector for promoting growth and social development.
SMEs in Sri Lanka has been identified as a major source of employment, income generation, poverty alleviation and regional development and cover a broad area of economic activities such as agriculture, mining, manufacturing, construction and service sector industries. Small and medium scale industries (SMI) in the manufacturing sector account for about 96% of industrial units, 36% of industrial employment and 20% of value-addition industries.
With a view to promote and expand the capacity of SMEs into the export sector, Sri Lanka EDB has introduced a series of programmes including the National Programme to Develop New Exporters, Women Entrepreneur Development program, and One Village One Product program (OVOP).
Under the National Programme to Develop New Exporters, EDB has identified 1368 small and medium sector organizations and had conducted capacity building, product and market development programs targeting identified entrepreneurs, creating a direct export value of nearly USD 4.4 million.
Under the OVOP program, which aims at export-based supply chain development EDB has organized and guided region-based farmer and producer clusters in order to source export quality product/raw material supply through the regional network. Sri Lanka EDB's OVOP has benefited over 5200 farmers and producers expanding through 71 divisional secretariat divisions.
Moreover, EDB's Women Entrepreneur Development Program now involves 800 women entrepreneurs of micro, small and medium scale scattered around the country, participating in the She Trade initiative launched by the International Trade Center (ITC),
Diversifying Sri Lanka's Export Basket
In order to face the changing global industry and market landscape, Sri Lanka EDB has undertaken the challenge of refreshing Sri Lanka's export basket as recommended by NES. In addition to the array of traditional export products which include tea, apparel, rubber, spices, coconut and gems, the country is now branching towards a range of services which allows Sri Lanka to gain from its strategic geographical location, traditional knowledge, and human resources.
The new additions to the country's export basket include knowledge services, logistic services, boat and shipbuilding, wellness tourism, processed food and beverages, and manufacturing of electrical and electronic components,
Moreover, the Sri Lanka EDB in coordination with relevant stakeholders has taken the steps to position Sri Lankan Spice and seafood in the global market with unique branding and a geographical indication.
In addition, EDB has championed exportation of value-added products in relation to the traditional export products such as tea, rubber, and coconut-based food and coir.
Exporter Capacity Building
Export capacity building and knowledge sharing have been one of the main responsibilities of Sri Lanka EDB. The main aim of Sri Lanka EDB is to link companies to regional and international value chains through tailor-made assistance,
The organisation has listed a series of programs to empower and educate Sri Lankan exporters on the evolving market landscape around the world and opportunities of global markets including the USA, EU and Oceania.
Want to be part of Sri Lanka EDB's export development programs for the year 2020?