Six Trends for the Print Industry in 2018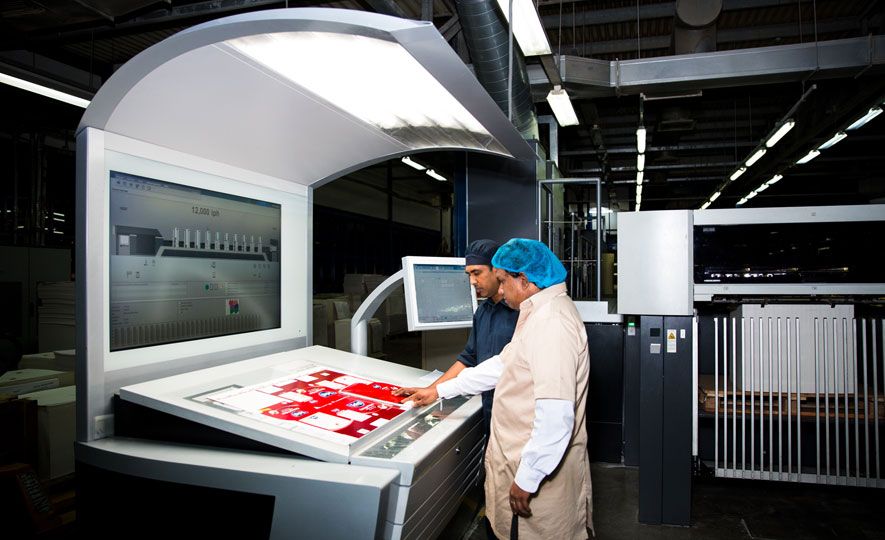 2018-08-10
Even if we're a little more than halfway through 2018, we can't help facing the fact that there're some significant trends and forces shaping, influencing and disrupting the printing industry. So it'll be in the best interests of Sri Lankan printing, pre-press and packaging services providers to learn what's really going on in order to tailor their businesses to fit the shifts in the landscape.
The drivers of change are wide and varying: changing customer tastes, increased mobility, stricter regulation, and technological changes. 2017 was, therefore, a year of mixed fortunes for manufacturers. Market consolidation drove HP, Xerox and Lexmark to reform and refocus on their traditional print business while companies like Konica Minolta, Ricoh and Sharp were seen to be expanding their IT services capabilities. Regardless of their different business models, they all share one thing in common: a strategy focused on driving relevance of print technology and services in the tomorrow's workplace.
As an industry whose business model has changed very little over the past few decades, print manufacturers, inevitably, face a tough balancing act. Whereas there is money to be made from traditional products and services in the short run, manufacturers cannot rely on this to sustain forever. These trends are going to define and demarcate the print industry landscape in 2018.
The 4th industrial revolution is well underway in print, as even Heidelberg, a traditionally hardware intensive company, admits "the equipment is not enough". Print industry 4.0 is characterized by a sharper focus on automation and cross-vendor collaboration to boost productivity.
Digital direct-to-corrugated printing
At Drupa 2012, BOBST, a Swiss company that supplies machinery and services to the packaging industry, was the only supplier talking about digital direct-to-corrugated printing. This year, however, putting print in line with the corrugator is definitely a fresh development. And it's a noteworthy trend, to say the least, because apart from driving down material and freight costs, it allows for more colourful and interesting graphic designs.
Inkjet and ink: coming of age
The last four years witnessed significant advancements in the inkjet market, building a compelling case for printers to start moving away from electrophotographic and even from offset printing. Improved printheads and innovative ink types that stick to gloss coated paper without pretreatment have rendered inkjet more suitable for printing high-quality images for commercial purposes such as catalogues and magazines. Additionally, quite a few companies at Drupa 2016 displayed machines in sheetfed inkjet, heralding another important trend in the print industry trend. Experts predicts that by 2019, more than half of the installs in inkjet will be sheetfed.
Extended gamut printing: still a hot topic
Many high-end sheetfed ink presses are being modified to support extended gamut printing, minimising the need for spot colours, between-job wash-ups and extensive ink inventories. Although extended gamut printing, or fixed colour palette printing, is still primarily used in flexo, David Zwang, the principal consultant of Zwang & Company, a firm specializing in process analysis, and strategic development of firms in the fields of information publishing, design, premedia, and printing across the globe, believes this development will drive inkjet into packaging as well.
The future of print lies in mass customisation
Regardless of what you want to print (on) in the future, there will be a purpose-built press just around the corner. Innovative companies such as Memjet and Xaar are offering entry level to complex solutions, enabling you to build your own customised press using some of their many components – or have it built for you.
Digital embellishment, both in line and near line, continues to grow in speed and functionality. Drupa 2016 witnessed impressive advancements in digital cutting and creasing, embossing (including Braille), spot and flood varnish, foil and glitter machines, … With some of them already tackling up to 5,000 sheets per hour, digital embellishing machines are really getting into production speed.
With such sweeping changes occurring right across the global print industry landscape, Sri Lankan companies in the Printing, Pre-press and Packaging services should start adjusting their business strategy while the relatively new players in the industry, and the aspiring entrants need to understand where the best business opportunities lie.