Herbs that Heal - Health Benefits of Herbs and Spices from Sri Lanka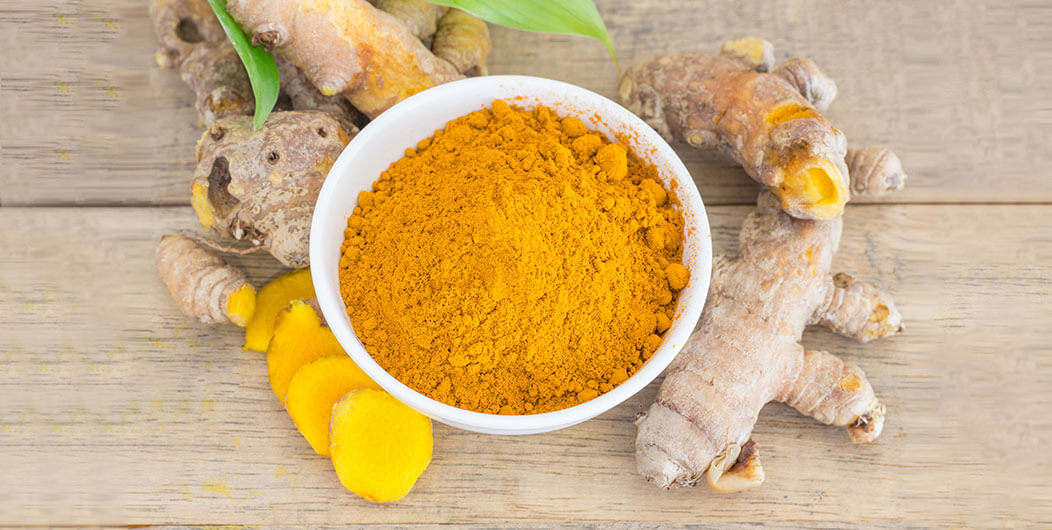 2020-04-30
From Ceylon Cinnamon to Ceylon Tea, Turmeric, and Ginger; herbs from Sri Lanka have long been known to have a boosting effect on our immune system. Whether made into a bitter, consumed with food or beverage and used as a spice these herbs and ingredients have been repeatedly proven to support the immune system function, and boost resistance to infection.
Ceylon Black Tea Health Benefits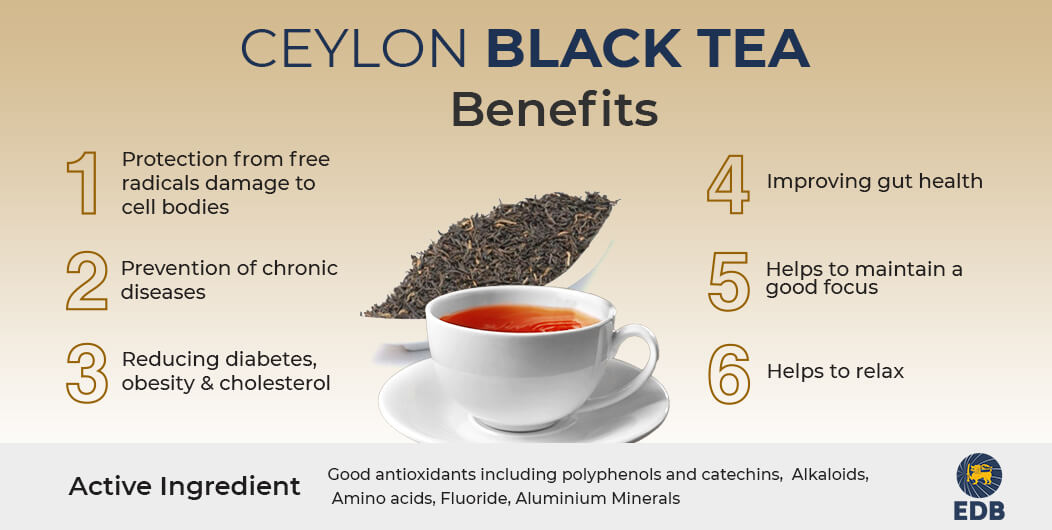 Made from the handpicked tender leaves of Camellia sinensis, the manufacturing process of wilting, bruising, rolling, and oxidation, which differs black tea from green tea. Rich with good antioxidants including polyphenols and catechins, as well as alkaloids, amino acids, fluoride, aluminium, and minerals Ceylon Black Tea has many health benefits. Groups of polyphenols found in tea, including catechins, theaflavins and thearubigins, are the main sources of antioxidants in black tea. Antioxidants are known to provide us with many healing benefits including protection from free radicals, damage to cell bodies, prevention of chronic diseases and improvement of overall health.(1)
In addition, Ceylon Black Tea also has the medicinal qualities in reducing diabetes, obesity and elevated cholesterol while improving your gut health. Presence of caffeine and an amino acid called L-theanine in Ceylon Black Tea means it also helps to maintain a good focus and alertness while also helping us relax easily.
Ceylon Green Tea Health Benefits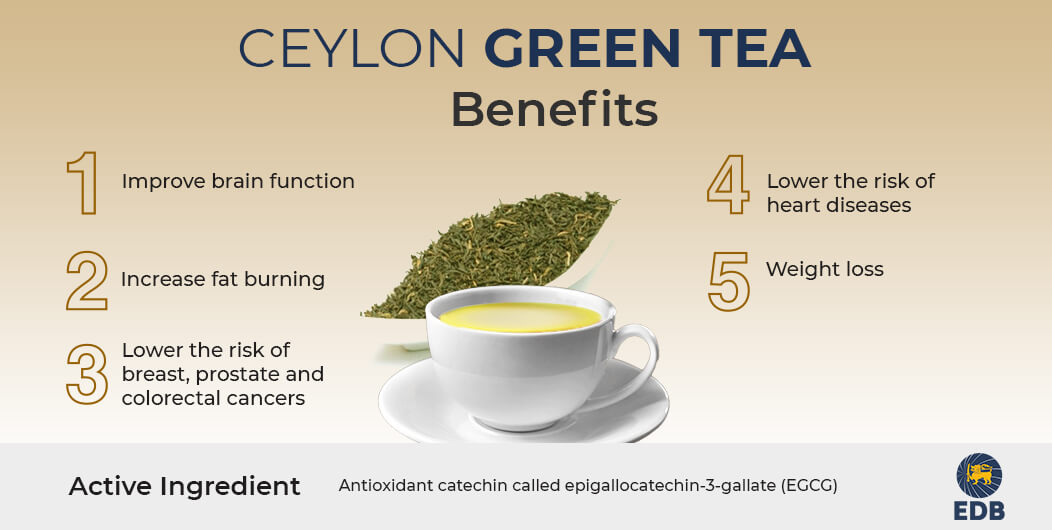 Celebrated as one of the healthiest drinks on Earth, Ceylon Green Tea is produced from the same leaves of Camellia sinensis, sans the oxidation and its many proven health benefits include improved brain function, fat loss, protection against cancer, and lowering the risk of heart disease.
The most beneficial ingredient in green tea is a natural antioxidant; catechin called epigallocatechin-3-gallate (EGCG). EGCG is known as one of the most powerful compounds in green tea. Research has tested its ability to help treat various diseases and appears to be one of the main compounds that give green tea its medicinal properties.(2) Repetitive medical research has proven green tea to improve brain function, increase fat burning, and lower the risk of breast, prostate, and colorectal cancers, in addition to helping us stay healthy and fit.
Ceylon Cinnamon Health Benefits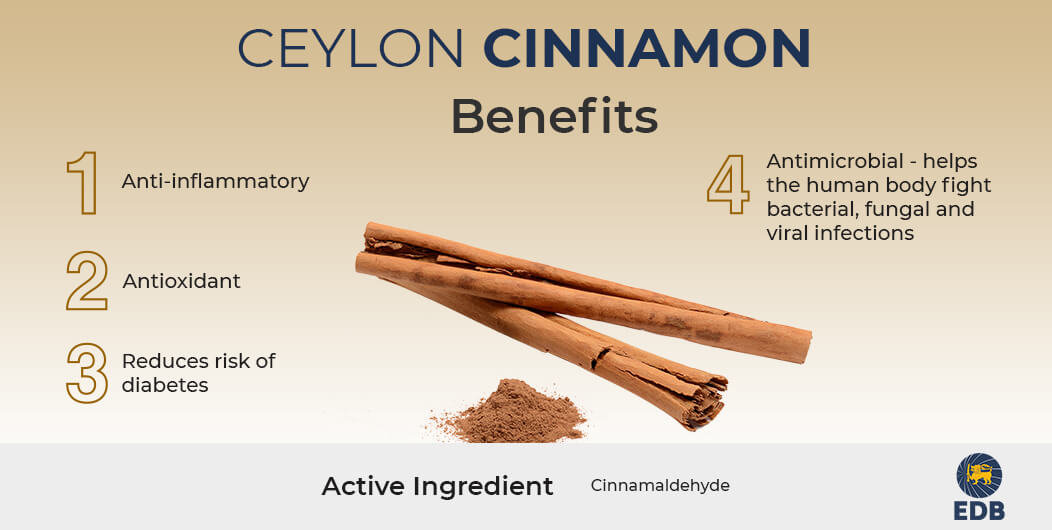 Also known as Cinnamon zeylanicum, has a distinctive shape, a lighter colour, a delicate taste and properties that contribute to many health benefits including anti-inflammatory, antioxidant, and antimicrobial effects, which means Ceylon Cinnamon is a strong supporter of immunity.(3) Rich with cinnamaldehyde, which is responsible for most of cinnamon's powerful effects on health and metabolism, Ceylon Cinnamon is also low in coumarin, which means it is safe for long term consumption.
Its anti-inflammatory qualities help the body reduce infections and protect cell damage while Ceylon Cinnamon also cuts the risk of heart diseases and improves sensitivity to the hormone insulin, which helps it lower blood sugar levels and has an anti-diabetic effect. (4) But most importantly Ceylon Cinnamon helps the human body fight bacterial, fungal and viral infections, which makes it one of the most delicious and healthiest spices on the Earth. (5) (6) (7)
Turmeric Health Benefits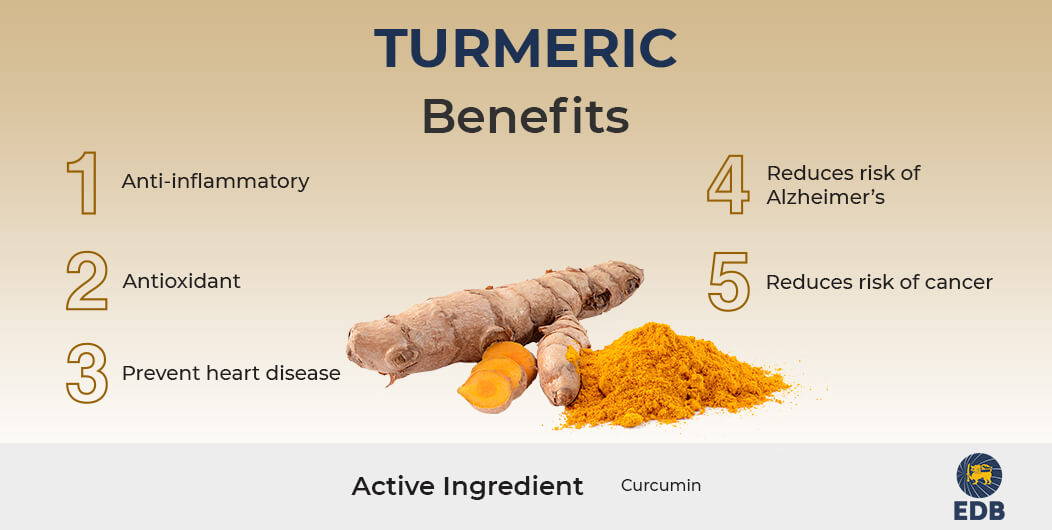 Mostly used in Eastern cuisines and known as the spice that gives the curries its vibrant yellow colour, turmeric is rich with compounds that carry multiple medicinal properties. Curcumin, the main compound in turmeric, has powerful anti-inflammatory effects and is proven to be a strong antioxidant.
Research has proven curcumin to be a strong anti-inflammatory ingredient (8) which matches the effectiveness of strong anti-inflammatory drugs, without the side effects. It also drastically increases the capacity of the human body's antioxidant enzymes and has the potential to prevent heart disease, Alzheimer's and cancer.
Health Benefits of Ginger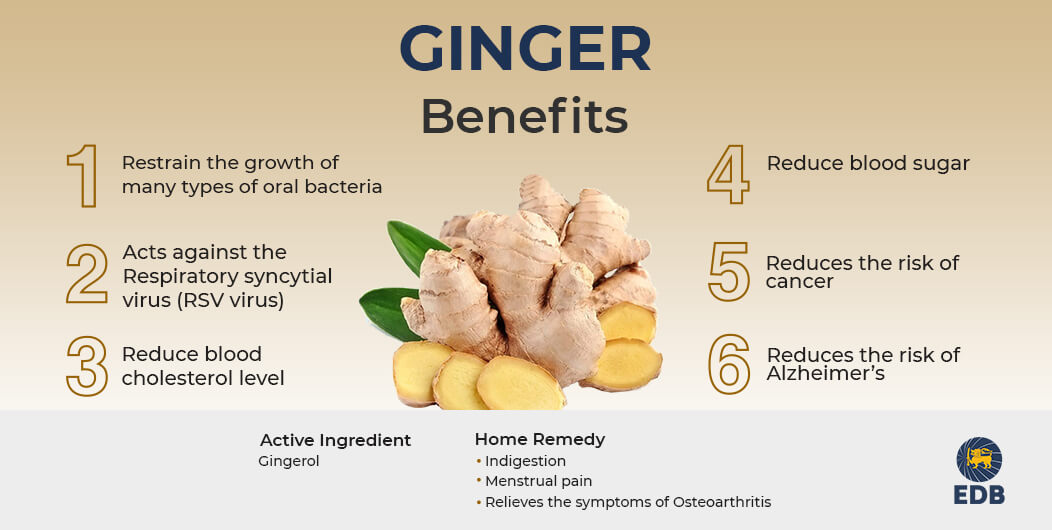 Another key ingredient in Eastern cuisine, ginger contains gingerol, a bioactive compound with antioxidant and anti-inflammatory properties. Ginger extracts have been proven to restrain the growth of many types of bacteria, especially oral bacterias linked to gum diseases while fresh ginger also acts against the Respiratory syncytial virus (RSV virus), a common cause of respiratory infections. (9) (10)
Moreover, ginger is also known to reduce blood cholesterol level, blood sugar helps to prevent threats of cancer and Alzheimer's disease. Ginger is also a time tested home remedy for indigestion, menstrual pain and relieves the symptoms of Osteoarthritis including pain and stiffness in joints.
Health Benefits of Coriander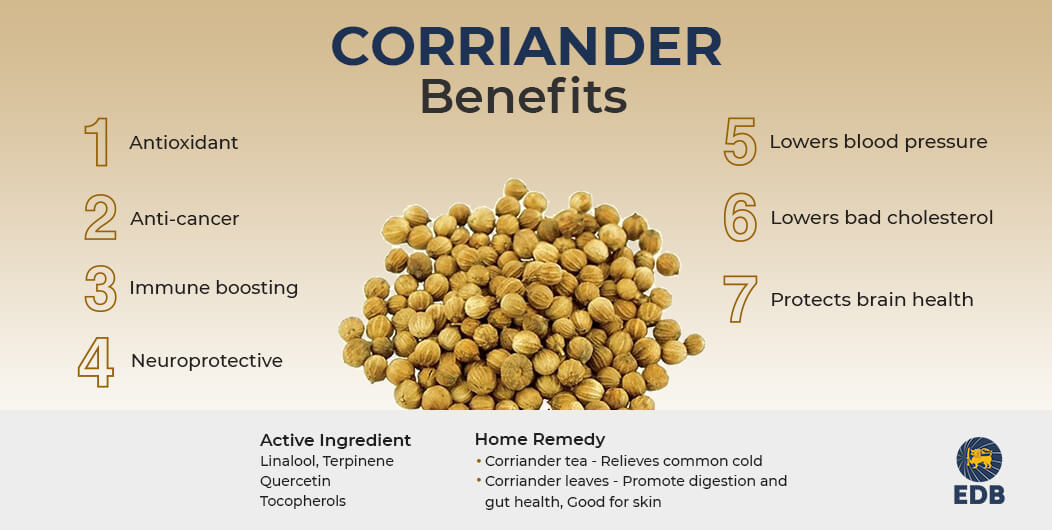 Rich in immune-boosting antioxidants, coriander seeds and leaves are important ingredients in South Asian cuisine and herbal medicine. The antioxidants found in coriander include terpinene, quercetin, and tocopherols, and have long recorded anticancer, immune-boosting, and neuroprotective effects.(11)
Coriander protects your heart by lowering blood pressure and LDL or bad cholesterol while increasing HDL or good cholesterol. It also protects your brain's health by reducing brain inflammation and anxiety symptoms, and improving memory. Coriander tea is a home remedy for the common cold while coriander leaves promote digestion and gut health while also being good to your skin.
References
Rietveld A, Wiseman S. Antioxidant effects of tea: evidence from human clinical trials. J Nutr. 2003;133(10):3285S‐3292S. doi:10.1093/jn/133.10.3285S
Eng QY, Thanikachalam PV, Ramamurthy S. Molecular understanding of Epigallocatechin gallate (EGCG) in cardiovascular and metabolic diseases. J Ethnopharmacol. 2018;210:296‐310. doi:10.1016/j.jep.2017.08.035
Rao PV, Gan SH. Cinnamon: a multifaceted medicinal plant. Evid Based Complement Alternat Med. 2014;2014:642942. doi:10.1155/2014/642942
Jarvill-Taylor KJ, Anderson RA, Graves DJ. A hydroxychalcone derived from cinnamon functions as a mimetic for insulin in 3T3-L1 adipocytes. J Am Coll Nutr. 2001;20(4):327‐336. doi:10.1080/07315724.2001.10719053
Singh HB, Srivastava M, Singh AB, Srivastava AK. Cinnamon bark oil, a potent fungitoxicant against fungi causing respiratory tract mycoses. Allergy. 1995;50(12):995‐999. doi:10.1111/j.1398-9995.1995.tb02515.x
Ooi LS, Li Y, Kam SL, Wang H, Wong EY, Ooi VE. Antimicrobial activities of cinnamon oil and cinnamaldehyde from the Chinese medicinal herb Cinnamomum cassia Blume. Am J Chin Med. 2006;34(3):511‐522. doi:10.1142/S0192415X06004041
Filho JR, de Sousa Falcão H, Batista LM, Filho JM, Piuvezam MR. Effects of plant extracts on HIV-1 protease. Curr HIV Res. 2010;8(7):531‐544. doi:10.2174/157016210793499204
Jurenka JS. Anti-inflammatory properties of curcumin, a major constituent of Curcuma longa: a review of preclinical and clinical research [published correction appears in Altern Med Rev. 2009 Sep;14(3):277]. Altern Med Rev. 2009;14(2):141‐153.
Park M, Bae J, Lee DS. Antibacterial activity of [10]-gingerol and [12]-gingerol isolated from ginger rhizome against periodontal bacteria. Phytother Res. 2008;22(11):1446‐1449. doi:10.1002/ptr.2473
Chang JS, Wang KC, Yeh CF, Shieh DE, Chiang LC. Fresh ginger (Zingiber officinale) has anti-viral activity against human respiratory syncytial virus in human respiratory tract cell lines. J Ethnopharmacol. 2013;145(1):146‐151. doi:10.1016/j.jep.2012.10.043
Yashin A, Yashin Y, Xia X, Nemzer B. Antioxidant Activity of Spices and Their Impact on Human Health: A Review. Antioxidants (Basel). 2017;6(3):70. Published 2017 Sep 15. doi:10.3390/antiox6030070