Sri Lanka's Top Exports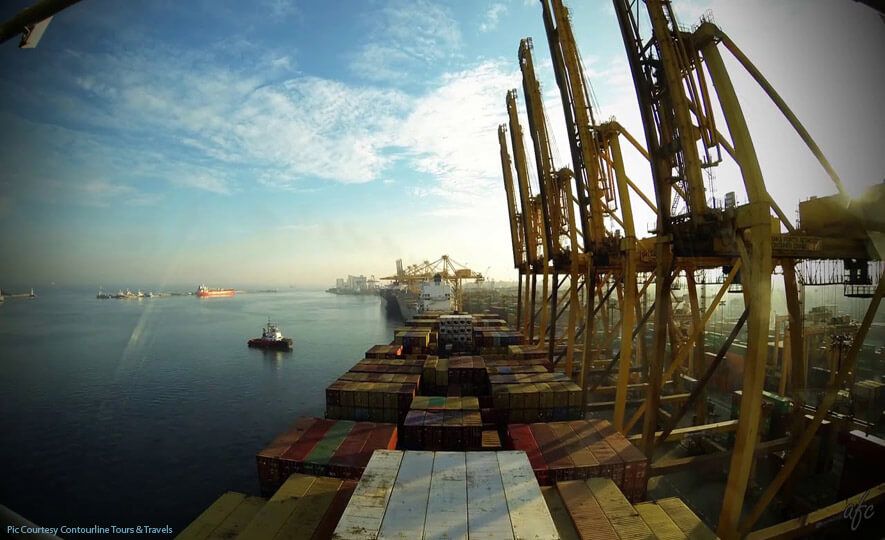 2020-06-11
Throughout the past decades, the export sector of Sri Lanka has seen rapid growth. Backed by government support, growing experience and expertise of local industrialists and exporters, increase in foreign investment to better utilization of local resources, has provided the exporter sector with a stronger foundation to conquer new global markets.
The global demand for locally manufactured apparel and agricultural exports has been consistent for a longer period until the market fluctuation caused by COVID -19 pandemic.
In a post COVID - 19 market environment Sri Lanka exported various products under different categories creating high competition for exporters from other countries in the region.
Apparel and Textiles
The global demand for ethical apparel made in Sri Lanka has experienced a parallel increase with the changing fashion trends. The reliability that the local textile products have been maintaining for a long time with global fashion houses has resulted in the country creating a separate brand name for itself becoming the choice of buyers from many international markets. The main buyers for Sri Lanka Apparel include the USA, UK, Netherlands, Canada, India, Australia, France, and China.
The apparel products manufactured in Sri Lanka are known to be reliable, socially acceptable, and environmentally reliable. Through creativity and experience, the sector has grown out from the traditional methods of exports and tailoring designs to be a provider of internationally admired solutions supported by continuous research and development.
The country's apparel exports totalled a USD 5.3 billion in 2019 indicating a 5.1% YOY increase from 2018.
Ceylon Tea and Ceylon Spices
Being the global monopoly for True cinnamon, Sri Lankan spices have been able to mark its dominance in most of the worldwide markets. The demand is entirely based on the quality of Sri Lankan spices grown under the perfect weather conditions. The production of cinnamon can further be improved as the ingredient itself has a demand that would help Sri Lanka reach its export potential.
Ceylon Tea industry has been able to record USD 1.24 Billion worth of exports in 2019, despite the challenges the industry had to face with the trade union action and declining prices. Major buyers of Ceylon Tea include countries such as the USA, Germany, India, Saudi Arabia, Russia, Turkey, and Iran.
Rubber & latex products
Sri Lanka currently holds the 12th position globally in the exports of rubber-based products. Before facing the challenge of declining latex production, the country was positioned fourth as the sector has been pioneering exports for over 140 years. Even though the competition is thrown in by countries that have adopted rubber cultivation during the time, Sri Lankan rubber is still full of potential as 70% of the rubber produced in the island is currently converted into products and released to the market.
The manufacturing sector consists of small, large, and medium companies whose production includes a wide range of products. Solid rubber tyres are one of Sri Lanka's prominent export products. Sri Lanka caters to nearly 20% of the global market's demand for solid tyres. The entire tire exports contribute to the largest share of the rubber industry export turnover. Other products including rubber gloves and industrial components also contribute largely to the export income made through rubber exports whereas other products such as mats, sports articles, basic day to day products cover the rest.
Ships and boats
Showing a faster pace of growth than the other exported products, marine engineering and ship and boat building is another emerging export category.
Sri Lankan marine engineering industry of the country has been growing throughout the years due to the collaboration of local and foreign investment, expert knowledge and resources.
Supported by the availability of low-cost labour, trainable and educated workforce, fast-growing technological capacities, and an advantageous geographical location. Sri Lanka is situated in the middle of the Indian ocean as an important location for most trading routes. As a result, the country receives a considerable amount of nautical tourism. The location again results in cost reductions in transport when it comes to the exporting of ships and boats.
The rapid growth of local tourism during the past years too has encouraged the current success as boats were a key requirement in expanding water tourism including leisure fishing, whale watching, snorkelling, and scuba diving.
Today, around 12000 individuals have found employment in Sri Lankan marine engineering sector total mainly with the 20 to 25 dockyards and associated service providers in Sri Lanka who are engaged in the production of various boat types. Pontoons, floating restaurants and bars, and houseboats.
Sri Lankan boat and shipbuilders provide a variety of marine engineering services to buyers and customers in USA, UK, New Zealand, Norway, Sweden, Holland, France, Iran, UAE, Yemen, Somalia, Gambia, Nigeria, India, Pakistan, Bangladesh, Maldives, Singapore, Seychelles, and Mauritius.
Gems and Precious Metals
Sri Lanka is the home for many precious gemstones that are in high demand worldwide. Being among the top 5 global gem exporters, the island is also placed as one of the five most important gem bearers in the world supplying nearly 75 different types of to the global market. These gems can be categorized under 10 main species namely, Beryl, Chrysoberyl, Corundum, Feldspar, Garnet, Quartz, Spinel, Topaz, Tourmaline, and Zircon. With more than two-thirds of the country's land indicating the presence of gems, only 20% of its resources have been explored up to today.
The Sri Lankan jewellery industry also serves the global market with gem and embedded jewellery made to contemporary designs. The Sri Lankan gem and jewellery industry attract Buyers from various regions including the USA, Hong Kong, Germany, UAE, and Japan. The industry consists of around 650,000 hard-working individuals including gem cutters, polishers, traders, jewellery designers, and other professionals.
ICT and BPM Services
Falling under the category of High technology exports, the exports of knowledge services from Sri Lanka are subjected to a high level of research and development as the services are provided to market landscapes with a very high amount of competition. The sector has proven to have potential as its export rates have gained value throughout the past years.
Over the past decade, the sector has been able to bring in 1.2 Billion worth of revenue to the country recording a growth of 300%, which was triggered by the banding of Sri Lankan knowledge service industries under Island of Ingenuity brand.
Fish and Seafood
The Sri Lanka fish and seafood sector have been supplying fish varieties including Tuna, Shrimps Squids, Crabs, Reef fish to the global marke
Stringent quality assurance methods and ethical harvesting practices followed by local suppliers that meet global standards of HACCP, BRP, and Friend of Sea have helped Sri Lankan fish and seafood exporters penetrate markets in EU and Japan.
Sri Lankan Tuna is most preferred by Japan where there is a high demand for seafood dishes such as sashimi and sushi. As a result, Fresh tuna blocks, Tuna loins, Tuna steaks, and Tuna toppings are exported to Japan in large quantities.
With 65% of the country's coasts being inaccessible for almost 30 years with the post-war situation, the industry has seen light and has shown impressive growth after the ending of the country's civil war. Over 1600 boats are active in multi-day fishing operations in the high seas, harvesting fish for local consumption and exports.
Sri Lankan seafood suppliers are known for combining modern technology and traditional knowledge with seafood in order to maintain and increase the demand for quality assurance to globally expected thresholds.
Reference: http://www.worldstopexports.com/sri-lankas-top-10-exports/