Sri Lanka the World's Best Island Destination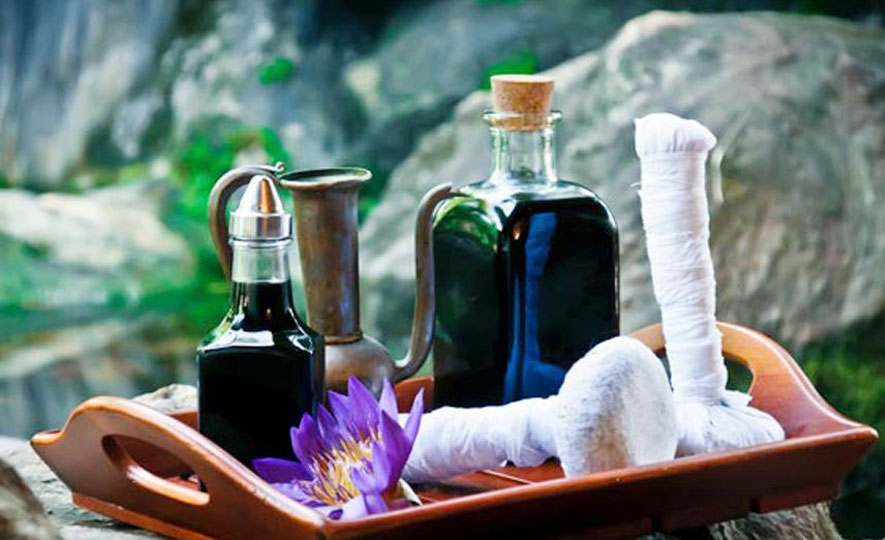 2020-08-20
Tourism Industry is one of the largest income earners for the Sri Lankan economy, bringing an income over USD 4 Billion in the year 2019.
Throughout history, Sri Lanka has been a magnet for explorers and travellers, who have marvelled at the country's grand cities, stupas that kiss the sky, golden beaches, rising mountains, and dense jungles filled with exotic wild creatures.
Returning home, they have written about the wonders they saw in a land called Serendib, its friendly people, precious gems, flavourful spices and Buddhism, the religion of the land.
Country's first traveller recommendations were by Fa-Hien and Marco Polo, who called Sri Lanka the "best island of its size in the world" and was followed by much more.
Lonely Planet ranked the country as the number one destination to visit in 2013 while Forbes magazine declared Sri Lanka among the "Top ten coolest countries to visit". The country was also identified as one of the top locations for a visit by Rough guides, The Guardian, and The New York Times.
Having had a rough patch during the thirty year-long civil war in Sri Lanka, the country's tourism arrival surged to a milestone of 2 million in 2016. In the same year, international visitors stayed for an average of 10.2 nights, generating 3.5 Million USD.
The number of tourist arrivals to Sri Lanka peaked in the year 2018 with over 2.3 million entries, and the country was declared the best island to visit in the same year mainly due to the variety of attractions the island encompass within its small territory.
Attractions in Sri Lanka
Sri Lanka is a small island with many journeys. Thanks to its unique geography and its location, the country is blessed with a variety of climatic regions, and ecosystems. Only a hop and skip can take anyone from the cold misty mountains of Sri Lankan highlands to golden beaches that border the country.
Sri Lanka has also sustained a civilisation that is over three thousand years old, with its early remnants spread all over the country.
Cultural Tourism
As a country with over 3000 years of recorded history, Sri Lanka is home to ancient stone sculpted cities, stupas as tall as mountains, large reservoirs with ancient yet sophisticated hydro-engineering technology.
The country's reputation as a global trading hub even during ancient times attracted many global travellers and merchants to its shore. By the 15th Century, the main port cities in the country were cosmopolitan centres of global cultures and languages. The remnants of these intermingled cultures are found scattered around the country.
The country has eight UNESCO world heritage sites and Sinhala, the country's native language is an Indo-Aryan language, has evolved in isolation and is considered one of the advanced languages in the world, with a comprehensive grammar and linguistic system.
Wildlife Tourism
As a small island, Sri Lanka is home to a surprisingly high number of fauna species, and the country is one of the 36 biodiversity hotspots in the world. The country contains 107 species of freshwater fish, 59 species of amphibians, 174 species of reptiles, 435 species of birds, 140 species of mammals and several thousand species of invertebrates,
However, Sri Lanka is most celebrated for its Big Five, the Leopards, Elephants, Sloth bears, Blue whales and Sperm whales found in and around the country. The country is among the few in the world, where elephants, the gentle giants of the land roam next to the blue whales, the giants of the ocean.
Sri Lanka is also the best place to watch the migrating whales and migrating elephants in hundreds. Whale watching can be around the year activity in Trincomalee and Mirissa, while the great elephant gathering of Minneriya happens every June/July when elephants from Sri Lanka's dry zone gather at the banks of Minneriya tank to feast on tender shorts of grass, to frolic and mate.
Coastal Tourism
As an island nation, Sri Lanka's beaches have been its main attraction for decades and have been the centre of its tourism industry. Around 75% of graded hotels and 80% of the hotels are located close to the Sri Lankan coastal belt, spanning for over 1300 km.
Most of Sri Lankan beaches including Arugam Bay, Weligama, Hiriketiya, Unawatuna, Mirissa, Nilaveli, and Uppuveli have been among the best beaches in the world, year after year. While each beach location offers its unique attraction from surfing to whale watching, many from around the world come to bask in the golden sun.
Adventure Tourism
Sri Lanka's diverse geography, its rugged terrains, tall peaks, mountain gaps, high waterfalls, and rivers that wind through are ideal locations to test one's metal against nature.
The country has consistently offered a range of adventure sports and activities to local and global tourists including river safaris, scuba diving, water skiing, surfing, kite surfing, mountain cycling, mountaineering, rock climbing, canoeing, and windsurfing among others.
Moreover, Sri Lanka's picturesque train rides through mountain rangers and over deep precipes have become a celebrated experience among global travellers.
Culinary Tourism
Sri Lanka has long been a celebrated centre of culinary adventure. With the country's strong reputation as the spice island of the East and its reputation for the world's finest cinnamon and pepper, Sri Lankan cuisine offers a diverse range of flavours. Shaped by its multi-ethnic heritage, and colonised past, Sri Lankan cuisines have been influenced by Indian, Western Asian, European traditions. The country's strong reputation as the producer of the finest tea in the world and our longstanding custom of creating culinary marvels with the humble coconut has also contributed to the growing fame of Sri Lankan food.
Wellness Tourism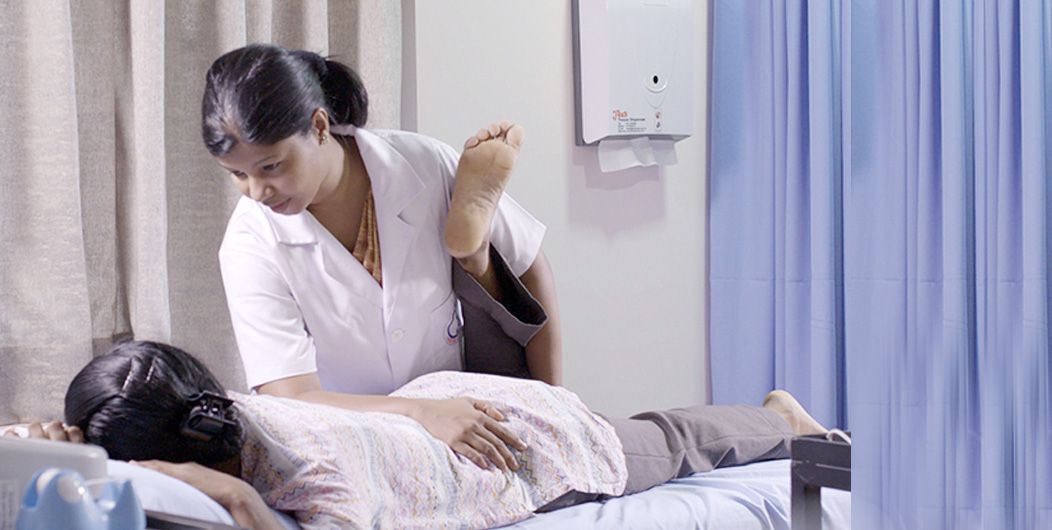 For many centuries Sri Lankans have maintained a wholesome perspective of wellness, which linked the wellness of mind with the body, a philosophy that is heavily reflected in traditional medical practices like Ayurveda, which seeks to treat mind and body to achieve the ultimate goal of wellness.
In addition to its long history of Ayurveda, Yoga and meditation Sri Lanka also boasts of widespread public and private managed health networks. Sri Lanka's free public health system is one of the best in the South Asian region. The country has successfully eradicated many infectious diseases through widespread immunisation and has a strong record of public health management.
Country's public health system is backed by a network of privately managed hospitals which feature state of the art medical facilities to local as well as global patients who travel to Sri Lanka for affordable yet world-class treatment.
Sri Lanka also has a public and private sponsored traditional Ayurveda medical system, where patients can receive in and outpatient treatment for a series of physical and psychological ailments.
Similar to the Western Medical infrastructure, training of Ayurveda doctors, collection, harvesting and preparation of ingredients and medication, and providing Ayurveda treatment is governed by a series of strict regulations and legislature.
Today, the country offers a range of wellness tourism models that combine ancient traditions with modern technology, from medical tourism to Ayurveda treatments, yoga and meditation retreats. Meditation retreats in Sri Lanka are strictly Buddhist and follow a regime of Vipassana meditation and are not operated for tourism purposes, although anyone can register and follow the training under some of the well-known meditation masters.
Why Sri Lanka?
As a tourist destination, Sri Lanka is blessed with a strategic geographical location in the middle of the Indian ocean. It has many options that more than one country does offer. The island is full of a wide range of photogenic, adventurous, and serene destinations, as well as cultural heritage and amazing people, are friendly and hospitable.
As a multi-ethnic and multicultural nation, Sri Lanka has had its ups and downs. But yet, the citizens of the country have always stuck together as they possess great values as a society. Sri Lankans are always happy to welcome tourists. The nature created by Sri Lankans has always made it a safe destination for tourists to travel.