Wear a Mask and Save Lives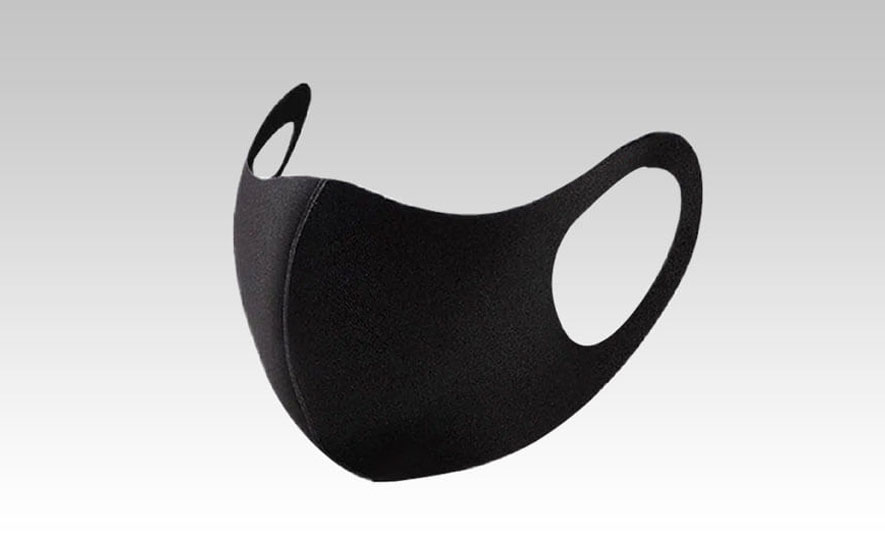 2020-07-29
With the disastrous COVID-19 pandemic that has affected almost all the countries in the world, wearing a mask has become mandatory in most countries.
Yet some groups question the effectiveness of wearing a mask on controlling the spreading of the virus. Although using a face mask while neglecting the surrounding health factors can be inadequate to provide a reasonable level of protection all of us can make an effort to understand the importance of wearing a mask and its best practices to gain the maximum benefit.
Face masks are available in different forms. Namely; reusable fabric face masks, surgical masks and N95 respirators.
As Surgical masks and N95 respirators are considered to be the most effective for the pandemic situation, they are reserved for the use of critical groups including front line workers, health service workers, elders, and people with critical health conditions, mainly due to the global shortage of surgical masks and respirators. In addition to these critical groups, surgical masks or respirators should be worn by patients affected by COVID - 19, since the mask blocks any droplets reaching the environment.
Find out the Proper Way to Wear a Medical Mask
A fabric mask is recommended for the use of normal people who are not infected by COVID-19, venturing into a public setting and when around people who don't live in the same household, especially when social distancing measures are difficult to maintain like in congested public commutes, roads and buildings.
Find out the Proper Way to Wear a Fabric Mask
How Wearing Masks Help to Control COVID-19?
According to the World Health Organization, the disease is mainly transmitted through respiratory droplets.
Transmission is of COVID-19 falls under three categories namely, Symptomatic transmission, Pre-symptomatic transmission, and Asymptomatic transmission.
Symptomatic transmission is the scenario where the disease is transmitted from a person while they are experiencing symptoms. This can happen through contact with respiratory droplets of the infected, direct contact with the infected individual, and contact with contaminated objects or surfaces.
Pre-symptomatic transmission suggests that certain individuals might be tested positive for COVID-19 from 1-3 days before they develop symptoms. This also involves contact with infectious droplets. An asymptomatic patient is a person infected by COVID-19 who does not develop any symptoms.
There is a high chance that anyone may belong to one of these categories or encounter people who are belonging to these categories, yet wearing a mask can reduce an infected person transmitting the disease as well as a healthy person contracting it.
The World Health Organization has provided guidelines to be followed when wearing masks, starting with fabric masks which require washed, clean hands and inspection on any damages before wearing. After putting on the mask it has to be adjusted to fit the face covering the mouth, nose, and chin. It is best to avoid touching the fabric mask after it has been worn whereas it is also important to clean the hands before removing it. When removing, the mask has to be taken off using the straps. To maintain the cleanliness of the mask, it has to be washed using detergent or soap. It is better to wash using hot water.
Cleaning hands is mandatory when wearing a medical mask. The top side of a medical mask is where a metal piece or a stiff edge is present. The coloured surface of the mask should face outward and the stiff edge has to be placed over the nose area. The mask should not have any gaps on the sides. When removing the medical mask, use the straps to take it off from behind the ears. Please make sure to dispose of this mask once removed since medical masks are not supposed to be reused. Wash your hands after removing the mask.
The CDC recommends wearing a fabric face mask in a public setting and around people who do not belong to your household. They also mention that fabric face covering should not be worn by children who are under the age of 2 or by anyone who has breathing trouble.
Wearing masks have started to show results globally. Repeated studies have proved that broader implementation of masking policies could mitigate the spread of infection within the general population. Wearing masks is very important as much as it is to practice social distancing and washing and disinfecting hands continuously to keep the pandemic under control.