Sri Lanka's boat and ship building industry - Big opportunities on the horizon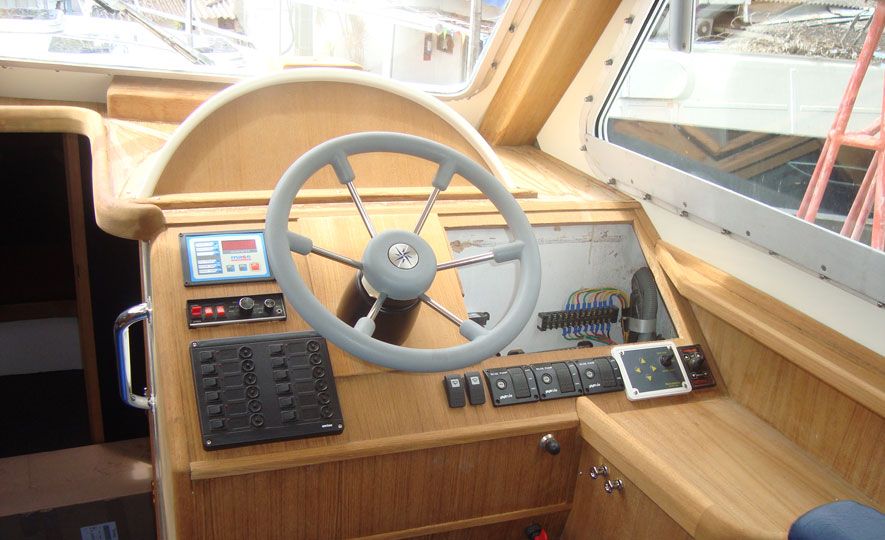 2018-08-17
Sri Lanka possesses the capabilities required to build quality boats that are on par with those made by the world leaders in boat building. Since France, Italy, Belgium, Scandinavia, Finland, Sweden, Denmark, Norway, and the UK are competing boat building nations, Sri Lanka needs to aggressively market and canvass for opportunities to grow its position in the world market. Mr Gamini Herath, Managing Director of Boat Building Technology Improvement Institute (BTI) believes the industry shows great promise.
There are around 20 active boat yards building boats in Sri Lanka, of which 10 companies have export capabilities such as Neil Marine Sri Lanka, Solas Marine, Dhanushya Marine Lanka, North West Marine, Cey-Nor, Ranil Marine, and Sealni Boatyard along with the BOI companies such as BAFF Polymech, AJ Fishing Industries, and Jostein Viksund. Sri Lanka builds around 1200 boats annually for local and international use. Ship building was done exclusively by Colombo Dockyard until recently, but the company was recently joined by Walkers Colombo Shipyard for small-scale ship building. Most of the units have an installed capacity to double the annual turnover which means only around 50% of the capacity utilization has been recorded during the past two years. The best known sail makers of the world 'North Sails' have their factory operating in Sri Lanka.
Boats are categorized by their use: Fishing vessels, fisheries research vessels, speed, speed cruisers, pleasure crafts, luxury sailing and motor yachts, coast guard vessels, surveillance vessels, patrol crafts, fast attack crafts for the army and navy, sea cadet training vessels, rescue crafts, work boats and passenger vessels for inland waterways and seafaring. New additions to the product range include house boats, floating restaurants and bars, pontoons and paddle boats. Most of these boat hulls are made out of FRP and other composite material. Larger vessels are built by using aluminum and steel.
One of the new goals of the industry is to increase the local market for yachts, which, for many years, Sri Lanka has been building for various foreign markets. The Sri Lankan boat building industry wishes to capitalize on the new global trend of elites chartering rather than owning boats. Sri Lanka produces yachts of 20-30 passenger capacity, which are ideal for lavish and intimate private functions.
With the nautical tourism sector emerging and the increased interest shown by foreign and local customers on yachts, a marina becomes essential and Sri Lanka aims to compete with regional competitors such as the Maldives, which provides many water-related leisure activities but no repair services for their craft, thus necessitating a trip to Sri Lanka for boat repairs. Many employment opportunities will be created because of the prolonged stays by foreign yacht customers, who buy all their essentials from local markets.
Given its geographical and topographical desirability, the industry is examining the use of Trincomalee as a launching pad, especially for vessels that must cruise on their own power from its point of manufacture, Sri Lanka organizes its own Boast show once every two years with the objective of providing a platform for the boat building industry to display their merchandise to the potential clients. The Boat Show 2018 to be held in October at the Galle Harbour will go beyond the usual with the organizing of a Marina Festival which will include activities like cruises, water sports, and yacht charters open for the public. It will provide entertainment for more people and will also bring in revenue to the Galle Harbour from the small banana seller to the largest supermarket. Mr Herath says that boating is not a luxury and that it is possible for the regular individual to own and maintain a boat, and the exhibition attempts to communicate this to the Sri Lankan market.