Footwear and Leather Fair on February 6 - 8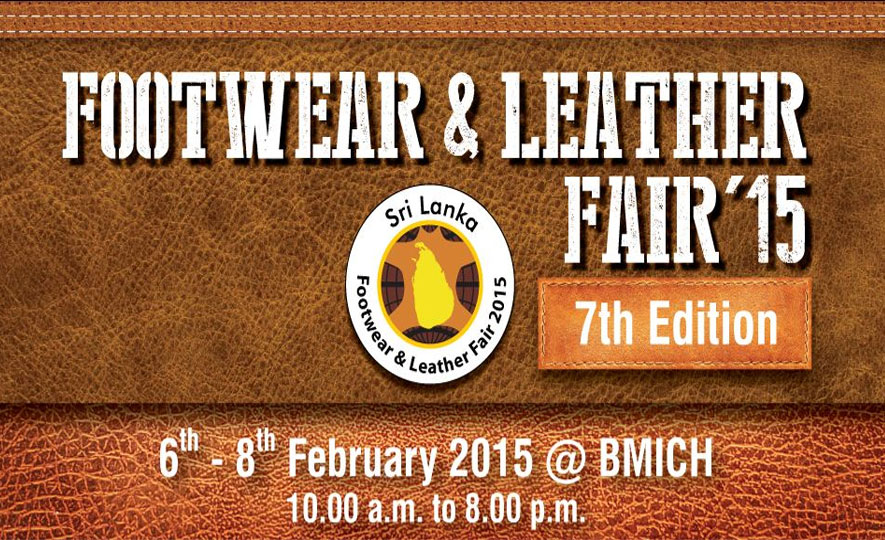 2015-02-02
The seventh edition of Footwear and Leather Fair Exhibition organized by the Ministry of Industry and Commerce in association with Sri Lanka Export Development Board will be held from February, 6 - 8, 2015 at Sirimavo Bandaranaike Exhibition Centre –BMICH.
The ceremonial inauguration of the exhibition will be held on February 6 at 10.00 am under the patronage of Minister of Industry and Commerce Rishad Bathiudeen and Deputy Minister Champika Premadasa. This would be an ideal opportunity to unveil local footwear and leather products manufactures' hidden talents, to up-to-date with the latest technologies around the world, meet the suppliers of raw material, components and accessories, meet the prospective business partners, networking opportunities with the overseas exhibitors, buyers and sellers.
The exhibition will comprise special events such as Designer Award ceremony, Exclusive fashion show and Best Stall competition. Exhibitors will include manufacturers, Exporters, Suppliers of the Footwear, Raw material, Machinery, Chemicals, Leather Goods, Components and Accessories, Travel Goods and other related services. The event will see the participation of Importers, Traders, Designers, Wholesalers and Agents, Brand owners, Industrialists and the Public.